This archived news story is available only for your personal, non-commercial use. Information in the story may be outdated or superseded by additional information. Reading or replaying the story in its archived form does not constitute a republication of the story.
MOAB — Moab is a beautiful and expansive mecca for the outdoors, which may present some problems for visitors — sometimes, the amount of tourists in town can make enjoying nature and outdoor adventuring a lot more challenging.
Here are some lesser-known hot spots to help you avoid the crowds on your upcoming escapades: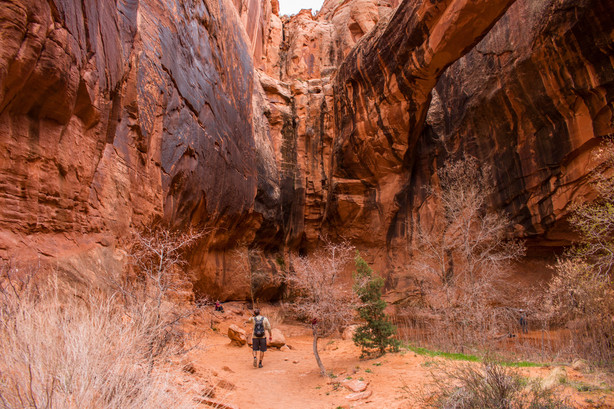 Hunter Canyon
Moab is well-known for its positively stunning hiking trails, but some of the more popular ones have started to become overrun with excited visitors. Grandstaff Canyon, though it offers a pleasant hike, can be nightmarishly busy at times. Even Millcreek Canyon, which can become more secluded when hiking beyond the main watering hole, is a nightmare of crowds in the summer.
Hunter Canyon offers an easy, 4-mile hike up a canyon with a creek flowing through. Dense vegetation surrounds pleasant watering holes, and along the way, hikers may encounter petroglyphs on the red rocks. Hunter Arch can be seen half a mile up from the trailhead. Access this trailhead along Kane Creek Road, about 7.5 miles west of its junction with Highway 191.
The La Sal Mountains
Anyone who has visited Moab has at the very least seen the La Sal Mountains, but most people don't make the trip up into them. These peaks, just 20 miles south of Moab, are part of the Manti La-Sal National Forest. Teeming with vegetation and wildlife, the mountains are worth a visit.
In the winter and early spring, some people will spend the morning skiing on the La Sal's and then spend the afternoon hiking, biking or climbing around Moab. In the summer, they are a hot spot for biking, hiking and fishing with their many lakes and streams.
The La Sal Mountain Loop Road is a great scenic drive with fun stops along the way. It provides stunning views of Moab Valley, Canyonlands National Park, the La Sal Mountains, lakes and more.
Ken's Lake
Ken's Lake is a local hot spot and a common place for people to spend afternoons and evenings during the town's scorchingly hot summers. Just 10 miles south of Moab, the man-made body of water functions as both a campground and a swimming hole. It has a nice pebble beach and is a great spot for some paddleboarding.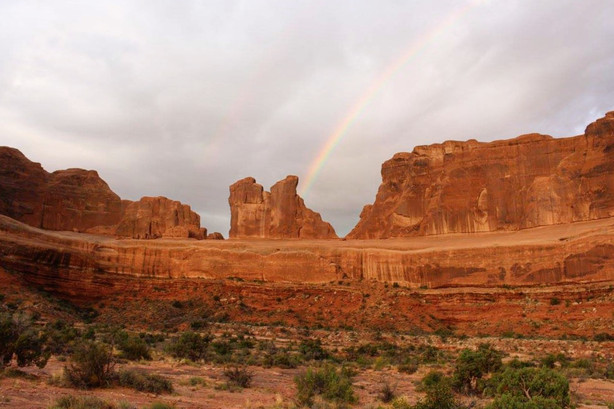 Arches National Park … by night
No matter what time of year it is, Arches National Park is always insanely busy during the day. Even in the dead of winter, the short Delicate Arch hike often has so many visitors that it can feel like an amusement park line as everyone shuffles along the trail. In order to avoid the crowds, it's necessary to visit these stunning rock formations by night.
Bring a powerful flashlight, your camera and a guide to the stars. Double Arch is a great place to stargaze, and the arches create a stunning frame for photos of the cosmos. If you're willing to stick around until sunrise, "The Windows" arches are a fabulous spot to watch the sun come up and turn the red rocks gold.
The White Rim Trail
Moab is famous for its classic mountain biking trails, but not everyone is willing to undertake the White Rim. This 100-mile bike ride is a cyclist's dream. Following along the Green River, the White Rim loops around and below the Island in the Sky Mesa. It boasts expansive views, and there are plenty of great places to stop for a swim along the ride.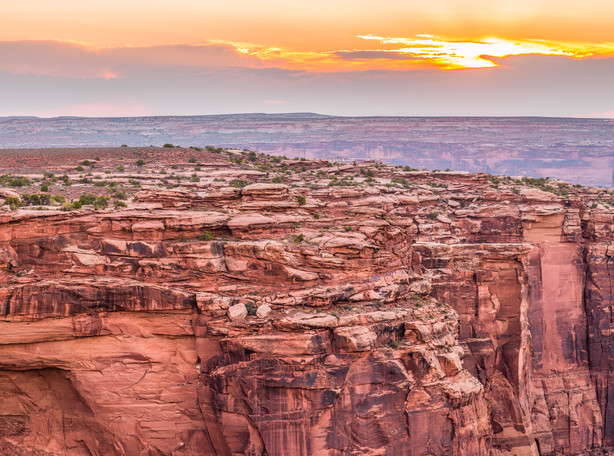 This trip typically takes between three and four days, according to the national park's website, and there are camping spots along the way. Permits are needed to spend the night and support vehicles to carry supplies are recommended.
Though Moab has definitely gotten more touristy, there are plenty of ways to create a unique and secluded natural experience on your trip.
×