Estimated read time: 2-3 minutes
This archived news story is available only for your personal, non-commercial use. Information in the story may be outdated or superseded by additional information. Reading or replaying the story in its archived form does not constitute a republication of the story.
OREM — Orem football's success in 2018 was historic.
Back-to-back state titles. A record-breaking wide receiver in Puka Nacua, and one of the top quarterbacks in the nation in Cooper Legas, according to MaxPreps. These levels of dominance have not been seen in Class 4A in years.
The Tigers will move up to 5A for the 2019-21 academic years, slotting into Region 7 with Alta, Jordan, Lehi, Mountain View, Timpanogos and Timpview for all sports (though intra-city rival Mountain View will play football in 4A's Region 10).
But they'll start that campaign without their head coach, according to a recent decision by the Utah High School Activities Association's executive committee.
The Tigers have been fined $500 and head coach Jeremy Hill suspended for the first two games of the 2019 season for a "lack of institutional compliance" after the UHSAA discovered uniform violations in the Tigers' 60-13 rout of Dixie in the 4A championship game.
The committee, comprised of high school and district officials from the UHSAA's 22 regions, found Orem to be in violation of rule 1-5-10 in the National Federation of High School handbook, which explains that home teams are to wear dark-colored jerseys.
The Tigers wore white jerseys with blue numbers and white helmets during the 4A championship game last November, while opponent Dixie wore its traditional dark uniform combo of blue jerseys, blue pants and blue helmets.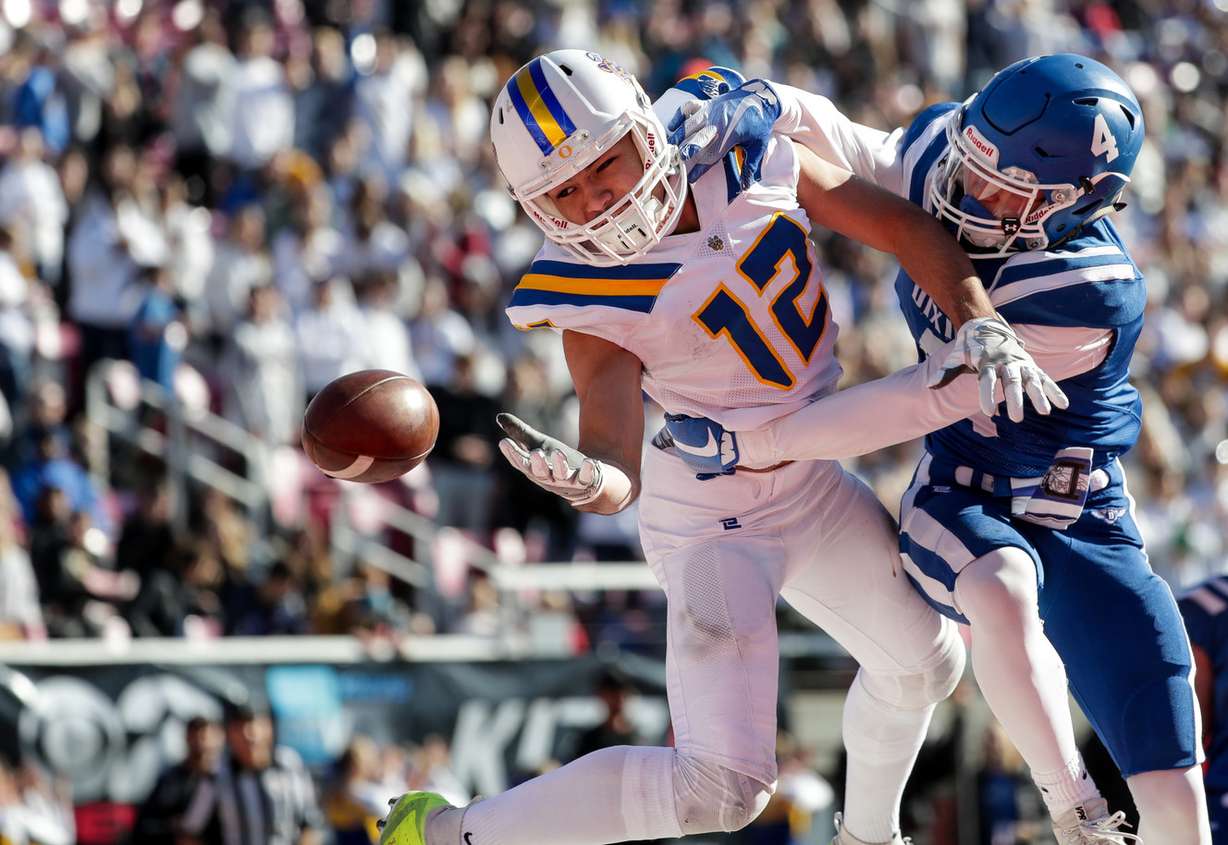 Therein lies the violation, in that Orem was considered the home team, per UHSAA seeding guidelines, for the neutral-site championship game played at Utah's Rice-Eccles Stadium.
The committee also found that Orem officials "misrepresented communications with UHSAA officials regarding interpretations of the NFHS rules," according to a statement from the high school activities association.
Hill declined to comment on the penalties but told KSL.com that Orem plans to appeal the decision.
No timetable is set for the appeals process, which will send the decision to the UHSAA board of trustees, consisting of elected officials and representatives from around the states, for another opinion, according to a UHSAA spokesman.
×
Photos
Most recent High School stories