Estimated read time: 3-4 minutes
This archived news story is available only for your personal, non-commercial use. Information in the story may be outdated or superseded by additional information. Reading or replaying the story in its archived form does not constitute a republication of the story.
The flooring trends of 2019 are emerging, some continuations of already popular products, others showcase of advances in technology and a culture that is increasingly environmentally conscious.
Check out four of the hottest flooring trends that you can use in your remodel.
Hardwood look and feel
Hardwood has always been a well-loved look, and many styles and materials will get you your desired finish.
True hardwood flooring is, of course, a great choice for tough, authentic flooring that adds value to your home. It can also be sanded and re-stained, should it need repairing or if you want a fresh look.
Materials that mimic wood are laminate, cork and bamboo, each with different price points, aesthetics and durability, according to HGTV.com.
Laminate, for instance, can look like hardwood at a lower cost and with a lower chance of warping as the flooring ages.
Cork is a warm and soft surface that naturally insulates, muffles sound and is sustainably sourced from cork oak trees, and then compressed into sheets that are bonded together, according to The Spruce.
Bamboo, meanwhile, is made from a sustainable grass product and rivals hardwood for sturdiness, stain resistance and scratches from moving furniture or pet nails.
Textured carpeting
Despite the rising popularity of other flooring options, carpet continues to be the No. 1 flooring choice, according to FlooringInc. It's a warm, comfortable material that works well in bedrooms and living areas.
Textured carpets are poised to be some of the most popular styles this year, differing from traditional carpets because the loops of material that make up the carpet are cut, creating their unique look and feel. These carpets are made from tightly woven cables that give it a luxurious, plush feel and come in a variety of colors and patterns.
True to nature
You can head back to nature with flooring that has a more organic, natural feel versus a manufactured look, with patterns that are more haphazard.
"High variety wood looks appear a bit more randomized, less staged and truer to natural wood," according to FlooringInc.
The same goes for stone flooring, with more people choosing a randomized pattern or color palette.
Similarly, distressed, hand-scraped and wire-brushed wood floors offer both modernized or rustic looks.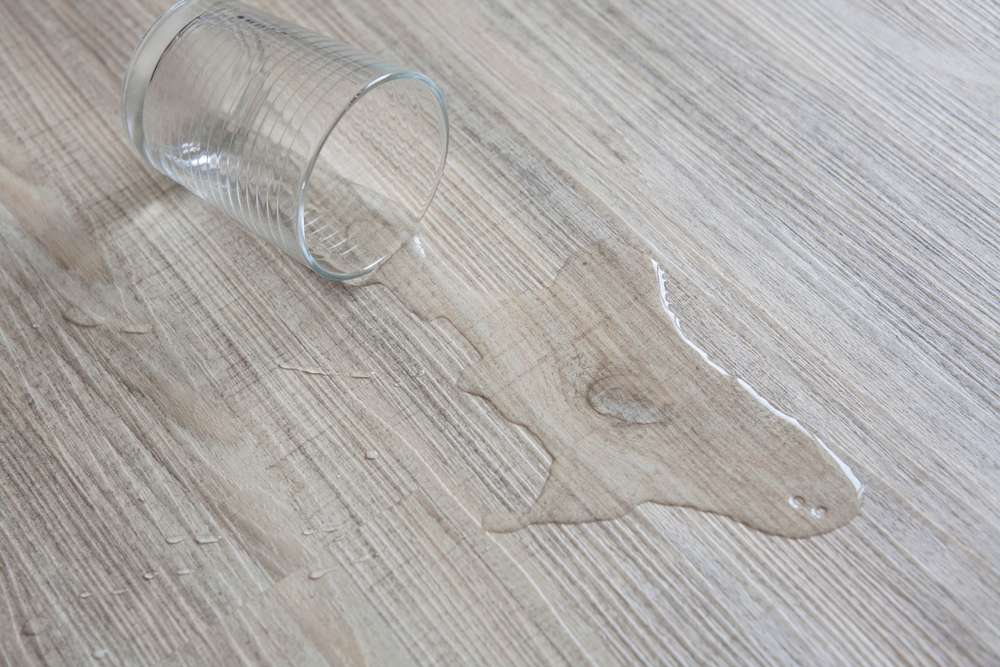 Water-resistant
Increasingly, there are flooring options that are water-resistant or waterproof.
Recent advances in carpet construction, for example, have given rise to durable carpets that can withstand high foot traffic, in addition to having a waterproof backing that helps prevent spills and pet accidents from soaking in and ruining your pad and subfloor.
Laminate, vinyl, luxury vinyl tile and traditional tile are also good choices for moisture-prone areas, according to Beautiful Design Made Simple. These choices also tend to have easy maintenance and cleanup.
When making the final decision on your flooring remodel, Beautiful Design Made Simple suggests asking these questions:
Is this product compatible with my lifestyle?
What are the hidden costs?
What are the product warranties and guarantees?
Are there samples available?
What is the installation process?
With so many options, it's a good idea to look at flooring in person. Visit one of the many Giant Carpet One locations to find a beautiful and long-lasting style that will fit your budget and have you on the cutting edge of flooring trends.
×