This archived news story is available only for your personal, non-commercial use. Information in the story may be outdated or superseded by additional information. Reading or replaying the story in its archived form does not constitute a republication of the story.
LAS VEGAS — The tech world descended on Las Vegas this week for the Consumer Electronics Show — one of the industry's biggest events of the year.
Analysts, exhibitors and media pored over the new technologies that could change our future — and some that might not even make it past next year. Amidst the showstoppers, you'll find products you didn't even know you needed until you saw them in all their (sometimes confusing) glory.
Here are eight things you didn't know you needed until right now:
OK, this is actually pretty cool. Heatworks' Duo Carafe instantly heats or cools your water depending on which side you pour from.
Making tea? Put some water in the Duo Carafe (which also doubles as a filter), then pour from the right side. Are you parched after a run? Pour to the left and you have instantly cool water.
It's like your Britta and your teakettle had a baby.
The only problem? The company hasn't yet set a release date or a price, so keep an eye on their website.
Water filter that pours out cold water on one side and hot on the other pic.twitter.com/2BTa6vL1TP

— Liesl Nielsen (@liesl_nielsen) January 7, 2019
The BreadBot is a bread-making machine that mixes, kneads, bakes and cools bread without any human intervention. Oh, and it can make 235 loaves a day. Once the bread has cooled, you can press a button to choose which loaf you want, and it becomes a bread vending machine.
Unless you have an enormous family or feed a small army, you probably don't need a BreadBot in your home — but you may start seeing them in your local bakeries or grocery stores. You can order your bread on an app and specify which ingredients you want your loaf of bread to have and when you'll pick it up. And, if you're feeling really fancy, you can even engrave your loaf with personalized messages.
A bread vending machine because why not pic.twitter.com/nUH9n9vt9K

— Liesl Nielsen (@liesl_nielsen) January 7, 2019
Do you like that hot-towel barber shop feel when you're getting a shave? Gillette wants to help you recreate that with a heated razor. Instead of adding extra blades, the razor has a "heating bar" that will keep your face, legs, armpits (and whatever else you shave) warm during the process.
This ain't no Dollar Shave Club nonsense, though. The razor costs $150.
The heated Gillette razor has a pivotal head to contour to your curves, a lubricating strip and a heated bar to give you that hot-towel barbershop feel 💈 If you're super into shaving pic.twitter.com/MDx9qsgKEm

— Liesl Nielsen (@liesl_nielsen) January 6, 2019
If you've ever "eyeballed" it while filling up a pan with water to boil, help is on the way! Kohler will be releasing the Sensate smart faucet, which allows you to turn the water on and off or dispense a measured amount of water, all through voice commands.
Never reach for that glass measuring cup again (unless of course, you're cooking with anything besides water). The faucet is also equipped with temperature gauges and efficiency sensors.
The faucet is not yet available, but you can ask the company to notify you when it becomes available here. The price is not yet available.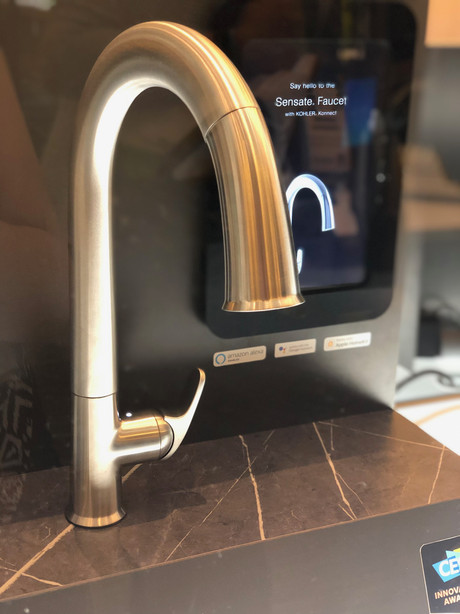 Have you ever had a pesky raccoon steal your cat's food? Maybe your puppy likes to eat some extra nibbles that aren't meant for him. The Mookie smart pet bowl by Volta wants to solve that little problem.
The bowl has a front-facing camera that can recognize your pets and will open the feeding flap and deposit the correct food for the pet that's approaching the bowl. It's kind of like facial recognition on the iPhone — but for your pets.
The bowl is priced at $189.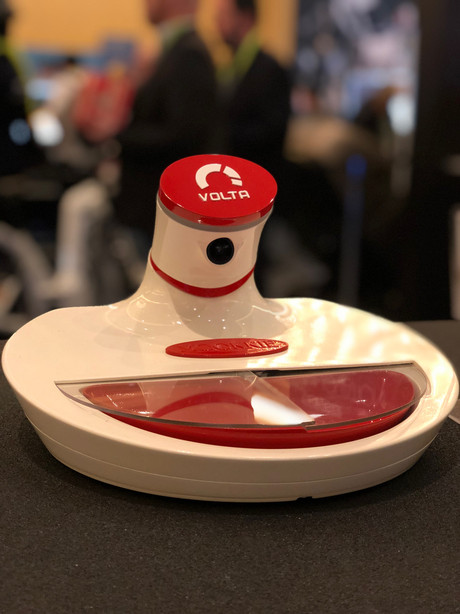 North's Focals are Alexa-enabled smart glasses that have a small, built-in projector that streams light, bouncing it off your retina to become a hologram you see while wearing the glasses.
If you want to check the weather or your text messages, you can ask Alexa, and the result will appear before you, almost like you're in an Iron Man suit. It remains to be seen, however, whether smart glasses will really catch on.
Focals currently cost $999 a pair.
Smart glasses that project holograms you can see while wearing. Alexa enabled. This is the closest you're going to get to being iron man pic.twitter.com/ivpYHxQQhO

— Liesl Nielsen (@liesl_nielsen) January 9, 2019
Apparently, 80 percent of women are wearing bras that don't actually fit them that well, according to Cathy Devine, vice president of innovation at Soma, a women's intimate apparel company. The Somainnofit, a smart bra that takes your measurements, is meant to change that.
The smart bra looks kind of like a sports bra with sensors and Bluetooth embedded inside. Once the wearer puts on the bra, she can then push a button on the accompanying app, and the bra will instantly give her her measurements, then list a bunch of bras she can buy (from Soma, of course).
The bra costs $59, but for a limited time, you can get it for $25 and get a coupon for the same amount if you purchase a Soma bra.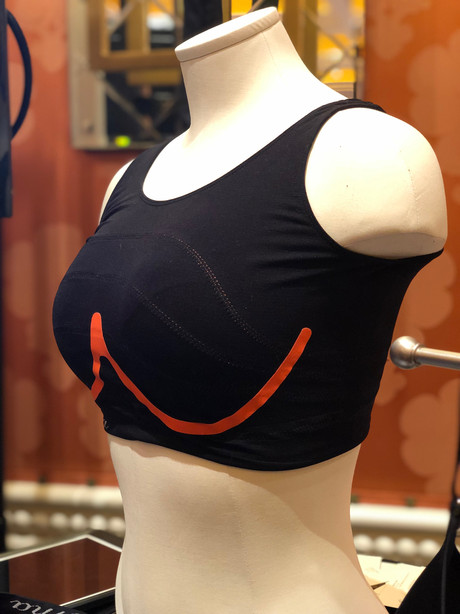 If you've always wanted to live in the world of Harry Potter, this chess set will get you a little bit closer with a chess set just like a wizard's (minus all the violence).
The SquareOff Grand Kingdom smart chessboard moves the pieces on its own, and you can play against 20 different levels of difficulty. You can also play against remote human opponents who use the app to tell their pieces where to move on your board.
The board costs $369 for the Kingdom set and $445 for the Grand Kingdom set.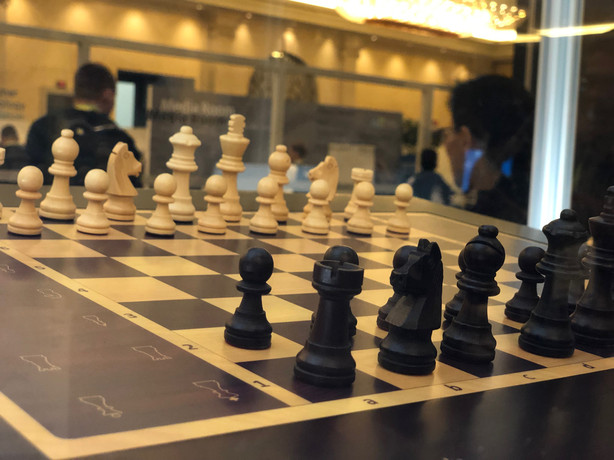 ×
Related Stories