LAS VEGAS — For years, self-driving cars have been hailed as the long-awaited answer to road safety.
Autonomous vehicles would take away the unpredictability of human error, but recent fatal crashes have caused concerns amongst automakers, engineers, rideshare services and politicians alike. Uber ended its self-driving program in Arizona after a fatal crash in May, but both Waymo and Lyft are continuing test programs, albeit with safety drivers along for the ride.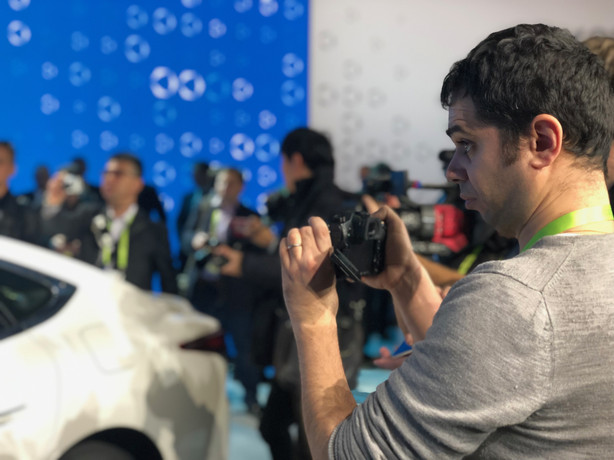 Despite setbacks, both the automotive industry and the tech world are anxious to continue working toward the goal of full autonomy. In the meantime, however, they're trying to answer the tricky question: "When do you take control away from the driver?"
Here are three ways the tech world is trying to both answer that question and make driving safer for the (very near) future:
Toyota Guardian
Toyota's autonomous driving efforts could be split into two different categories: Chauffeur and Guardian — a program announced at the Consumer Electronics Show in Vegas Monday. Chauffeur is Toyota's effort to create fully autonomous cars that don't require a human driver. But while that's still in the works, Guardian falls somewhere in between giving the driver full control and letting the car take the wheel.
"We humans have an inherent need for autonomy, which is much stronger than our desire for autonomous cars," Dr. Gill Pratt, CEO of the Toyota Research Institute, said in a statement.
Toyota announces Toyota Guardian, which lets the driver stay in control except when there is a safety issue the driver doesn't anticipate. The car will then alert the driver and move the car out of harm's way. Toyota will make Guardian available to the entire industry #CES2019pic.twitter.com/6q6Ar6zu5e

— Liesl Nielsen (@liesl_nielsen) January 7, 2019
During a press conference at CES, Toyota showed a video of one of their autonomous development vehicles being hit by another car while driving on a freeway in California. Pratt believes the Guardian system could have prevented the collision by using the car's rear sensors to detect the oncoming vehicle and speeding up to avoid the crash.
Guardian would allow the human to remain in control until something happens they don't anticipate. Toyota isn't yet sure, however, whether Guardian will be something a human can override or if the car will, at some point, ignore the advice of the driver.
Toyota is so confident in the system they'll create, however, that they want to offer the technology to the entire automotive market. How they'll do that is still up in the air. They do believe the technology will be available by the early 2020s, though.
Ford and Qualcomm
As cars become better at communicating with each other and sensing the things around them, the closer we come to reducing accidents, crashes and collisions on the road. To be able to communicate, however, all cars have to speak the same language — and the industry just has not been quick about figuring out what that language should be.
On Monday, Ford announced at the Consumer Electronics Show in Vegas that it is going to partner with Qualcomm to enable all their cars with communication abilities by 2022. This tech will be built on the foundation of mobile networks that already exist for our cellphones. Whether the rest of the industry will follow suit and use this same "language" remains to be seen.
Audi, however, also indicated that it may partner with Qualcomm to do the same.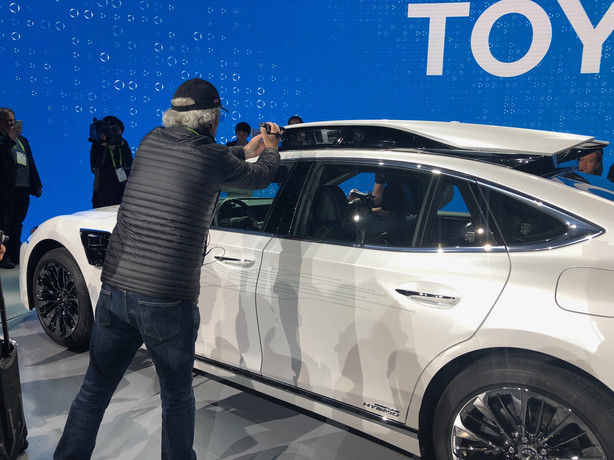 Superdrive by French company Drust is not a self-driving capability. In fact, it's whole purpose is to help humans better their driving.
Superdrive, which was recently awarded a CES Innovations award, partners with insurance companies to offer their customers information that could help drivers be more aware of three things that could increase their safety, including:
Smart prevention tips that detail past risky driving behavior, as well as road and weather conditions. For example, the app may tell a driver one morning that, "Your tires are 17 percent worn out, and the road is slippery today. Your chances of missing turns have increased."
Tips that allow the driver to be more economically friendly and reduce their gas bill by up to 30 percent by following real-time advice on "accelerator dosing, anticipation and gear shifting."
Maintenance tips. Have you ever forgotten to change your oil or rotate your tires in time? Are you even sure when you need to do that? The Superdrive app could simply notify you of important maintenance issues before they become a problem.
While the automotive industry and tech world hope to one day reduce crashes and road fatalities to zero, these interim solutions could do the trick for now.

×
Related Stories