THE GREAT OUTDOORS — The snow is steadily piling up across the state, which is great news for numerous reasons. But the higher in elevation you go for your adventures, the more intense the conditions often become. At these times, the right gear always matters.
Here's a look at three outdoor products that have received industry acclaim for their innovation and performance.
PRICE: $59
GRADE: A
This handy tool from Sweden received international attention after winning an OutDoor Gold Award. Basically, it's a human-powered chainsaw you can fit in your pocket. Lightweight and rugged, it's perfect for everything from cutting firewood to clearing fallen trees out of the road.
The Nordic Pocket Saw features an ultra-sharp chain (pro tip: wear gloves when using) made from heat-treated high-carbon steel. On either end, you'll find nylon handles designed to be as secure and comfortable as possible while you rip the chain through trees.
The saw comes with a carry case that can attach to your belt or easily stash into a corner of your backpack. It weighs a little over 4 ounces and is only about 25 inches long. For its size, it definitely packs a punch.
PRICE: $29
GRADE: A-
Extreme temperatures can wreak havoc on your phone. While permanent damage is a threat, the most common annoyance is shortened battery life. A great way to safeguard your phone during the coldest winter mornings and the hottest summer afternoons is the APOLLO Series protector.
Made with NASA technology, it prevents overheating, insulates against the cold, withstands drops up to 6 feet, and for good measure, floats on water. On the outside is a Chromium shell that repels the cold while also reflecting 90 percent of solar radiation. Inside is an impact-resistant layer and a protective liner that prevents scuffing of your precious touchscreen.
Due to its proven ability to protect your phone and extend the battery life, Conde Nast named the APOLLO Series one of the "10 essential adventure travel accessories."
PRICE: $350
GRADE: A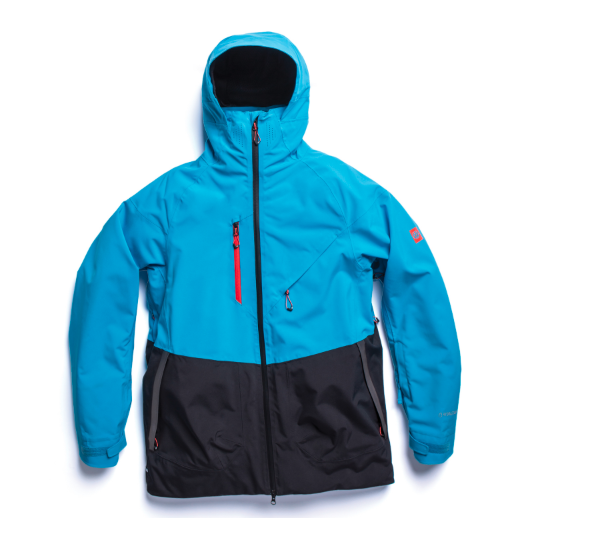 Combining a snow jacket with a hydration system may sound gimmicky, but in the case of the Reservoir from 686, it actually works quite well. This is minimalism at its best, as you'll no longer need to tote around a bottle in a backpack, wear a hydration bladder or make repeated trips to the lodge. For accomplishing all this, Powder.com named the Reservoir one of the best men's jackets of 2018.
So how do you store water in a jacket without creating a massive water balloon that sloshes back and forth on your back? The designers at 686 opted to integrate the bladder into the powder skirt, which distributes the weight and keeps it snug to your body. It's really not even that noticeable. From there, the water travels up a micro-tube alongside the zipper track and ends with a valve near the jacket's collar.
In addition to all this water wizardry, the rest of the jacket is solid as well. The DWR-treated shell has a waterproof membrane and fully-taped seams to go along with 80 grams of insulation. The end result is a super-warm jacket that offers you a refreshing drink whenever you want it.


---
×