Estimated read time: 2-3 minutes
This archived news story is available only for your personal, non-commercial use. Information in the story may be outdated or superseded by additional information. Reading or replaying the story in its archived form does not constitute a republication of the story.
SALT LAKE CITY — Christmas is the perfect time to celebrate and share all the kindness in the world.
And because of that, we have a few stories about the good deeds Utahns are doing every day to add a little extra Christmas cheer to your life. Read about these small (and large) moments that helped ease a stranger's stress, and remember to spread as much kindness as you can this time of year.
The KSL.com "Make Your Week" column features uplifting stories sent in from people outside the newsroom. To share the stories that have made your day better, email them in 100 words or less to mdalrymple@ksl.com. Photos and videos are encouraged. Stories may be edited for clarity.
Generous Home Depot worker pays for supplies
Pete C.
"On Christmas Eve, I was in the Layton Home Depot looking for some materials for a project to do on Christmas. Due to an ankle injury, I was using a stick and needed the help of one of the associates. We chatted, and the associate helped with the cutting of the materials I needed. Later, he helped load them into my car. When I went to pay, the associate insisted on paying for it himself. I was flabbergasted. A perfect example of the Christmas spirit, and I'm now looking for ways to pay it forward."
Stranger returns lost Christmas gift cards
Brett L.
"I had saved money for my family's Christmas. Saturday night, I was at the Smith's Marketplace in Woods Cross and I purchased groceries and about $140 in gift cards. I was tired and frazzled, it being 11:30 at night. I went to my truck and put the groceries in the truck. When I got home, I noticed I had dropped the gift cards. After crying a lot, I went back down to the Smith's and asked the clerk if they, by chance, had some gift cards turned in. Someone who found them in a shopping cart in the parking lot had turned them in. I don't know who you are, but I can't thank you enough. You are truly a Christmas gift. Thank you very much."
Utah boy gives others gift of comfort he received
Kerry H.
"When younger, Logan Haymore needed to go to the hospital. He was quite scared. However, they gave him a plush animal for comfort. When deciding on his Eagle Scout Project, he wanted other children to be comforted just as much, so he decided to make some 'comfort bears' for children.
After 269 service hours, he was able to more than double his goal by donated 420 bears. Logan wishes to express his gratitude to everyone that helped. He also hopes that others will be inspired to serve their community."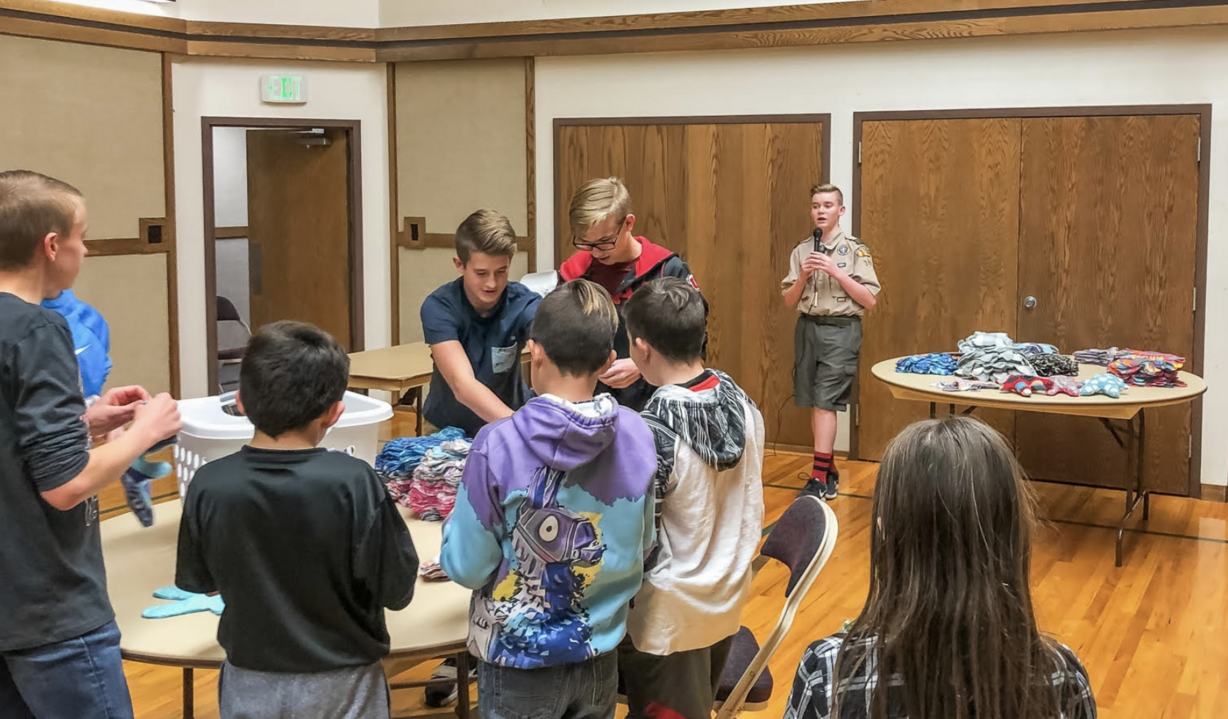 ×
Related Stories