This archived news story is available only for your personal, non-commercial use. Information in the story may be outdated or superseded by additional information. Reading or replaying the story in its archived form does not constitute a republication of the story.
SALT LAKE CITY — Even the smallest act of kindness can make someone's day.
If you need a little extra boost of happiness to help you make it through this week and get you to Christmas, we've got a few stories for you. These stories highlight how one person can make a difference in a stranger's life just by doing small (and large) good deeds.
And if you have your own stories of kindness in the community, send them our way. The KSL.com "Make Your Week" column features uplifting stories sent in from people outside the newsroom. To share the stories that have made your day better, email them in 100 words or less to mdalrymple@ksl.com. Photos and videos are encouraged. Stories may be edited for clarity.
6-year-old donates toys to family who lost everything in Paradise fire
Ashlee H.
"We are from Elk Ridge, Utah, and were evacuated from our home in September. As we received our evacuation notice, we scrambled through the house gathering the belongings that meant the most to us. My husband and I grabbed photo albums and laptops, and my sweet kids packed up their "prized possessions." For my 6-year-old Nixon, it was his collection of Hot Wheels cars. To say he is obsessed is an understatement. He absolutely loves them and spends hours playing, racing and sorting them by color. After 10 days of being evacuated, we were truly blessed — our home was saved, and so were his prized possessions.
"I recently joined a Facebook group called 'Paradise Fire Adopt a Family.' It was there I learned of a single mom of three who lost every single thing in the wildfire. She has twins who are 3 years old and a 6-year-old boy named Eli who, coincidentally, is also obsessed with Hot Wheels cars. My heart instantly felt connected to her. Eli lost his entire collection of cars (along with everything else he loved) in the fire.
"I felt lucky to have stumbled upon Eli's story and shared it with my son. We went through his collection and picked about 50 special cars to send to Eli. I told Eli's mom these cars have been evacuated once from a wildfire and we hope they will bring strength and hope to Eli. My son then decided he wanted to buy Eli some new cars too. He used his own money and picked out 15 new cars to add. We also found some Hot Wheels shirts, coloring books and stickers to send to him."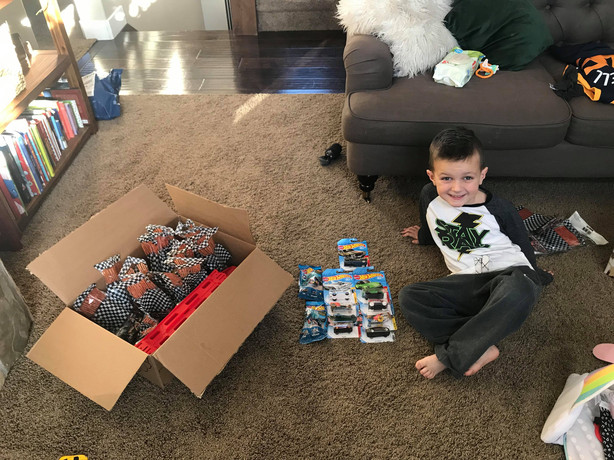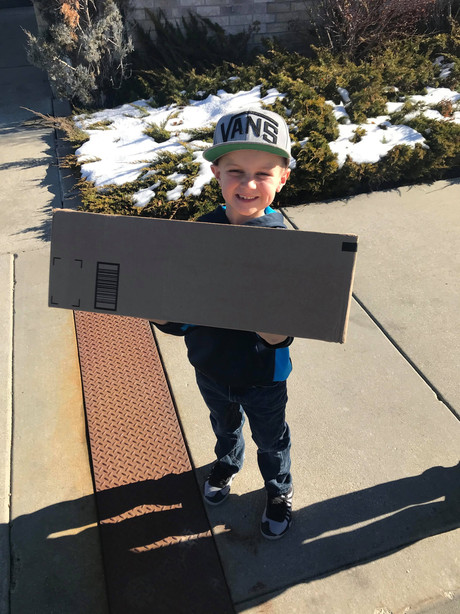 Help from a stranger in a crowded parking lot
Jenn K.
"When I went shopping, there weren't many parking spaces to choose from. I found a space but it was a tight fit. I have an SUV. I have spatial awareness issues because of my autism, so it makes it difficult to see how much space I have between my car and the cars behind me. I tried pulling my car out but I couldn't tell how much space I had. A woman came over and stood behind my car and helped direct me out of my parking space. I was so relieved and I am grateful for her kindness."
Surprise gifts at Temple Square
Mindy H.
"We were at Temple Square last week to see the lights when a tween-aged boy came up and asked me if he could give a present to my son. The young man had a very excited look on his face and said to my 6-year-old, "You'll love this one. It's Batman." And he handed my son a wrapped package. Then he and his mom realized I had two other kids with me and gave both my girls a gift. Then they were off with a very kind 'Merry Christmas!' I hope they could hear our stunned 'thank yous' as they ran off to spread more Christmas cheer!"
×