Estimated read time: 2-3 minutes
This archived news story is available only for your personal, non-commercial use. Information in the story may be outdated or superseded by additional information. Reading or replaying the story in its archived form does not constitute a republication of the story.
SALT LAKE CITY — A Utah adoption organization hopes to get more children in permanent homes by helping potential parents see the kids in a different light.
The Utah Adoption Exchange unveiled 31 portraits of children who are available for adoption. The portraits were created by 20 photographers who volunteered their services.
The program is called the Utah Heart Gallery. The gallery of portraits will travel around Utah over the next year.
"These kids look like rock stars, really. These portraits are amazing. That's what they really are. These kids have been through hard times, but they deserve a family just like everyone else," said Kathy Searle, director of programs for Utah Adoption Exchange. "Being able to look into the face of a child and, if you see your son, your daughter, a relative of yours, then you believe that, 'Wow! This child could be a part of my family' and it's more real. It's more than just a number."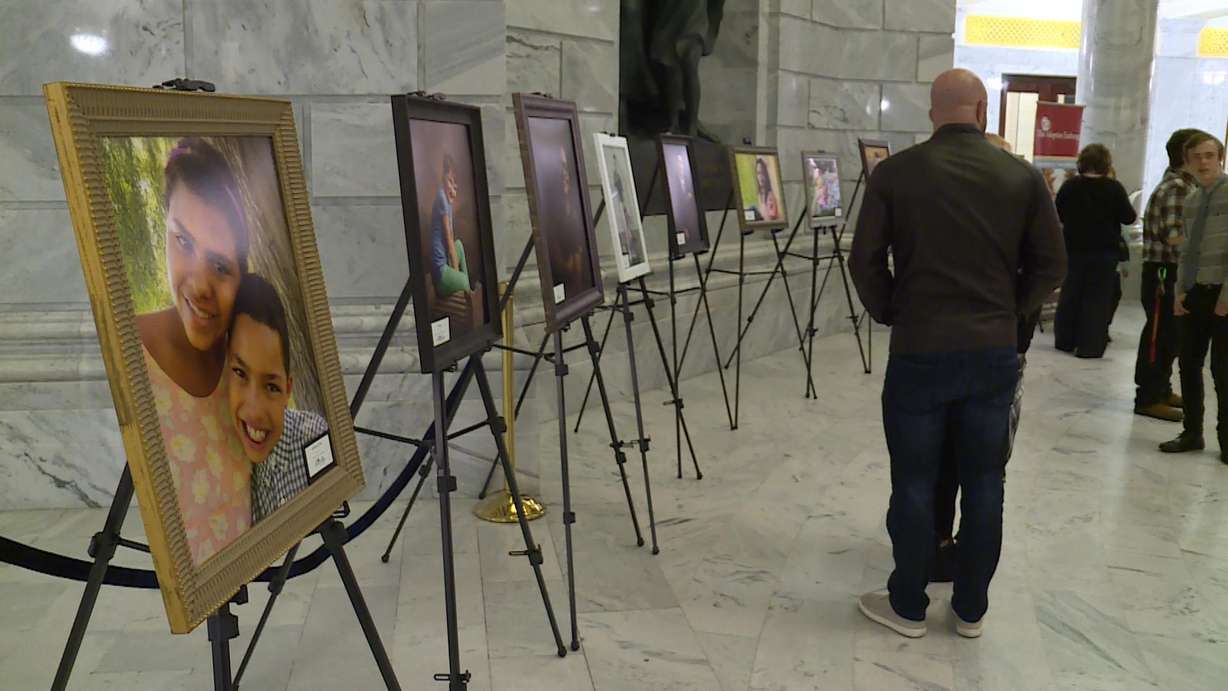 The portraits were unveiled at an event Wednesday evening in the rotunda of the Utah State Capitol. Each child received an 8″ x 10″ copy of his or her portrait. There were also six portraits of children who had been recently adopted — including siblings Nichole and Ray, who were featured in a Wednesday's Child segment on KSL in 2017.
"I honestly don't think we're going to find a home. I just feel like it's not in the cards for us," Nichole said during that story.
Wednesday evening, the two celebrated their adoption with their new parents. As they settle into a permanent home, Ray wanted to send some encouragement to other children still waiting to be adopted.
"Keep hope, because everything happens for a reason," he said.
The portraits will be on display in the Hall of Governors for the next week. They will then move to the Health and Human Service building until January. Starting in 2019, the portraits will travel across the state.
×
Related links
Related stories
Most recent Utah stories