Estimated read time: 2-3 minutes
This archived news story is available only for your personal, non-commercial use. Information in the story may be outdated or superseded by additional information. Reading or replaying the story in its archived form does not constitute a republication of the story.
PROVO — For nearly three decades, the Food and Care Coalition in Provo has helped to serve some of Utah County's neediest residents. That effort could soon expand with the addition of 72 low-income housing units.
"Affordable housing has caught the attention of people throughout the state," said Brent Crane, the executive director of the coalition.
Crane said he oversees a 30-unit transitional housing facility, which provides help on a short-term basis. Efforts have been underway to find more permanent, yet affordable housing.
"It is impacting middle-income families. It is impacting a lot more people and that is what is bringing it more to the forefront," said Crane. "Where it is critical to our clientele is it makes it really difficult and a lot of other people are competing for those scarce resources."
Plans were in the works to build 72 permanent units, which would be built right behind the current facility.
Developers planned a total of six buildings, each with 12 one-bedroom apartments, with a design to foster a community feel.
"It is really meant to be about a sense of a community, so there will be outdoor living space, activity space gardening space," Crane said.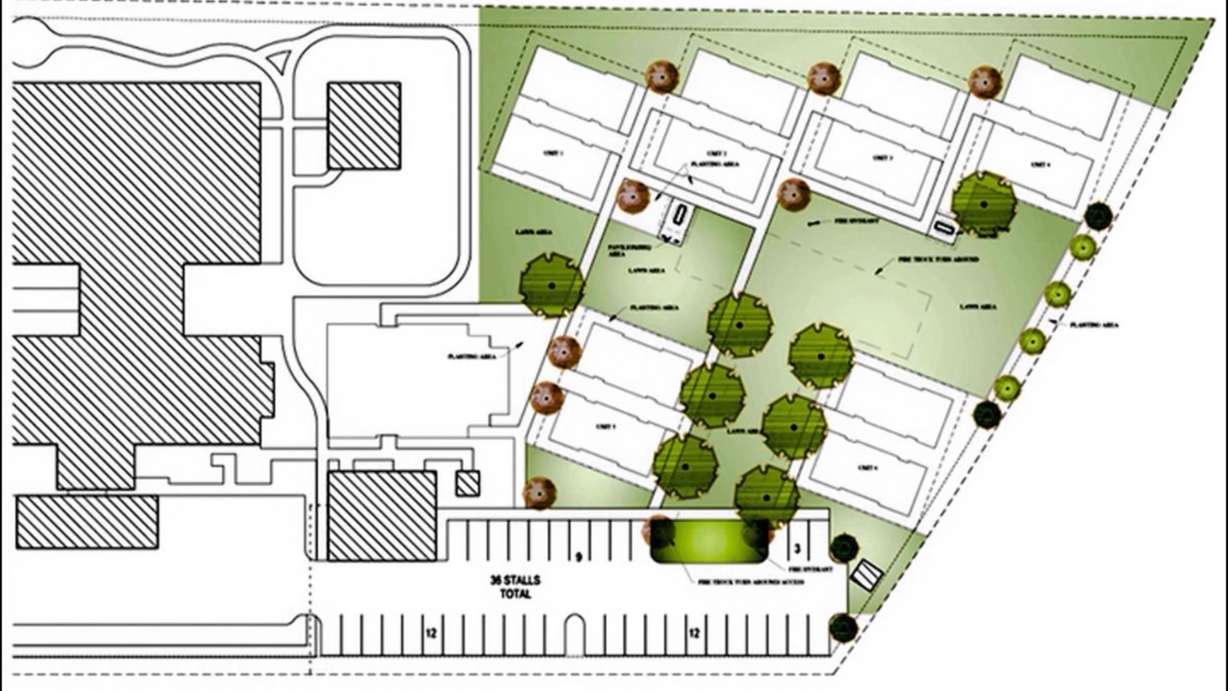 So far, donations have raised $6 million of the $8.5 million needed for the project, which has already been approved by the city.
Crane said the project would just be the beginning to fill a critical and growing need for vulnerable individuals.
"The vast majority, probably 75-80 percent of our clients come in and are out of our services in four to six months. It is that chronic population that often needs more assistance and help and this project and the collaborative nature of it will address that," he said.
Crane said the Food and Care Coalition was often overwhelmed with volunteers during the holiday season, so they were hopeful that local community members who were interested would donate toward the new housing project.
For more information, visit foodandcare.org.
×
Photos
Related stories
Most recent Utah stories