Estimated read time: 3-4 minutes
This archived news story is available only for your personal, non-commercial use. Information in the story may be outdated or superseded by additional information. Reading or replaying the story in its archived form does not constitute a republication of the story.
SALT LAKE CITY — I know what you're probably thinking: Halloween is tomorrow and you don't have a costume.
It happens to the best of us. However, if you don't want to pay too much for a costume, but still want to get in on the fun, here are a couple of quick, cheap options to ease your plight. These costume ideas are pretty simple, fun and are perfect for a party or trick-or-treating adventure.
Ghost
Ghosts are the Halloween standard. I mean, who doesn't like a good ghost? Simply grab a white sheet and cut out two eyes. Just make sure you don't end up looking like Charlie Brown when you do it — unless that's what you're going for.
If you want to modernize it or don't want to cut up a white sheet, you could attach black and pink felt as eyes and a tongue like the ghost emoji.
If that's still too cliche for your styling, bring a notepad and pen and tell people you're a ghostwriter or just don't dress up at all, ignore everyone and then later tell people you "ghosted" them for Halloween.
Life gives you lemons
This one, from Brit.co, is probably the easiest to put together. All you need is to write "Life" on a nametag and then carry around a basket of lemons. Feel free to hand those out and, boom, life gives you lemons.
Mr. Rogers
The recent documentary, "Won't You Be My Neighbor?" and the 50-year anniversary of "Mr. Roger's Neighborhood" hitting televisions everywhere have made Fred Rogers topical this year, so this is one that's perfect. It may require some last-second shopping or you may have his legendary attire in your closet somewhere.
You'll need a dress shirt, a tie, a light-colored cardigan, slacks and sneakers, preferably Converse Chuck Taylors or Sperry Topsiders, to pull it off. You could also make a quick sock puppet to really bring it all together.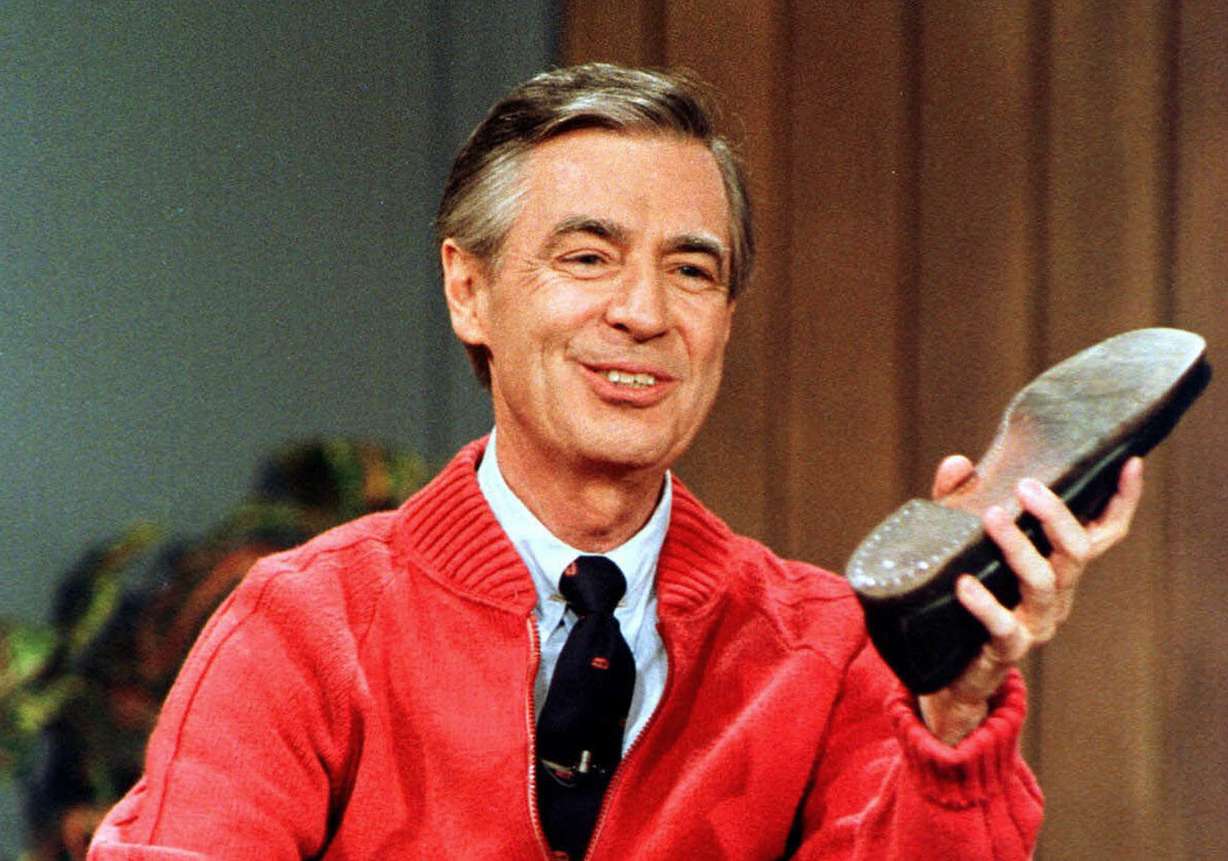 Costumewall.com has a good breakdown of what's needed in this costume, though the clothing colors can vary.
Emojis
No, you don't have to be angry, flushed or poop for this. There are some emojis that just require the right color of shirt and hairstyle.
For example, you can be the shrugging person emoji with a purple or blue shirt. The same goes for such classics as person frowning, person gesturing 'no,' person tipping hand and person raising their hand. Then there is the princess emoji, which just needs a crown.
However, if you want to be angry, flushed, poop or any other emoji, you can easily make that by getting felt or construction paper, a popsicle stick and maybe even googly eyes for an added touch.
Cheap T-shirt slogans
This golden idea comes from Good Housekeeping. All you need is a T-shirt and a permanent marker.
You can write things like, "Error 404. Costume Not Found." Another idea is "Blessing in Disguise" which requires a T-shirt with says "Disguise" and a fake nose-glasses disguise kit. It's cheap, clever and you don't have to put much work or money into it.
Brilliant.
Chip on your shoulder
This one comes from realsimple.com and it is, well, real simple. All you need is a bag of chips attached on your shoulder, and you've created a simple pun of yet another idiom. If this takes more than a minute to put together, you're probably doing it wrong.
×
Most recent Utah stories