Estimated read time: 7-8 minutes
This archived news story is available only for your personal, non-commercial use. Information in the story may be outdated or superseded by additional information. Reading or replaying the story in its archived form does not constitute a republication of the story.
ST GEORGE — Imagine all your belongings in a moving truck with the movers demanding hundreds or thousands of dollars more to deliver it. It's a moving nightmare occurring across the country, including to a brand new Utahn. Problem movers are holding goods hostage and raising prices beyond their binding estimates.
When the KSL Investigators first met Sharon Harvie, she lived in a practically empty home.
"I've just been rotating those two outfits for several weeks," said Harvie, pointing at the few clothes in her closet.
For six weeks this summer, Harvie only had notes taped up all over the walls of her new home, imagining where her stuff should be. Where's her stuff? During our first interview in August, the moving company still had it.
"It just seems like it has been one thing after another from the very beginning," said Harvie.
Harvie moved to St. George from Brunswick, Maine in July. She'd planned on moving herself but at the last minute, she decided to hire professionals.
She had gone online and found what she thought was a moving company called American Moving Partners. They're actually a broker, meaning they write estimates and hire other moving companies to do the physical work. Harvie didn't realize that, but American Moving Partners said they could move her belongings for a guaranteed $5,161.19. It sounded good to Harvie.
"I thought about not having to pull my Prius, and drive a moving van with my three dogs and best friend across the country," said Harvie.
She updated her box count with American Moving Partners a week later. They raised the price to $6,912.20 for a bigger truck. Harvie accepted. Then, on the day of the move, the cost skyrocketed.
"The new cost was going to be $11,238.20," said Harvie.
Harvie said the moving company, J&M Relocation LLC, upped the price $4,326 after they loaded the truck. Out of time and with the sale of her Maine home closing the next day, she did what she could.
"I refused to sign the official addendum to the quote, and I signed that was my stuff," said Harvie.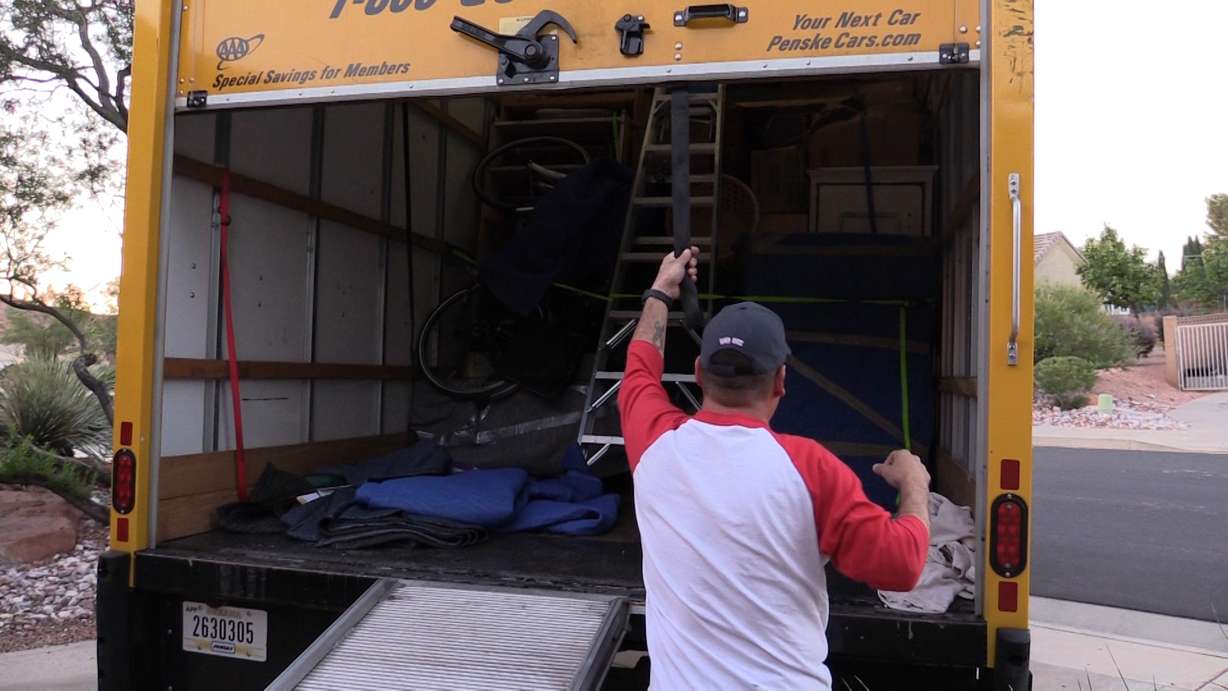 Her story raised red flags with the Utah Division of Consumer Protection.
Director Daniel O'Bannon said, "These are the kinds of complaints that concern us."
O'Bannon said his investigators could look into Harvie's case as a possible violation of Utah's contract laws.
"Any time that someone is charged more than what they've agreed to, that's a big red flag and that should come to us, could be a violation of the law here," said O'Bannon.
KSL Investigators found Harvie is not alone. In July, a federal grand jury indicted 12 people and 14 interconnected moving companies for similar issues in Ohio. U.S. Attorney for the Southern District of Ohio Ben Glassman said the companies offered at least 900 victims a binding estimate but did not honor it.
"The movers would show up, they would load all of the household goods into the moving vans and then they'd bump up the price," said Glassman.
Glassman said that's against federal law. Movers can't change a binding estimate once they've started loading a truck. Federal budget records from last year show the Federal Motor Carrier Administration receives 3,000 complaints a year about problem movers with 600 complaints about hostage moves. The records also show the agency has only 13 staffers assigned to investigate these claims.
A spokesman with the U.S. Department of Transportation Inspector General's office said, "DOT OIG is always pursuing the egregious, bad actors in the motor carrier movers industry."
The spokesman said the staff focus on companies with a large number of victims, ones that do not have the correct licenses, or operate under multiple names and have multiple locations.
O'Bannon said, "Don't ever hesitate to say stop, something isn't right here."
KSL Investigators found both companies Harvie used have multiple complaints about estimates and delivery on a federal moving company complaint database.
Harvie was not aware of the database.
"If you would have known this beforehand, would you have hired them?" asked reporter Debbie Dujanovic.
"No, no, absolutely not," said Harvie.
"Did you feel like your stuff was being held hostage?" asked Dujanovic.
"Yes I did," said Harvie.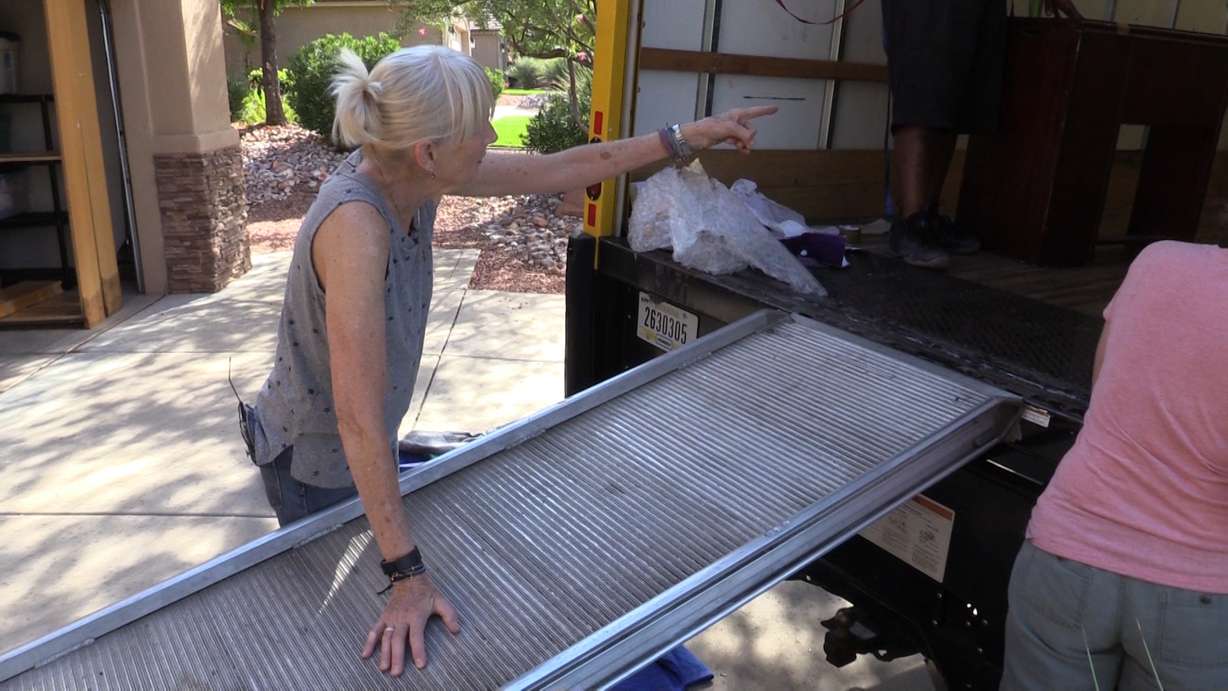 Harvie said J&M Relocation always seemed to have a different answer about her stuff every time she called.
"They would say we're loading today, and it'll be there by Thursday or Friday. Nope, we're loading Thursday. We couldn't get a truck until Thursday, and you'll have it by Monday. Nope, we're loading Monday, and it just went on and on like that," said Harvie.
She said called so many times that she "had to pay an overage fee" on her cellphone.
Finally, the movers arrived on Labor Day and Harvie's heart sank. Much of her furniture was water damaged with mildew and stains.
"Everything's been sitting in water," said Harvey as she watched the movers unload.
One soaked box held water damaged photos and letters from her late husband.
Through tears, Harvie said, "These people have absolutely no respect, none whatsoever."
She gave KSL Investigators a tour after she unpacked.
Harvie said, "Every (book)shelf that I owned was destroyed by water."
Pointing out a dresser in her bedroom, "The whole bottom and inside the drawers were all mildewed."
Neither company agreed to an interview with the KSL Investigators.
Broker American Moving Partners sent KSL this statement:
American Moving Partners is a household goods moving broker licensed by the Department of Transportation and Federal Motor Carrier Safety Administration. As brokers, it is our job to connect customers with safe and reputable carriers to transport their property. As brokers, American Moving Partners does not actually perform the move and thus relies on a carefully chosen network of licensed moving companies to safely transport our customers' belongings. We understand the great responsibility we accept when arranging the transportation of someone's valuables. Therefore, if a move goes badly, we take every action necessary to rectify the issue for our customer and to prevent problems for any of our future jobs. In the case of Ms. Harvie's move, we have taken every step possible to assist her in resolving the issues that occurred. This included a full refund of the deposit paid to us as well as our continued assistance in her claims of damages against the carrier. Internally, we have ceased all business with this carrier except for our contact in regards to Ms. Harvie's damaged items. We will continue to help this customer until she is pleased with the outcome and have used this experience as a lesson to help us prevent anything like this happening ever again.
Harvie said J&M Relocation agreed to cut their total up-charge by $1,400, but she wants the rest of the increase — $2,954.80 — refunded. The moving company did not respond to KSL's phone and email messages.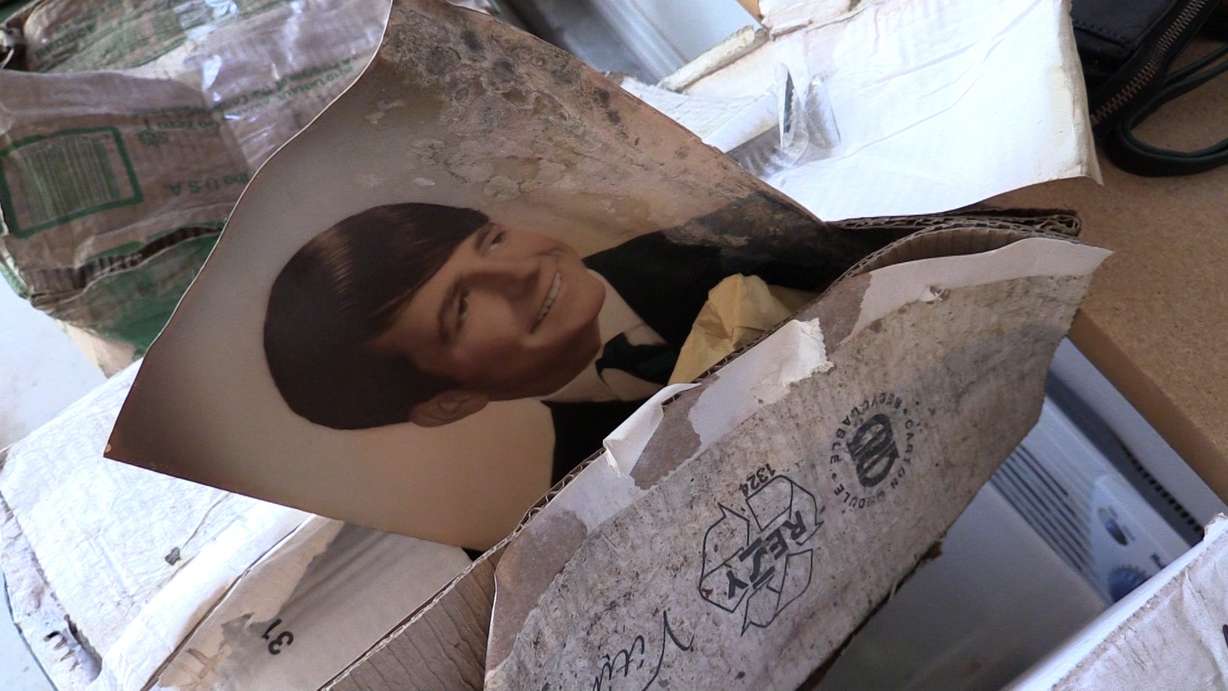 Dujanovic asked Harvie, "If you ever move again, will you rent a U-Haul?"
Harvie quipped, "I'll have the world's biggest yard sale and start over."
What can you do to protect yourself?
Do your homework. Check the Better Business Bureau's website (both American Moving Partners LLC and J&M Relocation LLC have F ratings)
Consider hiring a moving company friends have used or check the American Moving and Storage Association's ProMover list. The trade group vets movers who want to be on it
To ensure an accurate estimate, have the movers come to your home. If that's not possible, see if they can do a virtual walkthrough using the video camera on your cell phone.
Avoid estimates provided unseen over the Internet when possible
×
Photos
Most recent Utah stories