This archived news story is available only for your personal, non-commercial use. Information in the story may be outdated or superseded by additional information. Reading or replaying the story in its archived form does not constitute a republication of the story.
SALT LAKE CITY — With the close of October's 188th Semiannual General Conference of The Church of Jesus Christ of Latter-day Saints, President Russell M. Nelson announced a dozen new temples.
Among them is one in Washington County, which will be the 20th temple in Utah.
In addition, temples will be built in Mendoza, Argentina; Salvador, Brazil; Yuba City, California; Phnom Penh, Cambodia; Praia, Cape Verde; Yigo, Guam; Puebla, Mexico; Auckland, New Zealand; Lagos, Nigeria; Davao, Phillippines; and San Juan, Puerto Rico.
"Building or maintaining temples may not change your life, but spending time in the temple surely will," President Nelson said. "To those who have long been absent from the temple, I encourage you to prepare and return as soon as possible."
The yet-to-be-named temple in Washington County will be the second in the southwest corner of Utah and first since the St. George Temple was dedicated in 1877. Currently, the church counts 2.1 million members among Utah's 3.2 million people.
The new temples will mark firsts for Cambodia, Cape Verde, Guam and Puerto Rico, while New Zealand receives its first temple since the dedication of the building in Hamilton in 1958. Additionally, the temple in Lagos, Nigeria, will be the first temple since the West African nation dedicated one in Aba in 2005.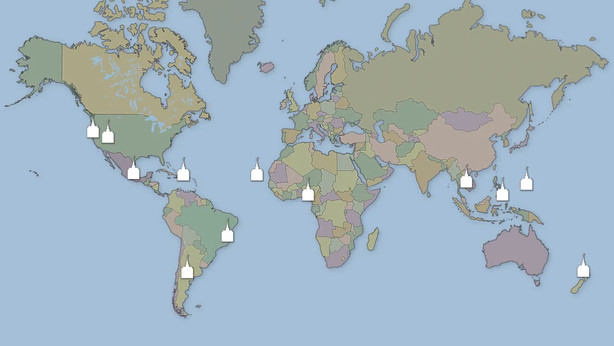 President Nelson also announced plans to renovate the church's historic Salt Lake Temple, and other "pioneer-generation" temples from the church's early history.
"With the passage of time, temples are inevitably in need of refreshing and renewal," President Nelson said. "To that end, plans are now being made to renovate and update the Salt Lake Temple and other pioneer-generation temples. Details on these projects will be shared as they are developed."
The new temples brings the Church's current number of temples to 201. Of those, 11 were currently under construction and 19 others were announced prior to Sunday.
Utah has 17 operating Latter-day Saint temples, the most of any state in the United States, including the most recent addition in Cedar City that was dedicated Dec. 10, 2017.
In April, President Nelson announced new temples in Bengaluru, India; Cagayan de Oro, Philippines; Managua, Nicaragua; Richmond, Virginia; Salta, Argentina; Layton; and a location in Russia that is yet to be determined.
"We know that our time in the temple is crucial to our salvation and exaltation and to that of our families," President Nelson said.
"Our need to be in the temple on a regular basis has never been greater."
President Nelson closed the conference with several blessings for church members and a nod to its "historic" significance that includes the implementation of "home-centered" and "church-supported" worship on Sunday.
"This has been an inspirational and historic conference," President Nelson said Sunday. "We look to the future with motivation and enthusiasm."
Editor's note: An earlier version of this article indicated that there would be more than 20 temples in Utah with the new announcement. This has been corrected to reflect that there will be 20 including the newly-announced temple.
×