Estimated read time: 1-2 minutes
This archived news story is available only for your personal, non-commercial use. Information in the story may be outdated or superseded by additional information. Reading or replaying the story in its archived form does not constitute a republication of the story.
SPRINGVILLE – Birthdays come around once a year, but the great ones come around once a century.
On Labor Day, Beth Packard Walker celebrated her 100th birthday, and 450 to 500 of her children, grandchildren, great-grandchildren and great-great-grandchildren gathered at a Springville church to celebrate with her.
"We're celebrating my 100th birthday. I was born 100 years ago today in Alberta, Canada!" said Walker, also known as Grandma Beth. "I don't feel much different than I was when I was 98 or 95."
Walker was born September 3, 1918, one of 17 children. As one of the first families to settle in Meridian, Idaho, Beth and her husband, Wendell, had 13 children. Her oldest child is now 80 years old, and the youngest is 52.
"All thirteen of my children attended BYU," said Walker. "We about own the place."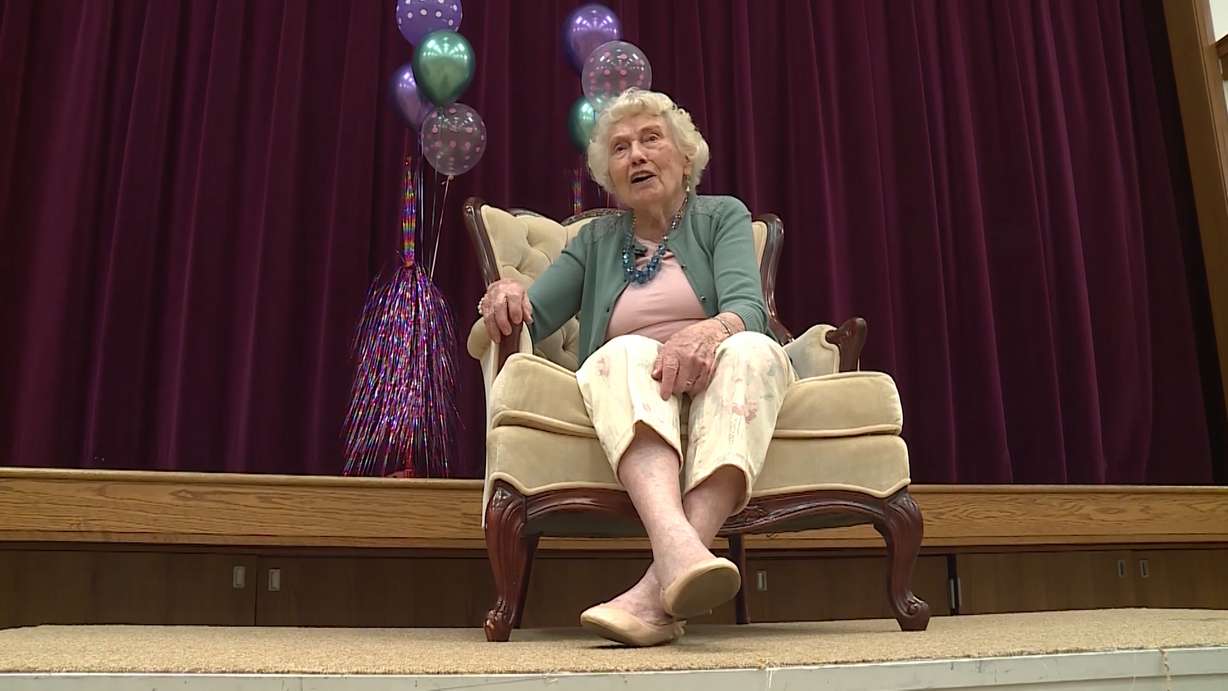 A widow since 2001, Walker has built quite the legacy.
"I have 83 grandchildren, 357 great grandchildren, 32 great-great-grandchildren – and more coming," exclaimed Walker.
All 486 of them gathered in one spot to celebrate her life.
"She's the ultimate mother," said Ilona Hunsaker, child number 11. "She's amazingly strong, both physically, mentally and spiritually."
According to her enormous posterity, it's been a life very-well lived.
"I love her and she really is my hero," said Eve Neuner, Walker's 11-year-old great-granddaughter. "I want to be like her because she's just so amazing."
"Love, love, love – I love my family," said Walker. "Every single one of them."
×
Photos
Most recent Utah stories