Estimated read time: 4-5 minutes
This archived news story is available only for your personal, non-commercial use. Information in the story may be outdated or superseded by additional information. Reading or replaying the story in its archived form does not constitute a republication of the story.
SALT LAKE CITY — More than two decades after her daughter was murdered, Lewine Tapia wants to know more about a man who she says dropped the 6-year-old girl off at home the night before she disappeared.
"He brought Rosie home that evening. We don't know who he is, what's his name," Tapia said Tuesday, sitting near poster-size school pictures of the smiling young girl. The mother and members of the Utah Cold Case Coalition at a news conference released a sketch of a man wearing sunglasses and a ball cap.
The group on Tuesday announced it will offer a $3,000 reward for information that leads to a conviction or solves any of the roughly 200 unsolved homicide and missing persons cases on its list.
It also celebrated a 2018 Utah measure named for Tapia's daughter that took effect earlier in July. "Rosie's law" requires public safety managers to create a centralized state database designed to help investigators compare cases in detail. The coalition is helping to design the system.
"It's a good thing because it helps my daughter's case, but it helps everyone else, too, who has a cold case," Lewine Tapia said of the database. A $30,000 reward already is offered in the mystery of her daughter's death, but Tapia said she hopes the additional reward money announced Tuesday will help resolve questions around other deaths and disappearances.
Rosie was taken from her bedroom at the old Hartland Apartments, 1616 W. Snow Queen Place (1675 South), early on the morning of Aug. 13, 1995. She was assaulted and her body left in a nearby canal, police said. In the 23 years since, there has never been a suspect named or an arrest made in the case.
Private investigator Jason Jensen, one of the coalition's co-founders, said the man believed to have brought Rosie home was previously considered a good Samaritan and was never a suspect, but had also denied dropping the girl home in August 1995. Jensen and Tapia's family members asked for any details the public may have and said the man lived near 1700 South and 1700 West in Salt Lake City in the 1990s.
Family members of others who have died or disappeared without explanation also attended. Among them was Ina Rodriguez, whose son Cody was shot and killed in 2008 in Salt Lake City, according to the group. The death initially was called a suicide, but coalition members said a trail of blood and a weapon that had been cleaned after use suggested the 20-year-old Rodriguez did not kill himself.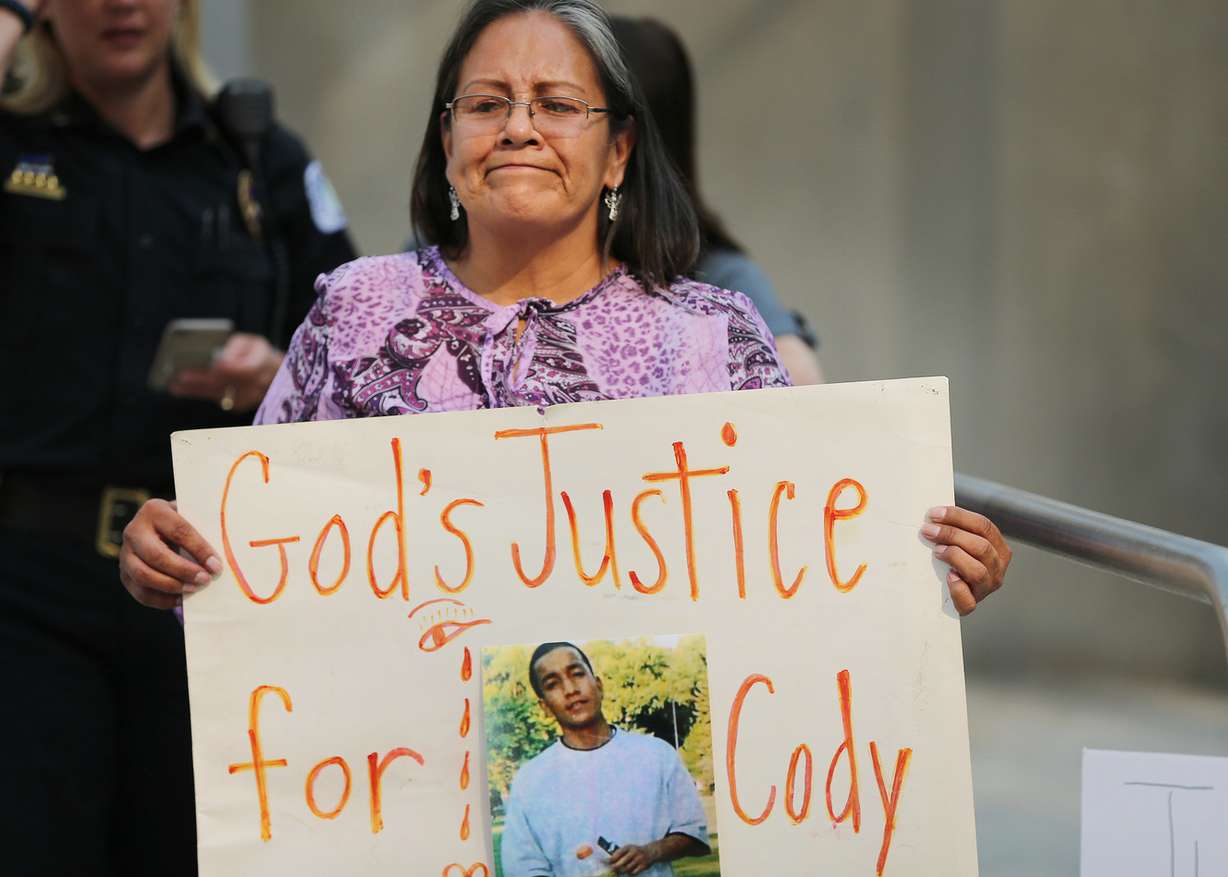 "It's been a long, long road," his mother said, saying she believes the new reward may lead someone who knows what happened to her son to come forward. "There's people out there that know about it. They're being silenced. They know what happened to my son and they're not coming forward."
Ogden Police Capt. Danielle Croyle said the cases are time-consuming, draining on resources and difficult to solve, but officers in Utah have received some grants to work on the cases.
"We need resources. We need information from the community. We need to have support networks so we can make sure families continue to get closure," Croyle said.
Attorney Karra Porter added that solving the mysteries can be a matter of money and manpower.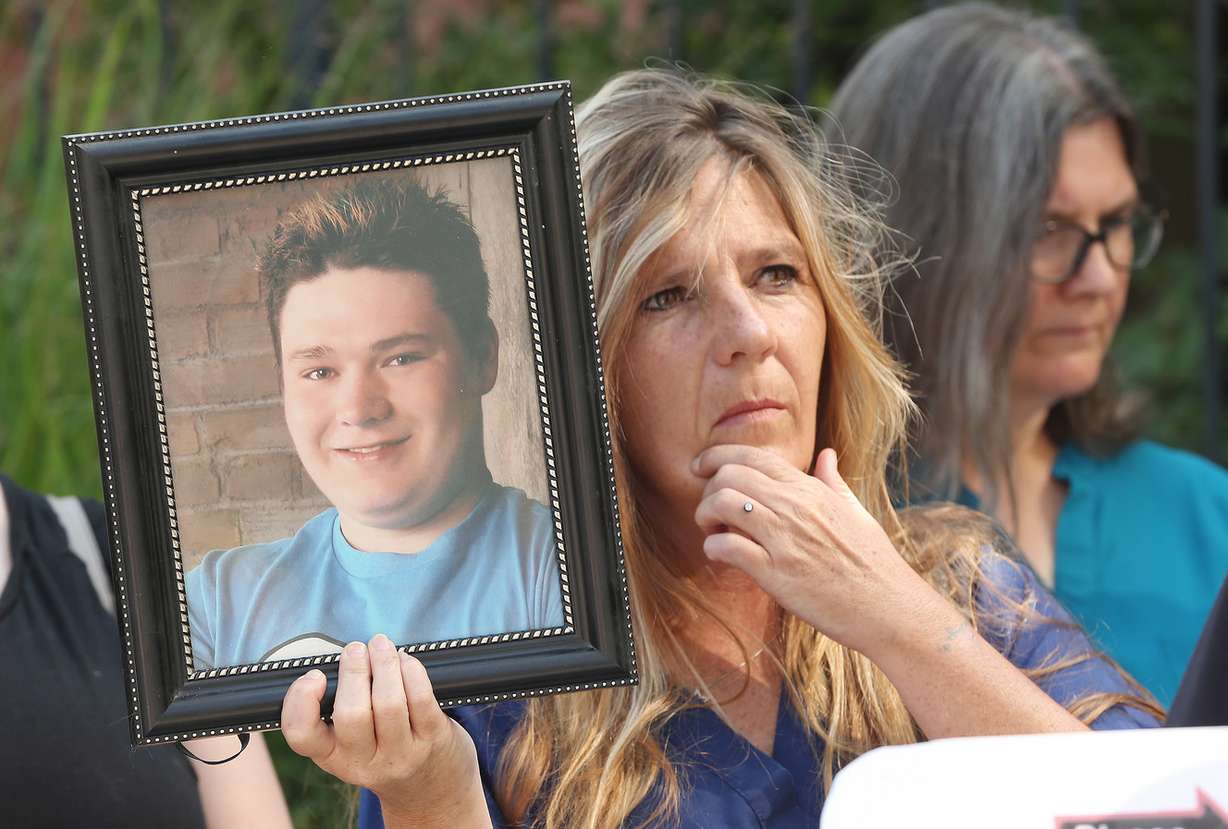 "We have a very solid lead on the location of a body that has been buried" in a rural part of northern Utah, she said, but police there have told her they do not have the resources to recover it. Porter has sought to hire private companies who use ground-penetrating radar to determine what is below the dirt, but the businesses have declined to use the technology to such an end, she said. Porter now is considering other ways of recovering the possible remains, including asking a team of archaeologists.
"We are willing to pay as if we were a construction site," she said. She declined to name the location or the deceased person she believes is there.
Porter and other co-founders said they are seeking donations to grow the rewards available and emphasized that they have a 24-hour tipline: 385-CLUE-313.
They also urged Utahns and those out-of-state to submit their DNA to the site gedmatch.com, noting that a genetic link led police to California's Golden State Killer earlier this year.
×
Photos
Related stories
Most recent Utah stories