Estimated read time: 4-5 minutes
This archived news story is available only for your personal, non-commercial use. Information in the story may be outdated or superseded by additional information. Reading or replaying the story in its archived form does not constitute a republication of the story.
MURRAY — Sgt. Jalaine Hawkes of the Utah Highway Patrol squinted out the tinted window of an unmarked van on I-15 — she looked down on the passing cars, hiding in plain sight. The trooper was on the hunt.
"Got one in the left lane — number one lane — black Mercedes," she said over the radio. Her voice echoed throughout the van, carried by the radios of two other troopers also acting as spotters.
They were all looking for distracted drivers — primarily those distracted by their cellphones. It's part of an operation the highway patrol conducted Wednesday with hopes of deterring the public from driving while distracted.
"It's interesting to see the societal pressures sometimes because people rarely text while they have someone else in the car with them," Hawkes said, her eyes still glued to the passing commuters. "It's almost like they don't want somebody else seeing them doing something that's risky."
With the black unmarked van being taller than normal cars, the troopers could spot infractions with ease.
"What hand did you see?" Lt. Wade Bruer asked from the front of the van as he used a laptop to track nine troopers on the interstate. Hawkes replied the driver had a phone in their right hand.
Hundreds of yards up the roadway, troopers in patrol cars and motorcycles snaked through the midday traffic, chasing the reported vehicles and pulling alongside them to see if they were still distracted by their phone. Moments later, emergency lights would activate and the van would pass another driver being pulled over.
Throughout the morning and early afternoon Wednesday, troopers conducted this operation up and down I-15, I-215 and I-80 in Salt Lake County.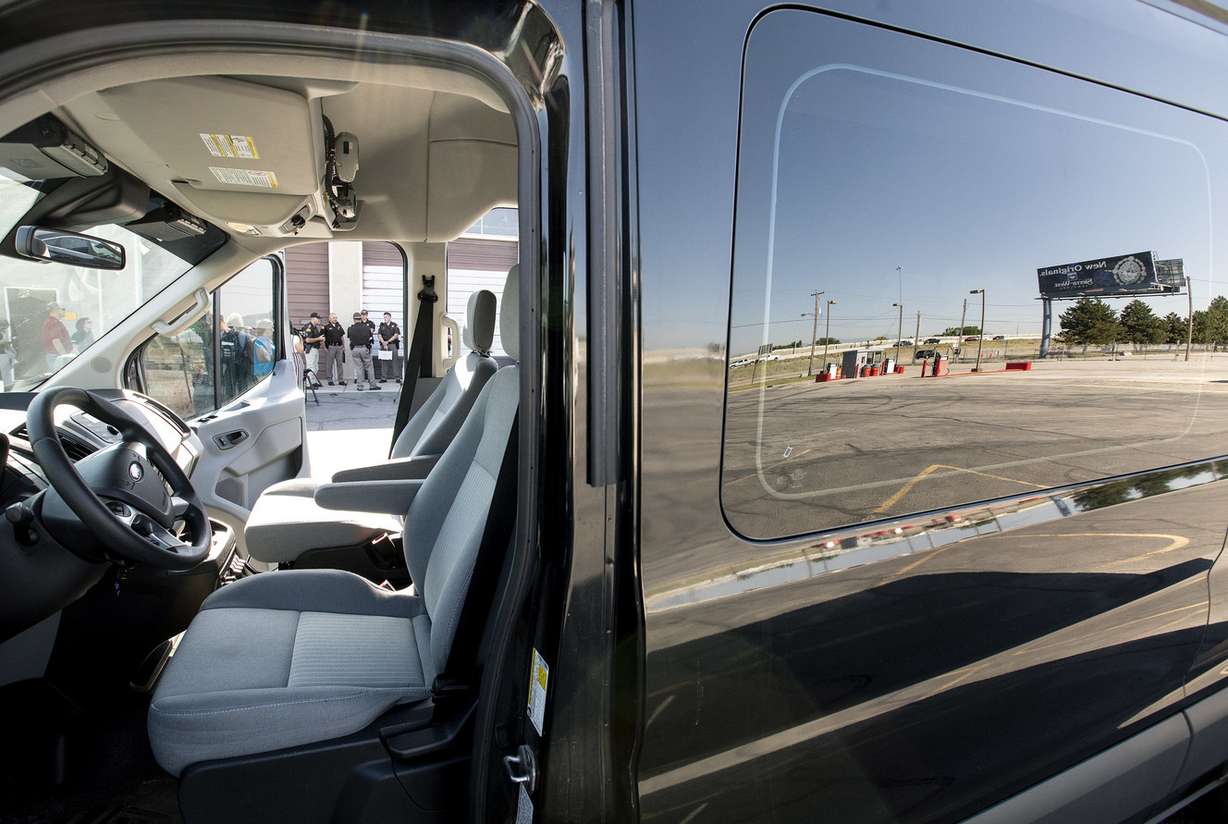 "Statistics show that 9 percent of all crashes are attributed to distracted driving — mainly cellphones," said Utah Highway Patrol Lt. Todd Royce. "However, we do know that it's underreported."
Royce thinks a more accurate number would be 20 to 30 percent of all crashes, even upward of 50 percent. According to the Utah Department of Public Safety, the state saw 5,748 distracted driving crashes, resulting in 3,303 people injured and 27 deaths.
"We've had serious injuries, we've had fatalities from that," Royce said. "We've had instances where we've had a fatal crash and the person will literally throw their phone out the window, trying to get rid of any evidence."
Royce was hoping to make a lot of traffic stops Wednesday and simultaneously change some habits to save lives.
"Our hope is to change the culture out there, to get people to put their cellphones away, to find a different way to do that," Royce said. "Your main focus is driving, it's not texting."
Related:
According to the state's numbers, most distracted driving crashes in Utah occurred during rush hour, between 4 and 7 p.m. Young people are the most common demographic, 15- to 24-year-old drivers in Utah consistently had the highest rates of driver-distraction crashes in 2016.
Royce said that driving while talking on the phone is not against the law in Utah. However, once a driver is operating their phone beyond that, distracting their eyes from the road, the driver breaks the law.
"It's an infraction — it's a traffic infraction," Royce said of the possible citation a driver could receive. "So, you're looking from anywhere from $100 to about $150, depending on the court."
Royce said UHP troopers weren't hoping to write as many tickets as they could, they were hoping to get drivers to follow the law "so that people are safer out on the road."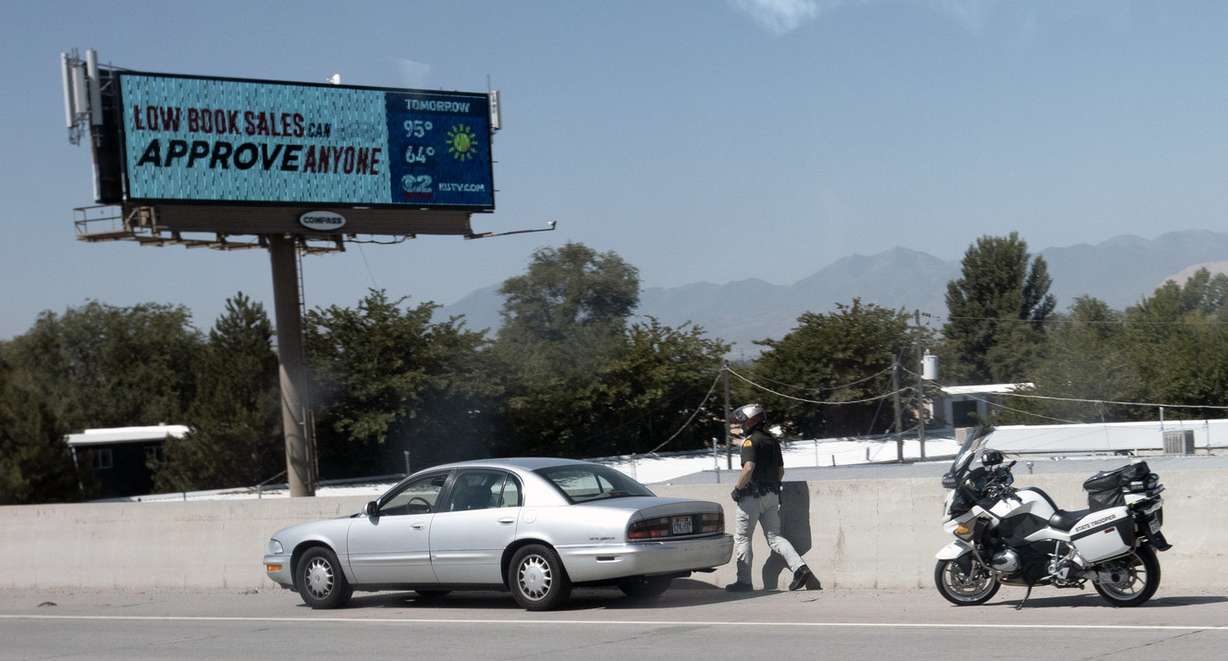 The UHP concluded the four-hour operation was a "great success" Wednesday afternoon, with a total of 58 traffic stops reported. For texting while driving, the troopers gave out 25 tickets and nine warnings to drivers. UHP also cited and warned drivers for speeding and not wearing a seat belt, among others infractions.
Beyond cellphones, there can be an array of distractions for drivers. Other people in the car, the car's radio, food and other interior distractions can divert the driver's attention from their main concern.
"We just had a severe fatality where a pet was a distraction," Royce said. "That killed three people down in Scipio — that was a pet that was a distraction that contributed to that crash."
UHP conducted a similar operation last summer, and Royce expects the highway patrol to "ramp it up and do it more and more."
He also expects unmarked patrol cars to start looking for distracted drivers more often.
×
Photos
Related stories
Most recent Utah stories