This archived news story is available only for your personal, non-commercial use. Information in the story may be outdated or superseded by additional information. Reading or replaying the story in its archived form does not constitute a republication of the story.
SALT LAKE CITY — A massive University of Utah-led study published last week confirms lightning can produce gamma rays and scientists hope the discovery will help them further understand how lightning happens.
The study was published May 17 in The Journal of Geophysical Research: Atmospheres. It found that bursts of gamma rays — high-frequency electromagnet waves — are produced in the first millisecond of certain lightning strikes, said John Belz, professor of physics at the University of Utah, who helped initiate the study in 2013.
A typical lightning strike is seen for about a few tenths of a second. Belz said they found that gamma rays appear to begin when electron acceleration process in lightning.
"It's interesting to find out that an occurrence as common as lightning — something everyone knows from the time you're a little kid — that there are some questions that aren't completely understood on how lightning happens," he said "We kind of understand the charge separation that is responsible for lightning … but how air goes from an electrical insulator to an electrical conductor, that's where there are some mysteries."
Gamma rays are associated with radioactive decay, according to Glenn Stark, of Encyclopedia Britannica. They fall under the shortest wavelength within the electromagnetic spectrum.
Scientists first realized lightning could produce gamma rays in the mid-1990s. That's when scientists using satellites to find gamma rays coming from deep space discovered gamma rays coming from Earth — and quickly realized it was coming from lightning.
When Belz and colleagues began their study in 2013 of cosmic rays in space that hit the earth. They set up a telescope array detector in Millard County. However, they found weird, quick — about a millisecond of time — series of detector firings when they reviewed the data.
"This told us something we weren't expecting to see was happening," Belz said. "It's a good example of the serendipitous things that can happen if you pay enough attention to your data."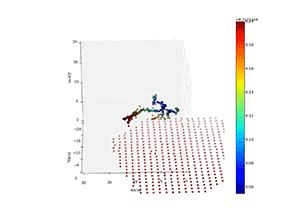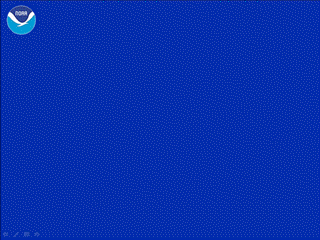 The scientists dug into why this was happening and found the data correlated with files of the area at the same time from National Lightning Detection Network database. The study then shifted focus to lightning. They contacted lightning detection experts from New Mexico and were able to confirm "rather convincingly" that downward terrestrial gamma ray flashes (TGFs) were coming from lightning.
Our telescope array in the West Desert town of Delta detected a rare phenomenon—gamma rays (the most powerful light rays on the electromagnetic spectrum) coming from lightning bolts.

"We can look at lightning in a way nobody else can."https://t.co/EVPHbB8kSfpic.twitter.com/JGLuWkbOZH

— University of Utah (@UUtah) May 22, 2018
"Prior to this, TGFs were primarily detected by satellites, with little or no ground-based data to indicate how they are produced", said Paul Krehbiel, a lightning researcher at New Mexico Institute of Mining and Technology and co-author of the study, in a news release. "In addition to providing much better areal coverage for detecting the gamma rays, the array measurements are much closer to the TGF source and show that the gamma rays are produced in short duration bursts, each lasting only ten to a few tens of microseconds."
In the end, 126 co-authors from 33 different universities around the world assisted in the study. Belz said researchers hope to find why some lightning strikes produce gamma rays and others don't.
×