This archived news story is available only for your personal, non-commercial use. Information in the story may be outdated or superseded by additional information. Reading or replaying the story in its archived form does not constitute a republication of the story.
MAPLETON — A high school counselor has been arrested and accused of sexually abusing a student.
The arrest marks the third incident this week of alleged illegal activity being reported in a Utah school between an adult and a student.
Dylan Dewey, 34, a counselor at Spanish Fork High School who had previously been placed on administrative leave by the Nebo School District, was booked into the Utah County Jail Wednesday for investigation of forcible sexual abuse.
The investigation began when a high school girl "disclosed to her counselor that she had a sexual relationship" with Dewey, according to a police affidavit filed in 4th District Court.
A Nebo School District official said the girl does not attend the same school. Her age is not included in the report, only that she is under 18.
Dewey, who also teaches driver education, allegedly met the girl through another student. The girl and Dewey soon began exchanging messages on Snapchat, according to the affidavit.
"(The girl) stated that Dewey sent her a Snapchat saying, 'I'd be down if you don't get me fired,'" the affidavit states. That was followed by another message in which Dewey allegedly explained he "would be down to kiss" the girl.
Soon after, when Dewey requested that the girl bring him coffee in class, "She took coffee to Dewey in his office at the Spanish Fork High School. (She) said there were other students in the office when she got there but when they left Dewey walked over to her and kissed her," the report says.
On another occasion, Dewey picked up the girl in his car and drove to an area in Mapleton where they started to "make out" and he partially undressed her, according to the affidavit.
When confronted by the Nebo School District and asked to fill out a written statement, Dewey said it was the girl who came on to him, and "threw herself at him and sent him bad texts," but he claimed he told her to stop, the report states. "Dewey also said he did not want to lose his family, job and go to prison."
When interviewed by police on Wednesday, "Dewey admitted to kissing (the girl) in his office but stated it was (the girl who) kissed him," the affidavit states.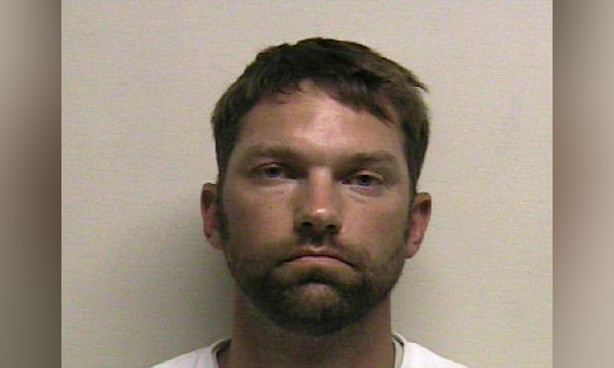 Dewey also admitted to picking up the girl, but claimed he drove her around in his vehicle because she "would not give him directions to her house so he kept driving around," according to the report.
A statement from Mapleton police noted that the case was previously reviewed by the Utah County Attorney's Office. It did not indicate when it was reviewed, what the outcome was, or when Dewey was placed on leave from the school.
The school district said Dewey was placed on administrative leave immediately upon notification from law enforcement.
The incident is the third case of a school employee this week accused of illegal conduct with a student.
On Wednesday, the Sanpete County Sheriff's Office confirmed it was investigating a former science teacher at North Sanpete High School for allegedly sexting a 16-year-old girl at the school. The teacher, who was fired from his job, had not been arrested or charged as of Thursday.
On Tuesday, Adrian Villar, 59, of Santaquin, was booked into the Utah County Jail for investigation of two counts of sexual abuse of a child. The former janitor at Sierra Bonita Elementary, in Spanish Fork, is accused of sexually abusing two young boys at the school, ages 8 and 11.
×