SOUTH JORDAN — One of the largest temples belonging to The Church of Jesus Christ of Latter-day Saints will open its doors to the public for an open house later this week.
The Jordan River Temple, which closed in February 2016 for renovations, will re-open Saturday for a six-week public open house.
Originally built in 1981, the temple at 10200 S. Temple Lane has undergone a major remodeling effort. With a brand-new, updated look on the interior, church officials believe Latter-day Saints will find the improvements to the temple offer a more modern feel and will better accommodate one of the busiest temples the church has in operation.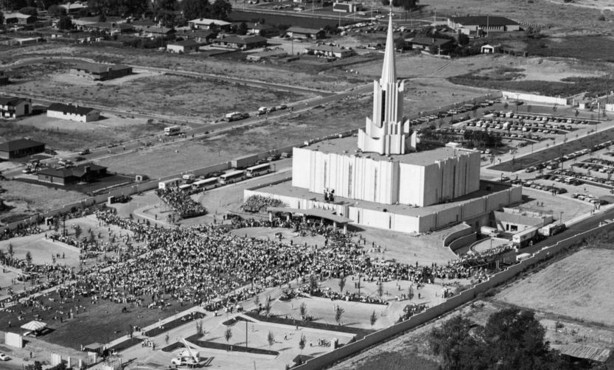 "Everything looks new, in terms of the beautiful finishes, the beautiful furnishings, and the artwork," said Elder Larry Y. Wilson, executive director of the church's Temple Department.
While the 150,000-square-foot temple floor plan is essentially the same, there are a few changes, particularly to better accommodate weddings at the temple, according to Sister Joy D. Jones, president of the church's Primary program.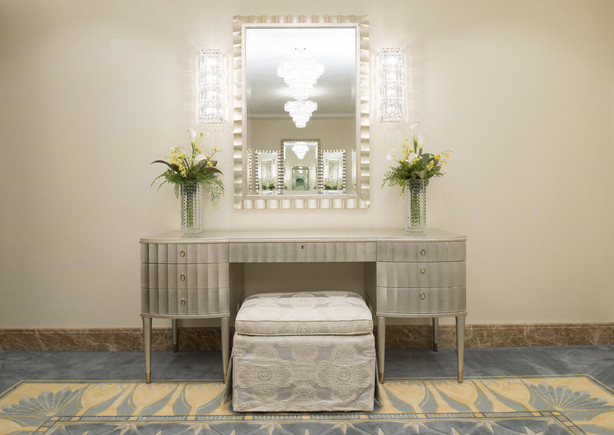 "There is a bride and groom exit: they exit outside of the west side of the temple now instead of the front, which will give them their own special place as they come out of the temple and greet friends and family," she said.
Thirty thousand church members have volunteered to staff the open house over the next six weeks. On some days, upwards of 20,000 guests are expected.
"We are organized that we could accommodate seven, eight, nine hundred-thousand people. And so, we are hopeful that will be the case — that as many people as possible can come and see the temple," said Craig Burton, coordinator for the Jordan River Temple Open House Committee.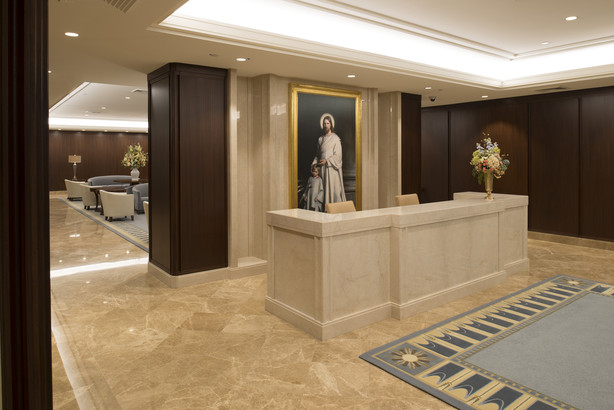 Elder Wilson believes Latter-day Saints will find the improvements to the Jordan River Temple will most importantly help them to strengthen their faith.
"They are opportunities for us to be spiritually uplifted, to find answers to the problems of life," he said.
It is also a rare opportunity for those who are not of the faith to tour the interior of the LDS houses of worship.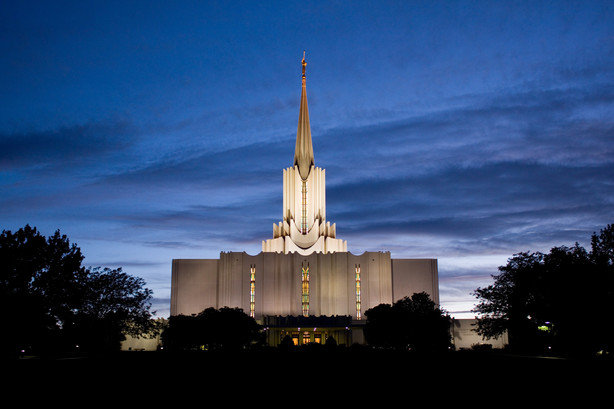 The public is invited to attend the temple open house, which begins Saturday and ends April 28. Visit templeopenhouse.lds.org to reserve tickets.
The Jordan River Temple will be formally re-dedicated on Sunday, May 20.
×
Photos
Related Stories