Estimated read time: 4-5 minutes
This archived news story is available only for your personal, non-commercial use. Information in the story may be outdated or superseded by additional information. Reading or replaying the story in its archived form does not constitute a republication of the story.
SALT LAKE CITY — Terry Thomas has lived on the city's west side for 25 years. He's seen traffic in and out of the area increase and his property line now neighbors a new soccer complex in the Westpointe community.
"That was where we would go 4-wheeling and we'd spot ducks and deer there all the time," he said. "There's definitely been some encroachment out there."
And while the prison relocation to the area is inevitable, Thomas, the vice chairman of the Westpointe Community Council, still wants to see some of the city's open lands preserved for future generations.
The neighborhoods will further be affected by impending development as the prison is constructed, and there is talk of bringing an inland port to the outskirts of the state's capital city.
"This is not something that will happen overnight," Salt Lake City Mayor Jackie Biskupski told a group of residents and concerned citizens on Saturday at a town hall meeting organized by the district's lawmakers. "It will take a very long time for all of this to come to fruition."
A bill is expected to be introduced in the Utah Legislature Monday that will outline a structure of authority for developing the 3,000-acre northwest quadrant. Biskupski said it will help the city maintain an "equal partnership" with the state.
"We need to show we are ready, willing and able to handle this," she said.
Citizens showed concern for protecting the wetlands and ecosystem, particularly bird refuges, as well as keeping a handle on air pollution, which would likely worsen with more roads and transit opportunities in the area.
Dan Potts, a self-proclaimed wildlife enthusiast, said he worries about greater spread of diseases carried by mosquitoes.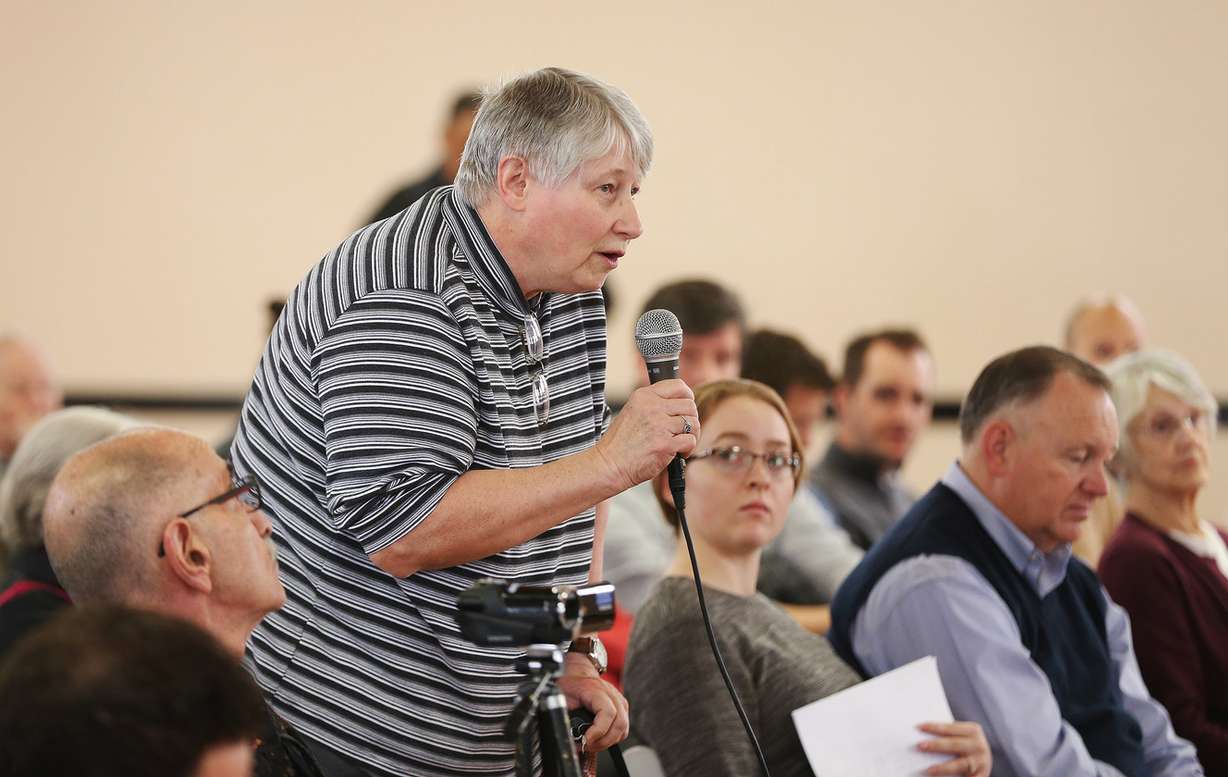 "Our abatement districts are not prepared," he said, adding that the one species of fish and pesticides typically used by technicians in Utah could be harmful to the birds in the region.
"I cannot assure everyone will get what they want. There will be some ruffled feathers," said the bill sponsor, Sen. Jerry Stevenson, R-Layton, who has backed similar legislation before and said he's been negotiating terms of this year's bill for three weeks.
House Speaker Greg Hughes, R-Draper, said the entire tax structure would need to be changed to cover infrastructure costs, as people spend money differently and more on non-taxable services than in the past.
"If we don't find a way to match this economy … that's when we will run into trouble with infrastructure costs," he said, adding that people are "purchasing at the front door and not at the mall."
Related story:
Hughes said an inland port, though controversial, is a good fit for Utah — "the Crossroads of the West."
"We have air, rail and roads all right here," he said. The economic opportunity and potential for jobs, Hughes added, "is a game-changer for the state, where the biggest challenge is finding ways to fund growth."
Biskupski said she's had teams working on master plans for all development in the northwest quadrant for the last two years, however, a business plan has yet to be created. Her aim is to maintain city control of land use and taxing authority.
Sen. Luz Escamilla, D-Salt Lake City, who together with Rep. Sandra Hollins, D-Salt Lake City, organized Saturday's town hall meeting, said she is seeking an ongoing appropriation to continue research on transit for the area, hoping the state can draw upon up-to-the-minute data as construction costs continue to rise.
---
I cannot assure everyone will get what they want. There will be some ruffled feathers.
–Sen. Jerry Stevenson
---
Residents, however, expressed concern with "hidden costs," though Jim Russell with the Utah Division of Facility Construction and Management said the public has been involved in the discussion surrounding the prison relocation and development of the northwest quadrant "from the beginning."
"This prison is unique," Russell said, outlining reasons it is necessary. "It's the right decision. The (Draper) prison has run its course."
He said the state is "doing our best to control costs."
"We don't want to hurt the environment," Hughes said.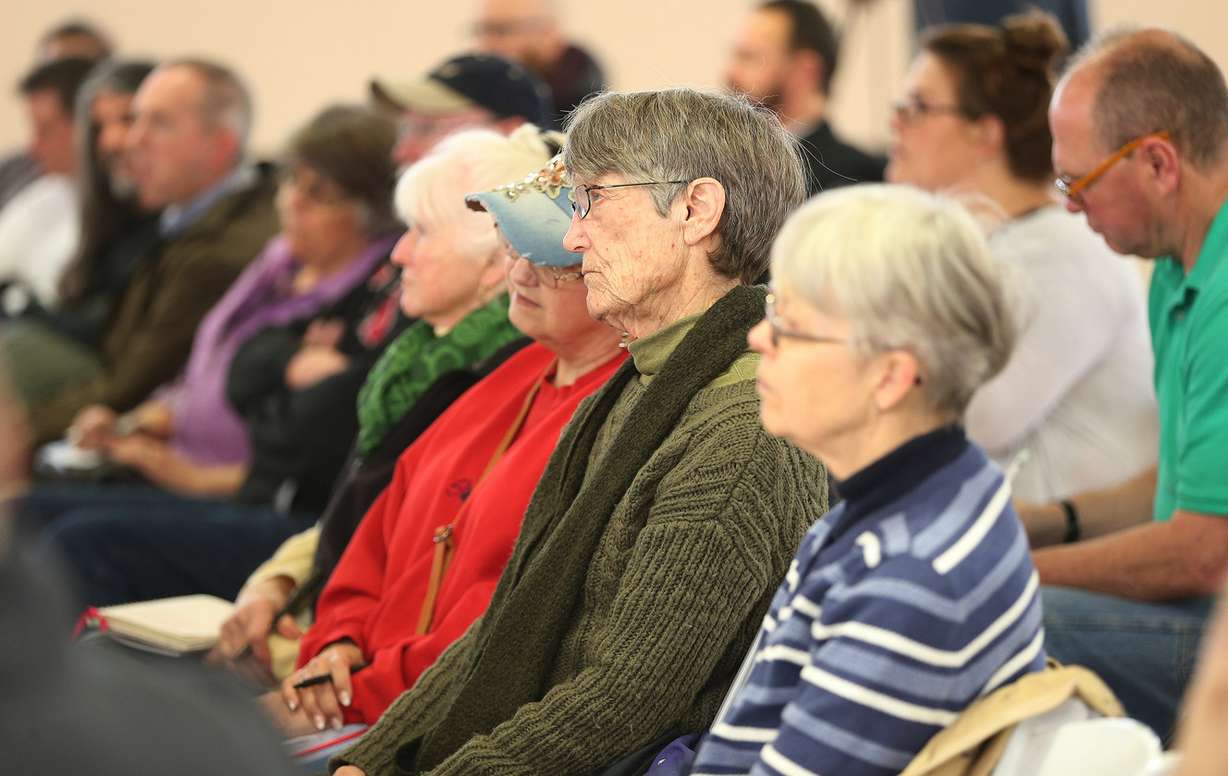 Rep. Francis Gibson, R-Mapleton, also participated in the town hall.
Thomas said he thinks the politicians had some "canned answers," but overall, he felt they listened.
"The northwest quadrant is a huge deal," Escamilla said, commending community engagement on the matter. "It will impact the environment and quality of life for these people."
×
Photos
Related stories
Most recent Utah stories