This archived news story is available only for your personal, non-commercial use. Information in the story may be outdated or superseded by additional information. Reading or replaying the story in its archived form does not constitute a republication of the story.
SALT LAKE CITY — A large wave of new candidates for public office has inundated the country over the past several months. But what makes this grassroots movement particularly noteworthy is that the majority of these first-time candidates are women.
Utah has a part in this national story: Shireen Ghorbani is a candidate for the United States House of Representatives in the state's second district.
Earlier this month, Time reported that in addition to campaigns for local offices, some 79 women are exploring runs for governorships, and more than 140 female candidates are expected to challenge incumbents in the House, a 350 percent increase from the number of women who did so in 2016. And an overwhelming number of these women making the transition from informed voters to candidates for office are Democrats.
Like the millions of other women across the country who marched the day after President Donald Trump's inauguration in January 2017 and again earlier this month, many of these novice candidates express intense frustration with a nonresponsive government that appears out of touch with the everyday lives of ordinary Americans, particularly that of women.
These frustrations were compounded more recently by the support many Republican leaders unabashedly gave to accused sexual predators such as Roy Moore who were seeking national office and the subsequent growth of the #MeToo movement. As a result, even more women threw their hats into the ring.
This is certainly the case for Ghorbani, an associate director of communication and organizational development at the University of Utah. The Salt Lake City resident and married mother of one recalls her decisive moment immediately after the presidential election in November 2016.
"The next morning I thought, 'I'm going to run for something; I'm going to figure this out and start getting involved in a very tangible way.'"
By June she had narrowed her sights on the 2018 congressional race in Utah's second district. When asked what drove her to seek that seat currently held by Republican Rep. Chris Stewart, Ghorbani replied, "I'm pretty well represented at my city level. At the state level I have representation that I feel good about, largely.
"I looked one step above that and I could not watch, I could not continue to watch my representative vote against clean air, vote against health care and call that an accomplishment," she added. "I just didn't understand it anymore, so I decided to get in."
Ghorbani is referring to the more than forty times Rep. Stewart voted with other Republicans in the House to repeal the Affordable Care Act and his vote for the Ozone Standards Act of 2017 that would extend to 2026 the deadline for states such as Utah to implement stricter ozone standards.
While Ghorbani is a relative newcomer to the political sphere, she brings to the race an educational background and practical experience that she believes will enable her to turn good ideas into effective policy. She holds two graduate degrees, one from the University of Nebraska and the other from the University of Utah. Both brought her deep into the study and practical experience of organizational communication and policy strategy.
Access to affordable health care is a top priority for Ghorbani, who officially filed her election paperwork in September. Ghorbani insists that designing a health care system that gives access to affordable care will solve a host of problems facing the country — and Utah in particular.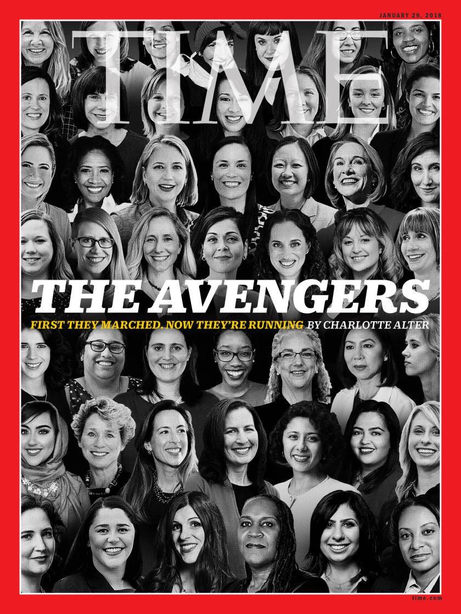 She has in mind the urgent need to respond effectively to the ongoing opioid crisis in the state and the need to address concerns about mental health.
"How are we going to take immediate steps to address access and affordability so that we can have healthier communities, where people can contribute and give back," she explained, adding that "People need resources to come and seek services. And those first couple of years it might be expensive," but "ultimately individuals seeking treatment and support go on — if they get the right treatment — and they become contributing members back into our society."
Ghorbani is convinced that meaningful and effective healthcare reform will only come about if Congress can move away from entrenched ideology and stances based on partisan lines.
"We need to be creative," she explained. "We need to move to a system where every person in this country has access to affordable health care. That's my goal, and when we are talking about a sixth of the economy I want to be careful, I want to be practical with solutions and I want to do it in a way to get us there and to have it work."
She is quick to add that access to affordable health care is not a question that can be framed in simple terms of those who receive health insurance through their employers, and those who do not. She sees the problem as touching both groups together; that it is an issue of community well-being and economic commonsense that transcends division between the so-called "haves" and "have nots."
Ghorbani's platform has expanded in recent months to include a wide array of positions as a result of her traveling throughout the geographically sprawling second district, meeting with residents who have spoken with her about what keeps them up at night. She said that she has found universal concerns, whether in the more densely populated Salt Lake and Davis counties or in the more rural Garfield County.
Employers are struggling to find skilled workers to fill many of the jobs that are currently available and families are struggling to find affordable housing. To Ghorbani, these two issues are closely connected.
"We need to make sure that we are investing in people" Ghorbani avers, "so that communities are able to build and grow and individuals are able to get ahead," and "if people cannot afford to live in our communities, we're not going to grow those communities."
As national publications have featured stories about this surge of first-time female candidates, Ghorbani's portrait was featured along with those of other candidates on the cover of Time and in New York Magazine. In the latter, the candidates' faces combine to form a map of the United States and Ghorbani is positioned directly over Utah. When asked what it meant to be featured in these magazines, Ghorbani expressed a sense of gratitude and optimism.
"It was amazing to look at that group of women and realize that we are not alone." she said. "There are many people, many women who have made this exact decision and who are out there truly trying to make this country better in very tangible ways and that felt incredible."
Ghorbani continues to traverse the second district, meeting with as many community members as she can ahead of the Utah Democratic Party's state convention on April 27-28.
×