This archived news story is available only for your personal, non-commercial use. Information in the story may be outdated or superseded by additional information. Reading or replaying the story in its archived form does not constitute a republication of the story.
SALT LAKE CITY — Those who knew President Thomas S. Monson saw him literally give the shirt off his back.
Stories about his selflessness were legion.
"The image of him I will cherish until I die is of him flying home from then–economically devastated East Germany in his house slippers because he had given away not only his second suit and his extra shirts but the very shoes from off his feet," Elder Jeffrey R. Holland, decades-long friend and fellow LDS Church leader, once recounted.
The apostle went on to say, "More than any man I know, President Monson has 'done all he could' for the widow and the fatherless, the poor and the oppressed."
Such were the life and character of Thomas S. Monson, leader of a global faith who dedicated his life to his church, his God and his fellow man.
President Monson, leader of The Church of Jesus Christ of Latter-day Saints, died Tuesday at 10:01 p.m., according to officials from The Church of Jesus Christ of Latter-day Saints.
He passed away at his home in Salt Lake City, LDS Church spokesman Eric Hawkins said. He was 90 years old. President Monson was the 16th president of the church.
Often called a man of the people and a friend to all he met, President Monson was prepared from a young age to become the leader of his faith, inspiring millions and quietly blessing those in need. Success was woven into each of his undertakings: a short but impressive career in the newspaper and publishing business, a ministry where he showed by example the power of service and a devotion to his wife and children.
"One of the things I admire about him is that he is absolutely selfless … he doesn't do things for himself. It's always for other people," said his son Clark Monson in a previous interview. "And that's not a characteristic that he just learned or acquired as he became an adult. It was something that typified his nature even when he was a boy."
Thomas Spencer Monson was born Aug. 21, 1927, in Salt Lake City to G. Spencer and Gladys Condie Monson. He had two brothers and three sisters. The family lived in an area where they were often around those in need. His parents' charitable response to those less fortunate left a lasting impression on him.
"He grew up in a less affluent part of Salt Lake and in those early Depression years when he was growing up, his mother often would provide food to the homeless transients that were coming on the railroad and other places there," said James Mortimer, a former Deseret News editor who died in 2010. "I think from his mother's example he realized the importance of being involved and alleviating the stresses and trials of other people."
He also learned from the example of his father. He often took Tommy to go see Uncle Elias, whose rheumatoid arthritis left him unable to walk or take care of himself. His father would carry Uncle Elias out to the car and the three would take off on a drive. President Monson recounted the details in an address to members of the LDS faith.
"The drive was brief and the conversation limited, but oh, what a legacy of love! Father never read to me from the Bible about the good Samaritan. Rather, he took me with him and Uncle Elias in that old 1928 Oldsmobile along the road to Jericho," he said.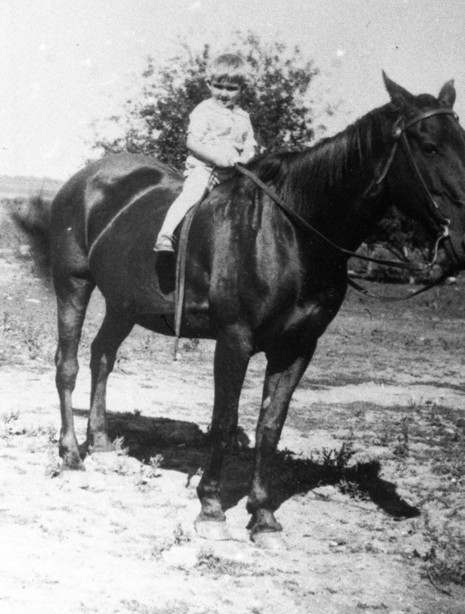 These lessons of service and kindness stayed with him into adulthood.
"Dad has a special soft spot in his heart for those who are underprivileged or have had difficulties in life," his oldest son, Thomas "Tom" Monson Jr., said in an earlier interview.
Many lives were touched by his ministry that often sought out those on the fringes. Through small deeds, like a visit made, a letter written or literally giving away the shoes off his feet, President Monson exemplified the power of connecting with individuals.
Whether as a professional in the publishing business or as a leader in his church, President Monson earned a reputation for having an extensive memory and a commitment to excellence. Those who knew him well said he took those strengths, added them to his unwavering belief in Jesus Christ and moved his faith forward into the 21st century.
As a young man, Thomas learned the printing business from his father who was manager at Western Hotel Register Company, a printing company. He would later take this knowledge with him into his impressive career.
Thomas Monson enrolled as a freshman at the University of Utah in 1944. The next year, he left Salt Lake for basic training in San Diego as part of the United States Navy Reserve, where he became known for his industriousness and work ethic.
He turned down an offer to become an ensign, or junior commissioned officer, in the Navy, on the advice of then-Elder Harold B. Lee, an LDS apostle at the time who went on to become one of the church's prophets. This prescient decision opened the way for him to serve soon afterward as the bishop, or leader, of his local congregation.
After World War II ended, he returned home. But like many others, his life was touched by the effects of war. Arthur Patton, a neighbor of his, was lost at sea. President Monson later shared what happened when he visited with Arthur's mother after her son's death.
"Home became a chapel as a grief-stricken mother and a less-than-adequate boy knelt in prayer. Arising from our knees, Mrs. Patton gazed into my eyes and spoke: 'Tommy, I belong to no church, but you do. Tell me, will Arthur live again?' To the best of my ability, I testified to her that Arthur would indeed live again," he said in an address to members of the LDS faith.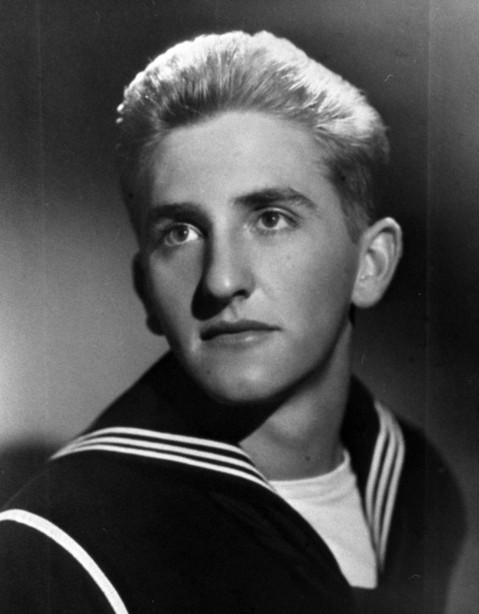 Thomas Monson earned a bachelor's degree in business management in 1948, and later, while serving as a full-time general authority, earned an MBA from Brigham Young University.
After his college graduation, he worked as an advertising executive for the Deseret News. Over a little more than 10 years, he climbed through the ranks in the printing and newspaper industry — pausing for a few years to serve as a mission president in Canada — ultimately becoming general manager of Deseret News Press.
His courtship with Frances Johnson was helped along through a connection made by her father. When he first met his future wife's parents, her father brought out a picture of two LDS missionaries in top hats and asked, "Are you related to this Monson?"
After affirmatively answering that one man in the picture was his Great-Uncle Elias who had served a mission in Sweden, Frances' father was emotional. Through tears, he said that the missionary had introduced his family to the LDS Church.
"He kissed me on the cheek. And then her mother cried, and she kissed me on the other cheek. And then I looked around for Frances. She said, 'I'll go get my coat,'" he quipped in a speech to members of the LDS Church.
Thomas and Frances were married in the Salt Lake Temple in 1948.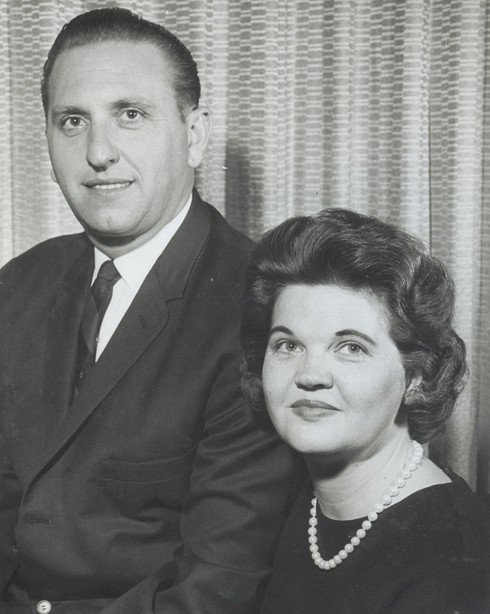 At age 22, he became Bishop Monson of the Sixth-Seventh Ward, a regional congregation that had 85 widows among its members.
"It was a very poor ward, there was poor people and people getting started, a lot of elderly," said Betty Moon, who was in the ward at the time. "He felt a special need to look after them. Every year at Christmas, he began his own personal tradition of visiting them."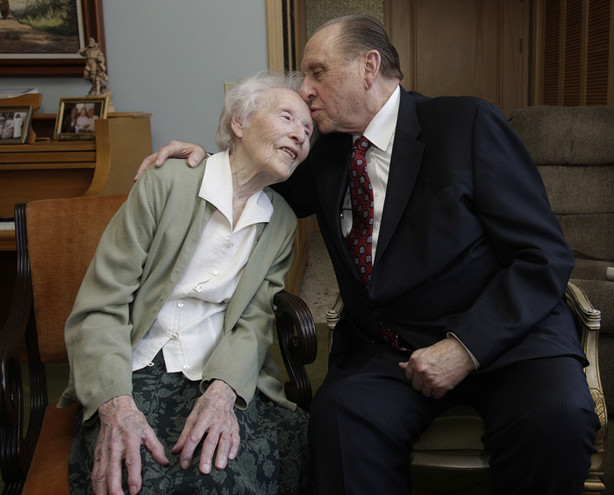 Maretta VanWeerd, Moon's sister-in-law who was a child in the ward at the time, said everyone knew there was something special about Bishop Monson.
"We all knew that he was a great man. In the ward people said when he was made the bishop that someday he would be a general authority," she said.
President Monson began serving as a mission president in Canada at age 32. One year after his return, he was called as an apostle — a calling that requires service for life — at age 36.
"From the depths of humility and with an overwhelming sense of inadequacy, I stand before you and pray earnestly for your prayers in my behalf," he said when he was called.
Then-Elder Monson spent a great deal of time traveling or in meetings away from his beloved family. For instance, in 1968 he went behind the Iron Curtain to minister to the LDS Church members, and promised them that they would enjoy the same privileges as other church members. This promise was fulfilled when, in 1985, the Freiberg Temple in Germany was dedicated. A later fulfillment came in 1989, when the Berlin Wall fell. The church then received permission to send missionaries to those areas beyond where the wall stood.
"We watched the darkness of tyranny give way to the light of truth," he later said.
Despite his frequent travels, he always made sure to give time and attention to his own children.
"Every night, shortly before it was time for me to go to bed, he'd invite me into the office and he'd pull out of his drawer a checker board, and we'd play three games of checkers," Tom Monson said. "He'd let me win one, then he'd beat me at one, and then we'd play give-away checkers — and either one of us could win that — but he did that almost every night. Knowing how busy he was, even though I was just 7, 8, 9-years-old during those years, that meant a lot to me as a kid."
The acts of service seen in his public life made their way into his private life as well.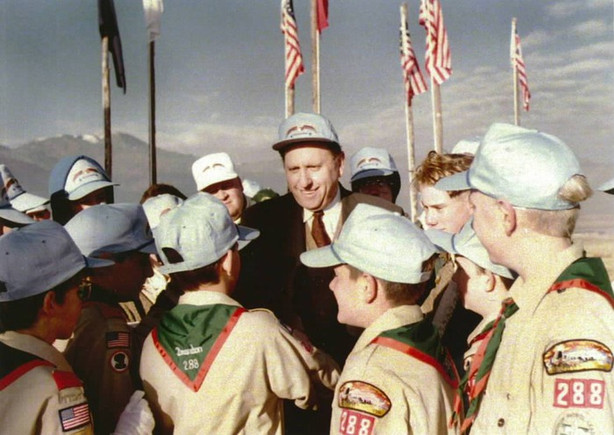 "Sometimes I think of my father, especially in terms of a hymn … that being 'Have I done any good in the world today? Have I helped anyone in need? Have I cheered up the sad and helped someone feel glad? If not, I have failed indeed,'" his daughter, Ann Dibb, said in an earlier interview. "And that is what dad (did) every day."
President Monson carried with him a lifelong love of Boy Scouts and over time became the longest-serving member of the Scout national board.
"Anything he takes on, he would do more, if he could," said former Scout Executive Roy Williams Jr., who worked closely with him.
In 2013, the same year the church celebrated 100 years of working with Scouting, the national president announced a training center to be built in President Monson's name at the Summit Bechtel Reserve, a national Scouting center in West Virginia.
"As you continue to participate in this fine program, your abilities to think, to plan and to achieve will be heightened," he told Scouts in attendance at the event. "This along with your personal integrity and spirituality will help guide you and keep you on the right path as you journey through life. If ever there were a time when the principles of Scouting were vitally needed, that time is now."
In November 1985, President Monson was called as a second counselor in the First Presidency of the LDS Church, and served in that capacity under then-church President Ezra Taft Benson for nine years. He again served as second counselor under Howard W. Hunter, who was president of the church from June 1994 to March 1995. Upon President Hunter's death, President Monson was called as first counselor in the First Presidency under then-church President Gordon B. Hinckley, where he served until President Hinckley's death in early 2008.
President Monson was set apart as the church's 16th president, on Feb. 3, 2008. He called President Henry B. Eyring and President Dieter F. Uchtdorf as counselors.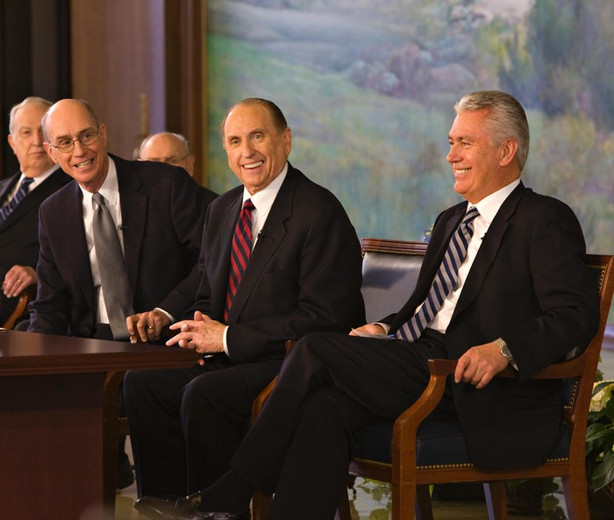 In his time as president of the church, dozens of temples were announced, constructed and dedicated. Notably, President Monson announced the renovation of the church's burned-out Tabernacle in Provo into an LDS temple, the construction of a temple in Rome and, more recently, the construction of a temple in Saratoga Springs, Utah. Under his leadership, more than 85 percent of church members could access a temple within 200 miles of their homes.
At the time of his death the church recorded 15,882,417 members of the church attending 30,304 congregations, and 70,946 missionaries in 422 missions.
But the focus on buildings, construction and progress went beyond temples.
In 2012, the City Creek Center, a massive redevelopment of church-owned property in downtown Salt Lake City, was opened to the public. Many credit the creation of the shopping center for revitalizing the city's downtown area.
That same year in October, President Monson announced that the minimum age for young men to serve LDS missions was being lowered from 19 to 18, and for young women from 21 to 19. Applications for missionary service doubled, the Missionary Training Center in Provo was expanded and missionaries started using social media and websites as supplemental ways to spread the church's message.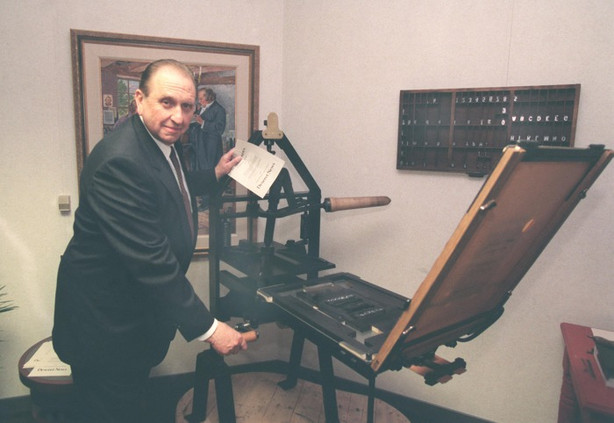 During President Monson's time as president, the church was not without controversy. It faced criticism and protest for its stance on traditional marriage and family, its support of California's Proposition 8, and, in November 2015, a church-wide policy change regarding same-sex couples and their children.
Throughout his life and ministry, however, President Monson was known for his example of compassion and charity, and for encouraging church members to be "a little kinder and more thoughtful."
President Monson regularly challenged church members to be more charitable and loving.
"Let us examine our lives and determine to follow the Savior's example by being kind, loving and charitable," he said during the church's April 2017 general conference, a biannual, 12-hour event where church leaders broadcast talks meant to instruct members worldwide. "As we do so, we will be in a better position to call down the powers of heaven for ourselves, for our families and for our fellow travelers in this sometimes difficult journey back to our heavenly home."
The charity and love of which he spoke extended into his marriage. His daughter spoke about her parents' relationship in an earlier interview with KSL:
"He could not do what he does without my mother's support, and he knows that he has that support and he's known that he's had that their whole married life. ... I maintain, Thomas Monson wouldn't be who he is without Frances," Dibb said.
Sister Frances Beverly Monson died in May 2013.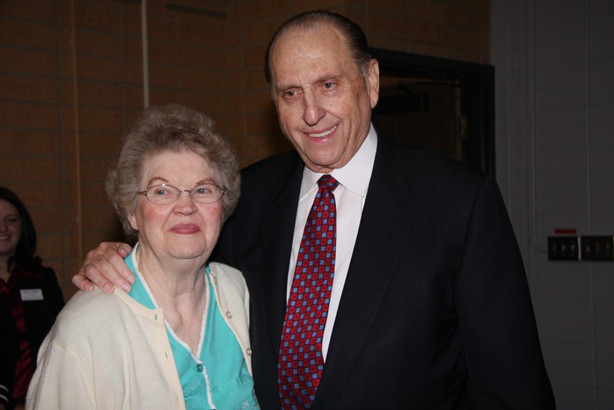 Months after her death, during the general conference that marked President Monson's 50th year since becoming an apostle, he spoke of his wife.
"Her loss has been profound. She and I were married in the Salt Lake Temple on October 7, 1948. Tomorrow would have been our 65th wedding anniversary. She was the love of my life, my trusted confidant and my closest friend. To say that I miss her does not begin to convey the depth of my feelings," he said.
"This conference marks 50 years since I was called to the Quorum of the Twelve Apostles by President David O. McKay. Through all these years I have felt nothing but the full and complete support of my sweet companion. Countless are the sacrifices she made so that I could fulfill my calling. Never did I hear a word of complaint from her as I was often required to spend days and sometimes weeks away from her and from our children. She was an angel, indeed."
President Monson will be remembered as a man who carried faith, hope and charity throughout the world.
"My counsel for all of us is to look to the lighthouse of the Lord," he once said. "There is no fog so dense, no night so dark, no gale so strong, no mariner so lost but what its beacon light can rescue. It beckons through the storms of life. The lighthouse of the Lord sends forth signals readily recognized and never failing."
For a deeper look at the Mormon prophet's life, click here or scroll through the timeline below.
×
Photos
Related Stories