Estimated read time: 2-3 minutes
This archived news story is available only for your personal, non-commercial use. Information in the story may be outdated or superseded by additional information. Reading or replaying the story in its archived form does not constitute a republication of the story.
MURRAY — An Oregon family is recovering both physically and emotionally after a rollover crash on I-215 near Taylorsville Saturday left some of them seriously injured and killed one of their own.
The Patterson family had been driving for 13 hours for what was supposed to be a surprise Christmas visit in Utah. They were just three minutes from their destination Saturday morning when, investigators believe, the mother fell asleep at the wheel in an area where the freeway changes directions. The woman overcorrected, causing the family's SUV to drive off the side of the road and roll into a cement wall, officials said. Kenneth James "Kaje" Patterson, 19, was killed in the crash.
As of Tuesday, the mother, Theresa Patterson, and sons Nathan Patterson, 23, and JJ Patterson, 21, have been released from the hospital, according to Esther Ure, Theresa's sister. Nathan Patterson has a fractured pelvis and a six-month recovery ahead. The father, Christopher Patterson, has a broken clavicle, six broken ribs and a punctured lung. He was scheduled for surgery Tuesday, Ure told KSL.
"(This was) not the holiday any of us had anticipated at all," Ure said.
Kaje Patterson will be missed by many, especially his two brothers.
"He was such a support to his brothers who are on the Autism spectrum, and he just really knew how to make sure that they were taken care of," she said.
Kaje Patterson's family will remember him as a "funny guy" who loved animals and planned to go to veterinary school.
"Kaje is… he is love," Ure said. "He represented everything that love is — that kindness is."
Due to their injuries, the Patterson family may not be able to return to their home in Westfir, Oregon, for at least another month. And with the combination of their injuries and hospital bills, the family is holding off on making immediate funeral arrangements for Kaje.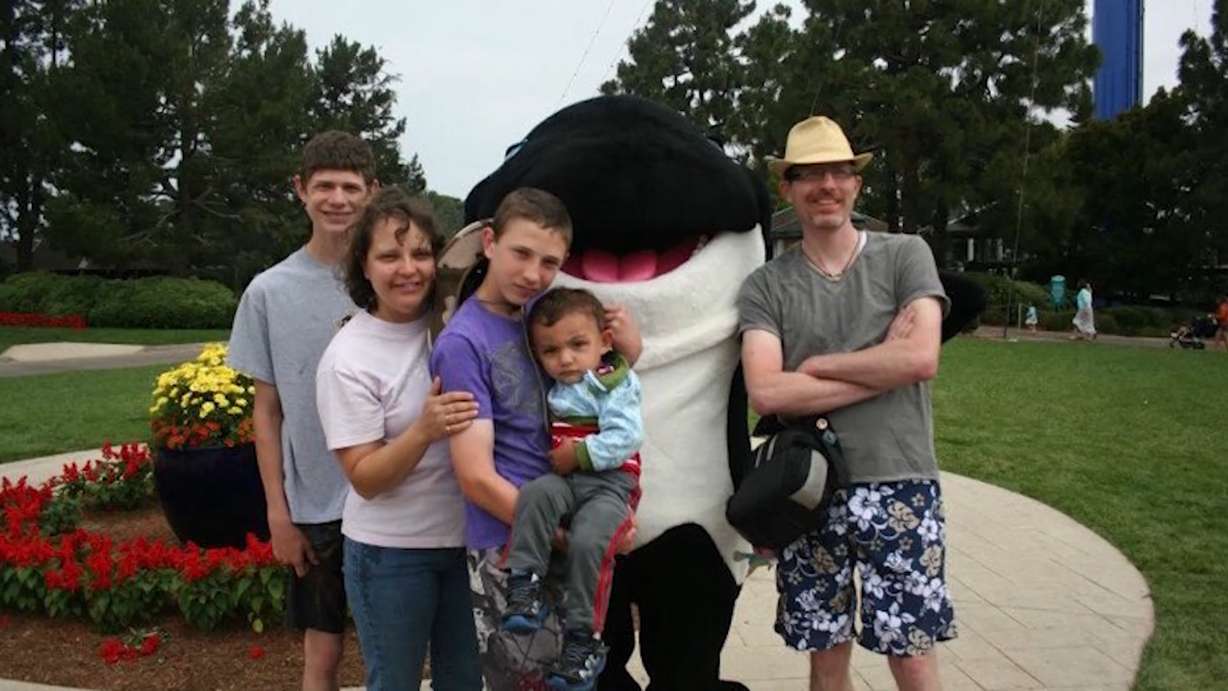 A GoFundMe account* has been set up to help with the costs of medical bills and funeral expenses.
While dealing with grief and a long road of recovery from their injuries, the family wants to share a message to others this holiday season:
"I hope that all the other families out there can put their differences aside and just be together and love each other," Ure said.
---
*KSL.com does not assure that the money deposited to the account will be applied for the benefit of the persons named as beneficiaries. If you are considering a deposit to the account, you should consult your own advisors and otherwise proceed at your own risk.
×
Photos
Related links
Related stories
Most recent Utah stories