Estimated read time: 2-3 minutes
This archived news story is available only for your personal, non-commercial use. Information in the story may be outdated or superseded by additional information. Reading or replaying the story in its archived form does not constitute a republication of the story.
SALT LAKE CITY — With the dramatic drop in temperatures and snow in the forecast, a group of volunteers spent time Tuesday night helping to provide some shelter to homeless individuals and their belongings.
Utah County resident Denise Devynck and her group of volunteers delivered makeshift tarps to nearly two dozen people at Pioneer Park in Salt Lake City.
"I've been coming to Pioneer Park for four weeks now, and I've learned that (the homeless people here) need to keep their belongings dry," Devynck said.
So Devynck began collecting tarps.
"They use these tarps to keep the sleeping bag and all their clothes warm and dry," she said. "With storms, that rain will get them all wet, will literally turn to ice and frostbite."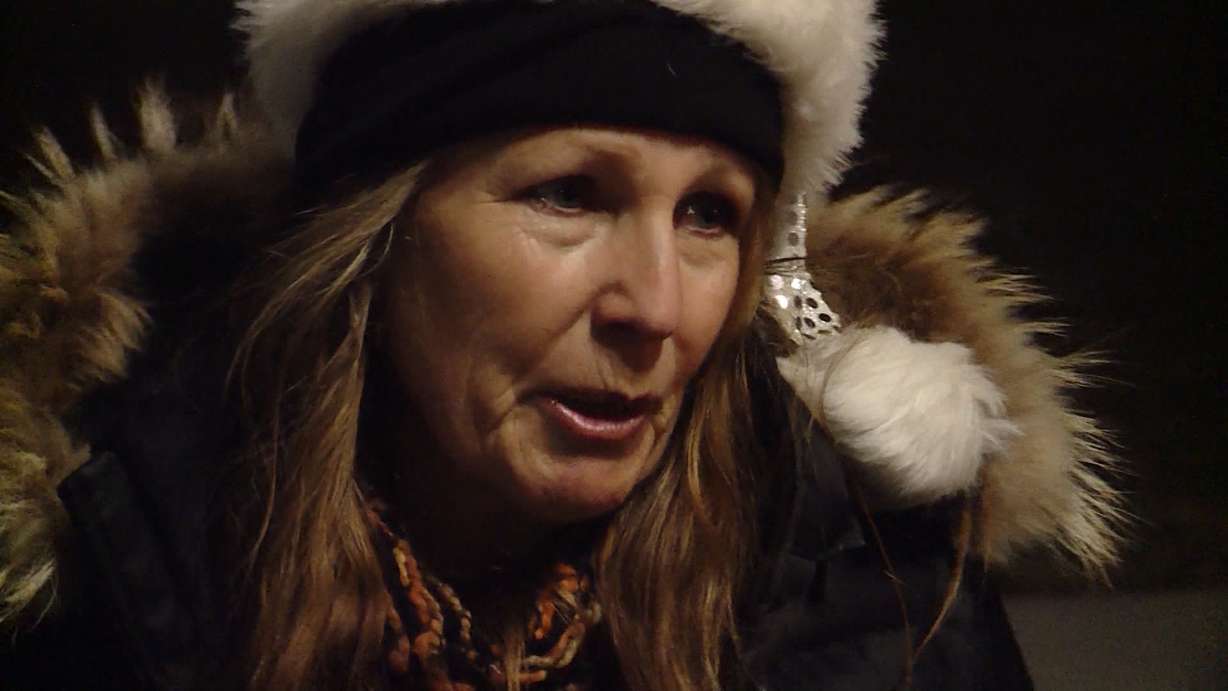 Material Resourcers, a Salt Lake company that repurposes manufacturing waste, donated unusable billboard material to the cause. The 1,300 square feet of reclaimed material was cut into large pieces to serve as tarps for the homeless.
Chelsea and Chris Davis were among of the recipients of the donation Tuesday and said sleeping on the streets only gets more difficult in the winter.
"It hurts really bad," Chelsea Davis said. "The cold is so hard to fall asleep in."
The couple were grateful to receive the tarp and said they would no doubt benefit from it.
"It weatherizes (our items), keeps you warm, and it keeps our stuff dry," Chris Davis said.
In addition to the donations, Devynck handed out dozens of flyers with a list of helpful resources. She hopes it will prompt those living on the street to take advantage of what is available to them.
"Everybody wants to donate coats to the poor, and feed them, and everything else, but this needs to be an ongoing thing," Devynck said. "I gave them a list of all the agencies I researched and hope they call these numbers."
×
Photos
Most recent Utah stories