Estimated read time: 2-3 minutes
This archived news story is available only for your personal, non-commercial use. Information in the story may be outdated or superseded by additional information. Reading or replaying the story in its archived form does not constitute a republication of the story.
TAYLORSVILLE — It was another busy year for the Utah Department of Public Safety trying to keep illegal drugs out of Utah.
In 227 busts during 2017, troopers from the Utah Highway Patrol along with agents from the State Bureau of Investigations and help from the Statewide Information and Analysis Center seized 4,050 pounds of marijuana, 550 pounds of methamphetamine, 100 pounds of cocaine, 46 pounds of heroin and more than 1,100 illegal narcotic pills, said State Bureau of Investigations Lt. Jared Garcia.
The estimated street value of the drugs is "millions and millions" of dollars, he said.
The Department of Public Safety announced on Monday its year-end drug bust statistics at a news conference. The majority of methamphetamine seized in Utah is coming out of Southern California and Mexico, Garcia said, while most of the marijuana is originating in Northern California.
In 40 of those 227 busts, Garcia said, the drugs were earmarked specifically for Utah and not just passing through the state to another destination back East.
While he said the amount of drugs seized in 2017 was similar to years past, the amount of cocaine and heroin discovered was higher that normal. Investigators attribute that in part to their involvement in Operation Rio Grande.
Col. Brian Redd, the head of the State Bureau of Investigations, noted that the state put "a lot of time and energy" into Operation Rio Grande this year to clean up the neighborhood near the homeless shelter.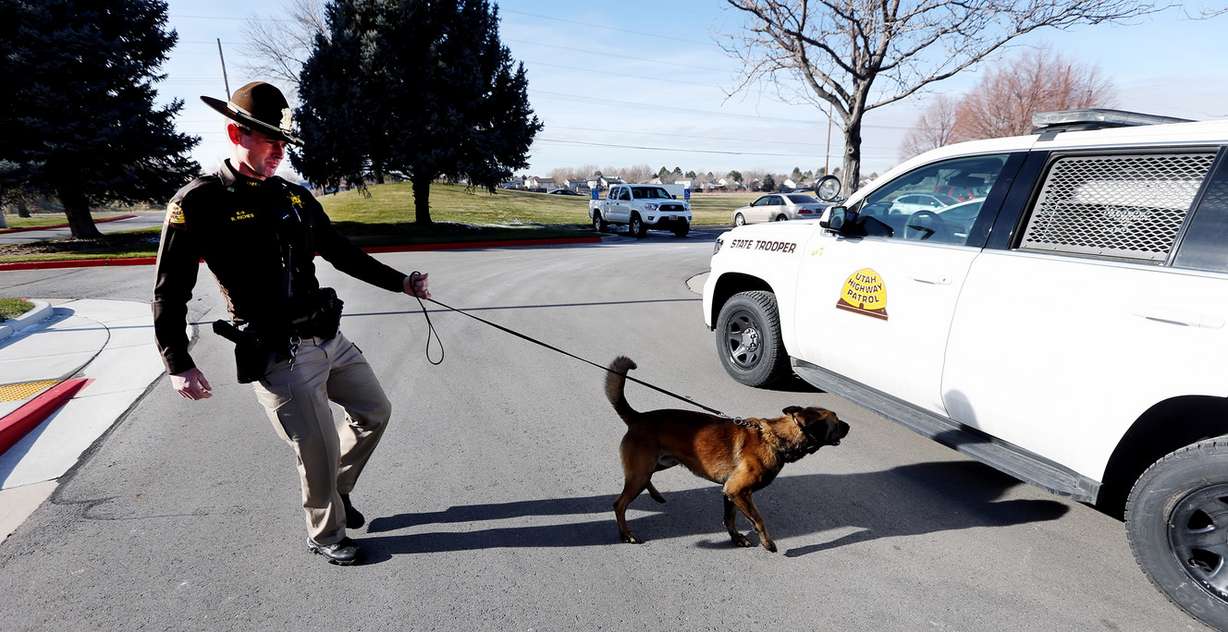 "Their efforts were critical, specifically for the first phase of Rio Grande for identifying the criminal actors in the area, affecting arrests, and working closely with our agents to basically continue to identify those individuals who are preying on the homeless," Garcia said.
Both Garcia and Redd conceded that the amount of resources the Utah Department Public Safety contributed to Operation Rio Grande "definitely had an impact" on the department's daily operations in other areas. But they also had praise for troopers who "stepped up to the plate" in 2017 and helped with the operation while still maintaining the same level of drug seizures on the highways as they have in years past.
Redd said a lot of overtime was used to keep up that standard.
In addition to drugs, troopers were also busy in 2017 arresting groups traveling from city to city conducting card-skimming operations, as well as fugitives who have active warrants in other states or who are in the country illegally, Garcia said.
×
Photos
Related stories
Most recent Utah stories