Estimated read time: 5-6 minutes
This archived news story is available only for your personal, non-commercial use. Information in the story may be outdated or superseded by additional information. Reading or replaying the story in its archived form does not constitute a republication of the story.
SALT LAKE CITY — After three years in jail as an immigration detainee, Christmas 2016 was particularly joyous for Martin Chairez-Castrejon.
After spending three consecutive holidays behind bars as he fought deportation without being allowed a bond hearing — a protracted detention a federal judge said "crossed the line" — Chairez-Castrjonm was grateful to be reunited with his wife, Lorena, and their children Martin Jr. and Janet.
This year, as the family was planning another get-together with friends and extended family for Christmas, there was a very real fear that they would be separated yet again after he was taken into custody following a recent bond hearing in immigration court.
His attorney, Skyler Anderson, had prepared him for that possibility if he did not prevail in the hearing. But all signs pointed to a successful outcome.
Chairez-Castrejon was released from the Utah County Jail in July 2016 on $50,000 bond following a hearing before an immigration judge that had been ordered by that federal judge who said the detention of nearly 1,200 days "crossed the line." Chairez-Castrejon is a lawful permanent resident of the United States.
Anderson, in the federal court hearing to ask for a bond hearing, noted that his client's detention was "26 times longer than his actual criminal sentence," for the unlawful discharge of a firearm offense that led to deportation proceedings in the first place.
Following Chairez-Castrejon's release on bond, he complied with all conditions, Anderson said. He had maintained steady employment, checked in with Immigration and Customs Enforcement as scheduled, even wore an ankle monitor for a few months, he said.
As Chairez-Castrejon went about resuming his life , the federal government was challenging the procedure the immigration judge used to conduct his bond hearing. The judge had required the government to demonstrate that Chairez-Castrejon's release would pose a danger to the community. An appellate body found that Chairez-Castrejon had the burden of proof, which meant another bond hearing.
That hearing was conducted on Dec. 7 and the judge told the parties he would issue a written decision, Anderson said.
On Chairez-Castrejon's way out of the immigration court house, ICE agents stopped him and asked him to wait while they consulted with a supervisor. Then, with little explanation, they placed him in handcuffs and escorted him away from his family.
"I thought it was going to go back to how it used be, Christmas without him," said his daughter, Janet Chairez.
"To see him get handcuffed, I didn't want to lose him," she said. "I just wanted to cry."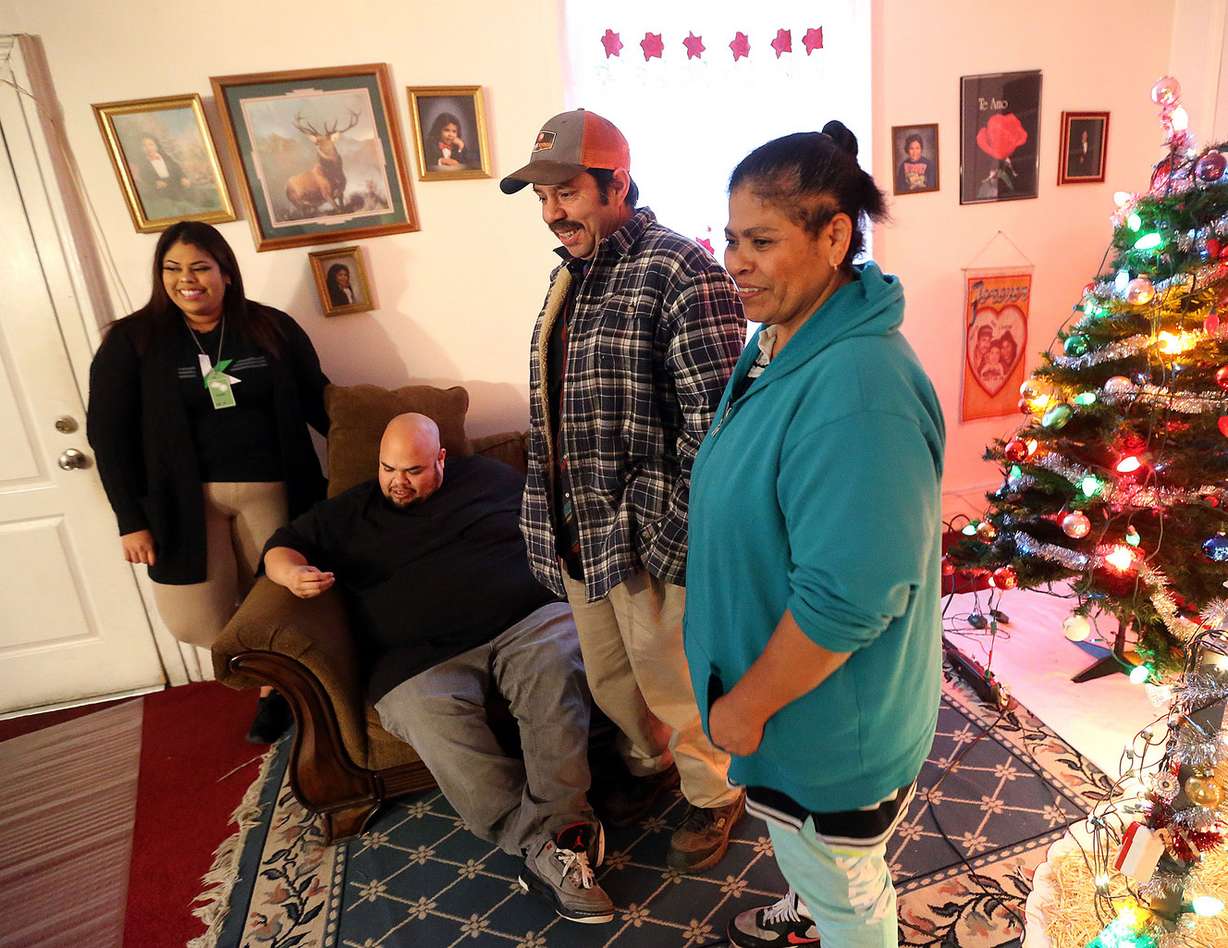 His son, Martin Chairez, Jr., said he was was so surprised and angered that "I had to leave the immigration court house.
"It was annoying. It was scary, (the prospect of) not having him home for another Christmas. We just barely had him for one Christmas last year," he said.
Chairez-Castrejon calmly complied with the ICE agents as he was taken into custody, Anderson said. He was later transported to Logan where ICE has a contract for beds in the Cache County Jail.
Anderson quickly returned to court to ask for an expedited decision. The case had been heard on the court's calendar for cases of people who are not detained. As such, the cases tend to move slower and Anderson said he wanted to make sure the judge was aware that his client had been taken into custody.
The judge ruled quickly, granting a $7,500 bond, which Martin Chairez Jr. posted the following day and his father was released later in the day on Dec. 8.
---
To see him get handcuffed, I didn't want to lose him. I just wanted to cry.
–Janet Chairez
---
It was a bewildering chain of events considering the judge set Chairez-Castrejon's bond at a much lower level than the 2016 hearing, most likely because he had complied with the conditions of his earlier release, Anderson said. He's maintained sobriety for 5 ½ years and has provided hundreds of hours of community service for two nonprofit organizations, the attorney said.
Beyond that, the felony firearms offense that landed him in deportation proceedings in the case had been reduced to a class B misdemeanor.
Given all that, Anderson said he was "dumbfounded" that ICE agents would take his client back into custody.
When asked for comment on Friday, an ICE spokesman said KSL had not given him ample time to vet the request. An update will be published when the agency replies.
Anderson said it didn't occur to him that "he could get the bond lowered and he would still get arrested for a day or two."
Anderson said he was pleased his client's confinement was short lived and once again, the family will be together for the holidays. "So we were very happy how quickly they came back with that (decision on bond hearing)," he said.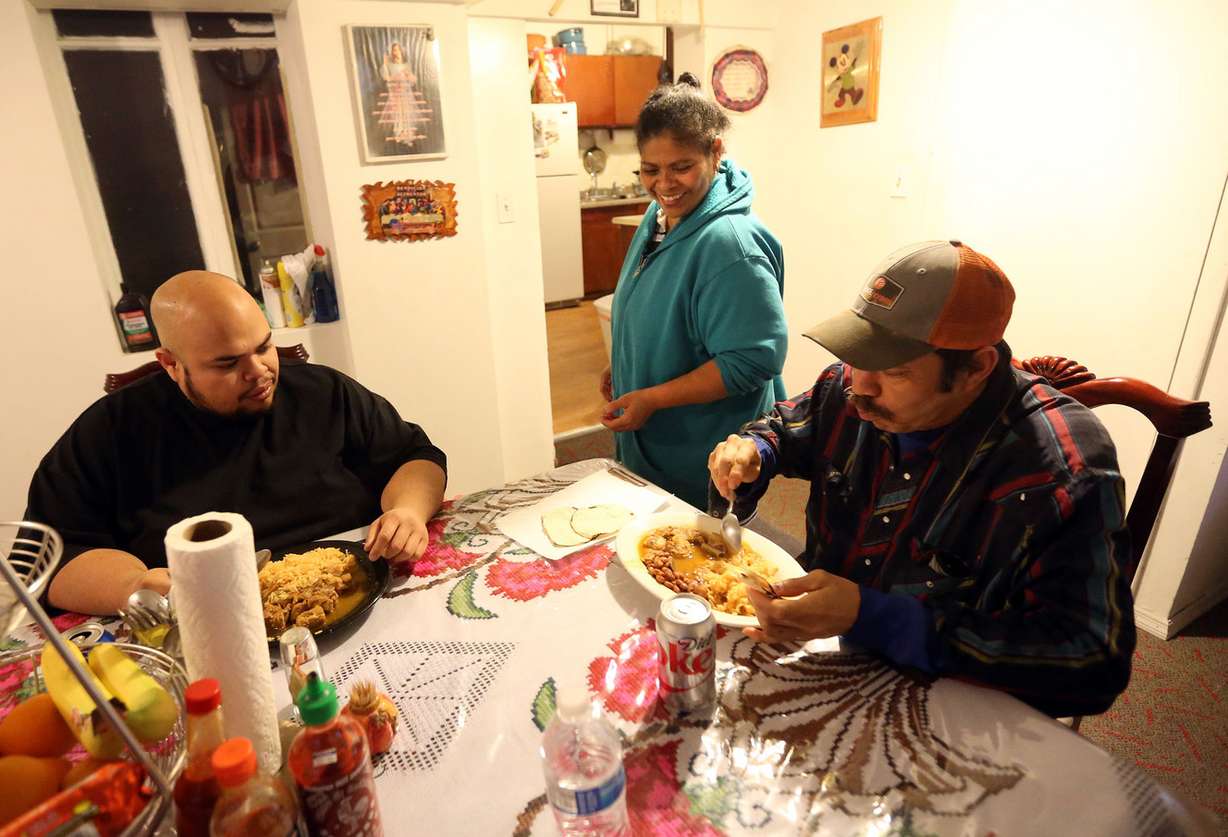 Chairez-Castrejon said he is grateful to be reunited with his family.
"I'm home for Christmas. I'm really, really happy because I was in jail on Dec. 7. I said farewell again to my family. Now I'm really happy. My attorney, he did a really good job," Chairez-Castrejon said.
It's not the end of the ordeal, Anderson said. The court will continue to review the case. Anderson hopes in the future to apply for cancellation of his client's removal.
If the judge agrees, it would be subject to appeal by government attorneys.
"If they don't appeal, that would be the end. At that point, he could apply for U.S. citizenship. With the case pending, he can't do that," he said.
×
Photos
Most recent Utah stories