Estimated read time: 5-6 minutes
This archived news story is available only for your personal, non-commercial use. Information in the story may be outdated or superseded by additional information. Reading or replaying the story in its archived form does not constitute a republication of the story.
SALT LAKE CITY — Utah Supreme Court justices are deciding if a Little Cottonwood Canyon property owner has the legal right to challenge a water-related decision by the state engineer, particularly if he is following state law.
If the court agrees Mark Haik has "standing" to bring his challenge to a specific change application, justices will go a step further to ask if the administration of water law in this instance complies with the legal requirement to act in good faith.
The question before the court Friday — when oral arguments were heard — is among multiple issues related to the Wasatch canyons, including their development, preservation of the watershed, their increasing popularity and the pressure that results.
The Haik case is just one more legal volley in an ongoing decades-old battle that pits property owners without access to water who are fighting what they say is the monopolistic and illegal power yielded by Salt Lake City, which holds a majority of water rights in multiple canyons and has a strict watershed protection ordinance.
"This is an issue that is applicable to everyone on the east side of Salt Lake City," attorney Paul Haik told the court. "It is an issue of tremendous significance," with potential to impact millions of tourists and a vast amount of residents, said Haik, the brother of Mark Haik.
The court took Haik's case under advisement, but even as that issue is weighed, lawmakers are poised to apply their own level of scrutiny this coming session to Utah water law and how it relates to Salt Lake City, including what's called "extraterritorial" jurisdiction and surplus water contracts.
Salt Lake City's use of surplus water contracts to supply water outside of its municipal boundaries — such as Alta and area ski resorts — led State Engineer Kent Jones to tell lawmakers this fall that temporary water contracts should not be used to support millions of dollars of permanent infrastructure
"It's troubling to me," he told the state water commission in October. "It is going to put us in a troubling situation. If they (the contracts) are for water going to permanent use, they need to be permanently committed."
The surplus water contracts can be revoked without reason with 30 days notice.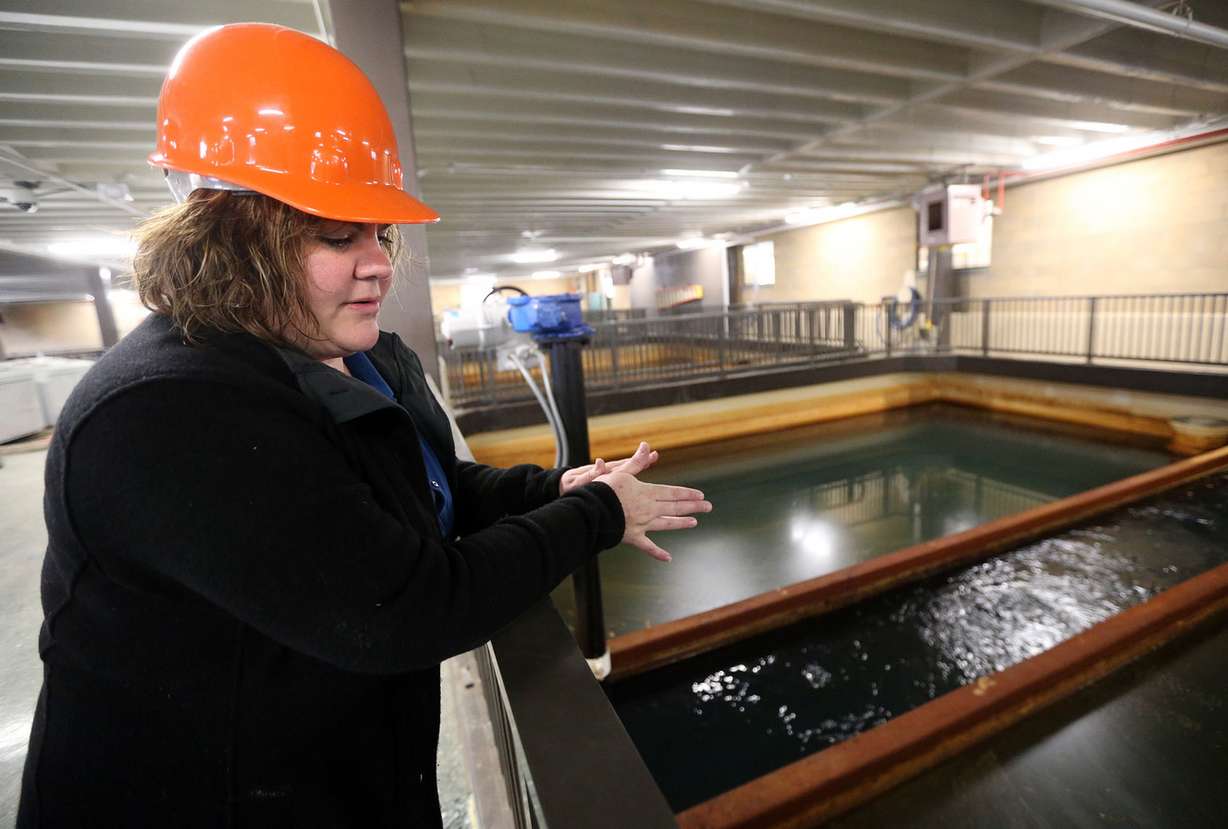 Lawmakers and rancher groups like the Utah Farm Bureau, too, question the state's grant of extraterritorial authority to cities of the first class, like Salt Lake City, to exercise a municipal veto on land uses "from ridgeline to ridgeline," on behalf of protecting watersheds.
Such control over land and water is critical to maintain and protect one of the most pristine but vulnerable supplies of water in the country, argues Laura Briefer, director of the Salt Lake Department of Public Utilities.
On a tour of the Big Cottonwood Canyon Water Treatment Plant earlier this week, Briefer noted that it takes just seven hours for a drop of water at the top of the canyon to make it to the facility. Within 24 hours, it's coming out of someone's tap in the city's service area.
"What we do in the watershed matters because of that fast time frame," she said.
In the coming months, the city will crack open its watershed management plan and spend a year instituting revisions designed to contemplate explosive population growth in the Salt Lake Valley and skyrocketing visitation in the canyons.
Loyal Clark, spokeswoman for the Uinta-Wasatch-Cache National Forest, said the canyons are already struggling under the weight of visitation that has increased 35 percent over the last three years.
Big and Little Cottonwood canyons see 3.5 million visitors each year and are part of a forest system that is among the top five in the nation for visitation — 10 million a year.
All this is happening in canyons where the Forest Service operates with little say when it comes to oversight of visitor amenities such as bathroom facilities, which the agency concedes are inadequate to meet demand and for which improvements depend on water supply agreements with Salt Lake City.
A University of Utah engineering study found that increasing visitation suggests a need to go from 14 existing toilets to 60 at Big Cottonwood Canyon. While the Forest Service, Salt Lake City and Salt Lake County embarked on a cooperative arrangement to make improvements to existing toilets, Clark said that project is on hold while more negotiations continue.
While the toilet situation at Big Cottonwood Canyon remains in limbo, problems are already starting to surface.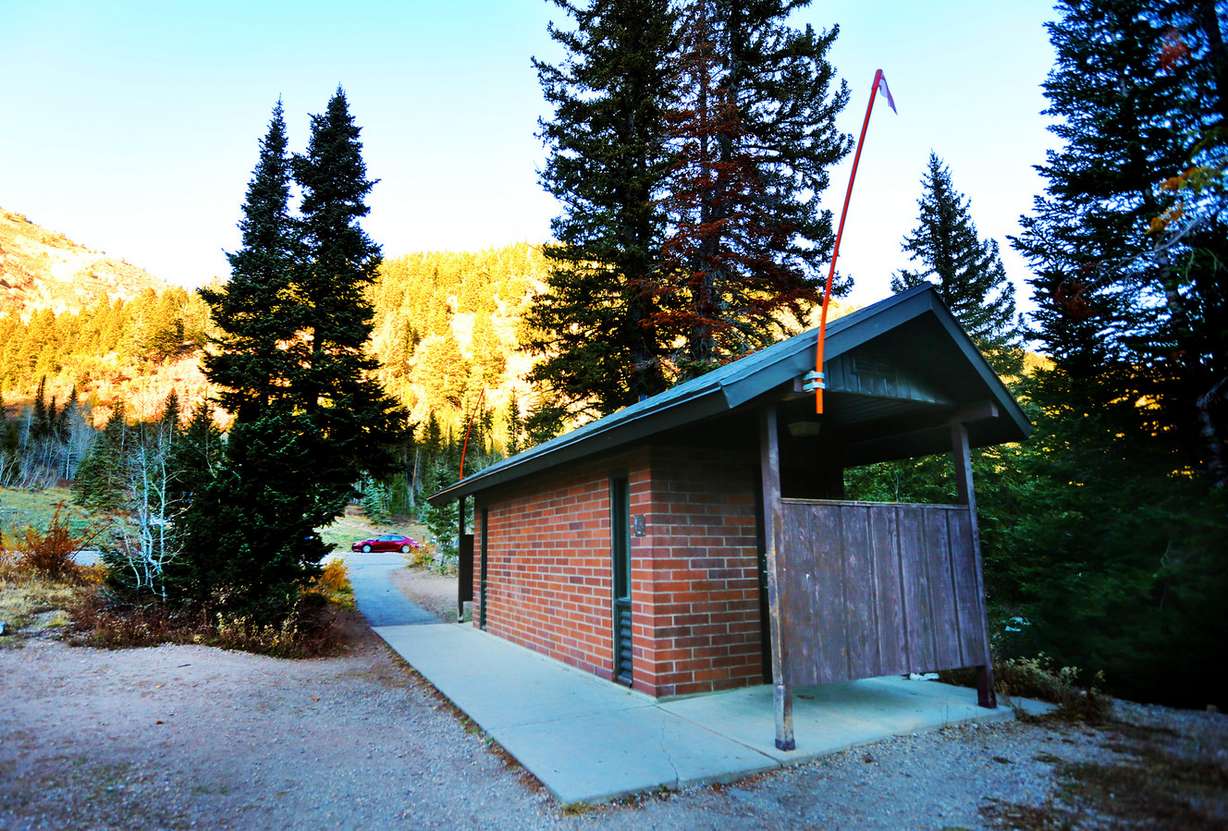 Briefer said testing shows some trace amount of E.colli in the creek at the top of the canyon, but her staff does not know if it is coming from wildlife, a domesticated animal such as a dog, or humans.
Volunteer groups like Save Our Canyons have placed waste bag stations at the top of trailheads and in other popular recreation destinations, but they say they are constantly running out.
Canyon homeowners associations argue that the city needs to work more cooperatively with the Forest Service for installation of flush toilets and potable water, but Briefer said it would be impossible to put toilets everywhere.
It is symptomatic of a constant tug of war over water.
Haik doesn't understand how supplying water to his four lots in Little Cottonwood Canyon would hurt the watershed any more than a possible expansion to Alta Ski Resort that would add a couple hundred units.
In the coming session, lawmakers will be asking that in a state like Utah, where land use and private property rights are so fiercely extolled, if protectionist water laws and policies put in play more than a century ago are still relevant.
"We have in fact discovered a problem in policy and law that may require legislation," Rep. Mike Noel, R-Kanab, said.
×
Photos
Most recent Utah stories