Estimated read time: 3-4 minutes
This archived news story is available only for your personal, non-commercial use. Information in the story may be outdated or superseded by additional information. Reading or replaying the story in its archived form does not constitute a republication of the story.
PROVO — When UTA's new bus rapid transit line opens in August 2018, BYU and Utah Valley University will give free annual transit passes to students, faculty and staff, as well as their spouses and dependents, for the next decade.
The universities each are spending about $1 million to buy a total of some 100,000 passes from the Utah Transit Authority at a discounted rate that will provide free access to the agency's buses, TRAX light rail and FrontRunner commuter trains.
Smog hung in the air as the collaboration between the universities and UTA was announced Thursday in the parking area of Brigham Young University's Lavell Edwards Stadium, near the intersection of University Parkway and University Avenue.
BYU President Kevin Worthen said the transit passes are also "a gift to the whole valley in many ways. Because it's not just about getting people from point A to point B, but about reducing traffic congestion, about improving the air quality."
Worthen said the passes will make it possible for more students to do without cars on campus by coordinating with a free shuttle program started in 2012 that now carries 8,500 riders daily.
The campuses will both be on the new bus rapid transit line, a 10.5-mile loop with 18 stops that is expected to replace thousands of car trips a day and cut the amount of pollutants that get trapped in the seasonal inversions that shroud the Wasatch Front.
UVU President Matt Holland said the passes will help address parking issues, the No. 1 concern of students attending the state's largest university by headcount.
"We want them more focused on education and academic issues than transportation and parking issues," Holland said.
Congestion will also be eased, he said, because roughly 4,000 students live within a half-mile of a bus rapid transit stop.
To help cover the cost of providing the passes, Holland said UVU will increase the cost of an annual parking pass on campus from $90 to $115 but will not raise current student fees.
BYU "may raise rates in the future, but that's not part of any current plan," said Steven Sandberg, the university's deputy general counsel.
Providing free transit passes was a priority for BYU, Sandberg said.
UTA President and CEO Jerry Benson said the $2 million price tag for the passes works out roughly to a per-ride cost of between $1 to $1.50, similar to the current systemwide average cost. An average full fare is $2.50.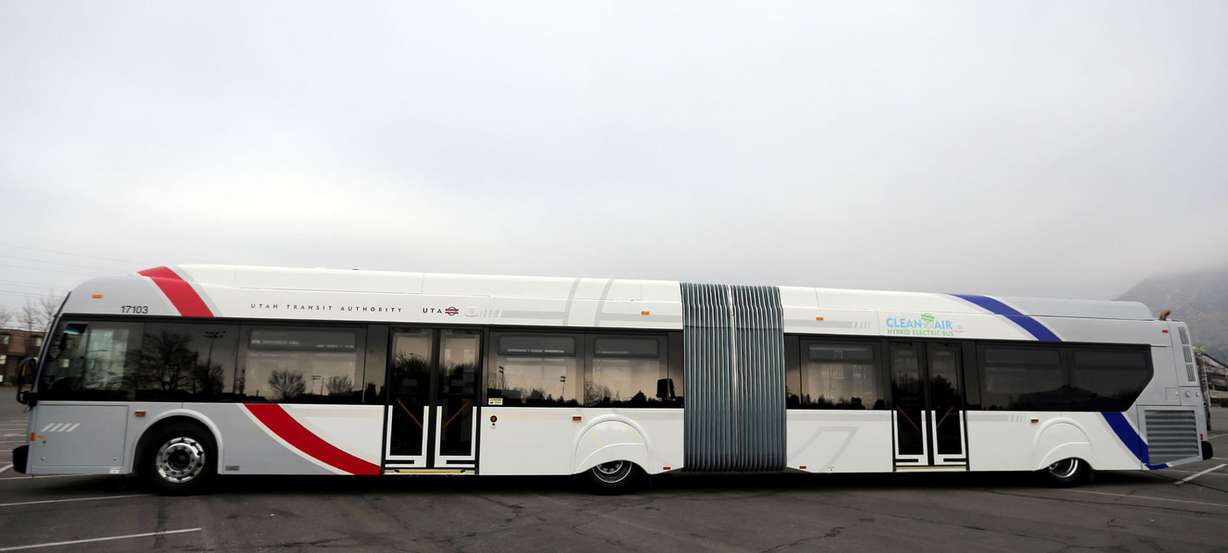 Benson said offering students free access now is "helping the next generation of workers become more familiar with public transit so they will continue using it for years to come after graduating."
It is also intended to boost ridership on the bus rapid transit line, expected to be about 10,000 people daily. The line currently under construction has been compared to light rail, utilizing some bus-only lanes and extra-long buses.
"Utah County is the fastest-growing in terms of population and job growth," Benson said. "This investment here is going to be a major milestone in getting people options other than automobiles."
×
Photos
Related stories
Most recent Utah stories