Estimated read time: 4-5 minutes
This archived news story is available only for your personal, non-commercial use. Information in the story may be outdated or superseded by additional information. Reading or replaying the story in its archived form does not constitute a republication of the story.
SALT LAKE CITY — Ten years ago in October, Army Sgt. Larry I. Rougle, 25, was killed while deployed in Afghanistan, changing his daughter's life forever.
Carmin Rougle was 3 years old when her father died, but she said it's still hard now, as a teenager, to see only her mom, Jackie, attend her choir and theater events.
"Sometimes I feel like I may not be enough," Jackie Rougle admitted. In response, Carmin wrapped her arms around her mother.
"You're always enough," Carmin replied as her mom hugged her in return.
The pain of losing a parent is eased, she continued, whenever her family comes to the Snowball Express.
Every Christmas season, American Airlines honors Gold Star spouses and children with a charter flight to the Dallas-Fort Worth area for an all-expense-paid holiday trip.
More than 1,600 kids and parents from across the country were picked up via 11 American Airline aircrafts and flown to the 12th annual event.
The five-day Snowball Express trip includes activities like a grand welcome from the Texas communities, a Walk of Gratitude, a night of fun at Medieval Times and a private concert by Academy Award-nominated actor Gary Sinise and the Lt. Dan Band.
"I honestly love the people at Snowball Express," Carmin said. "We all know what it's like to only have one parent show up at our functions, and knowing that the other one died serving our country."
She and her mother joined 10 Utah Gold Star families who boarded the Snowball Express on Saturday morning.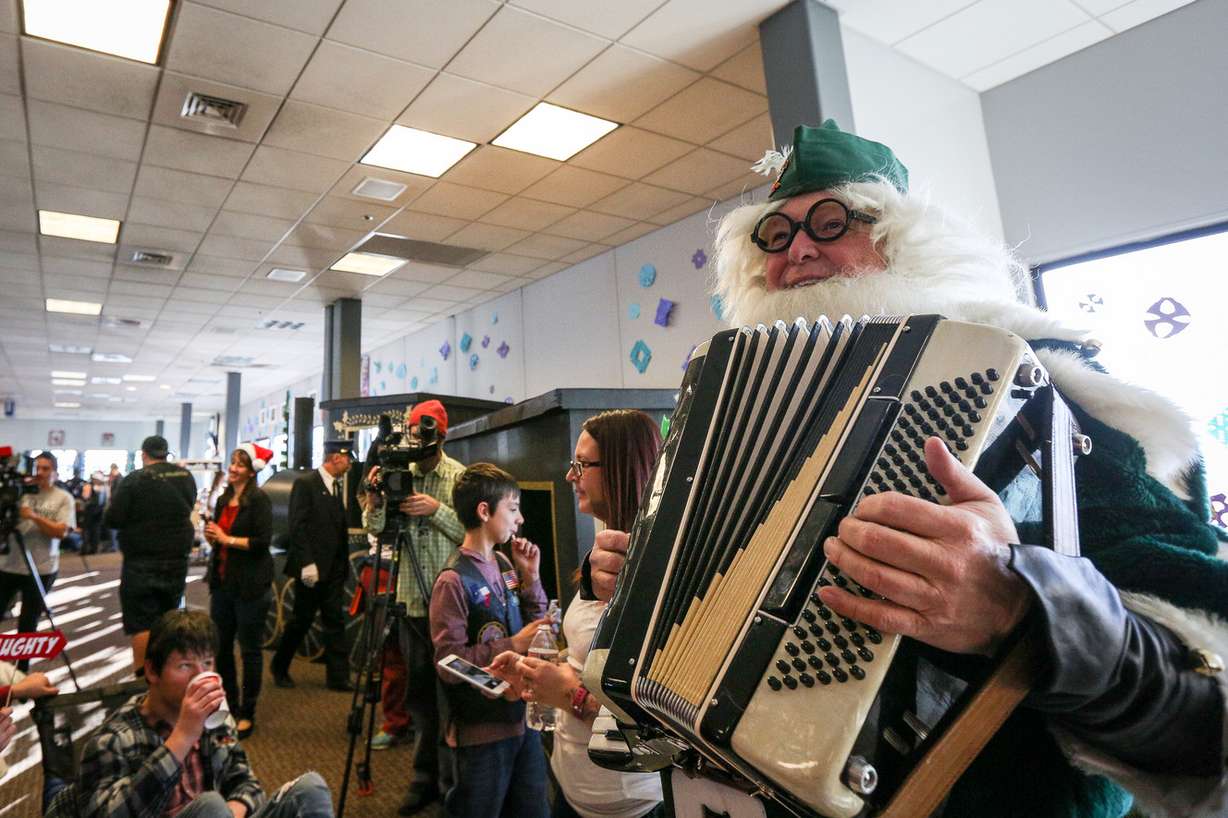 The flight began in Seattle, stopped in Salt Lake City and traveled to Colorado Springs, Colorado, before arriving in Fort Worth.
"It's a fun week of a bunch of love," Jackie Rougle said. "You get off the plane feeling the love from everybody and the support is amazing."
At the Salt Lake City International Airport, airline staff decorated the flight gate area with paper snowflakes, balloons, wooden Christmas trees and a wooden train prop.
Service members from all branches of the military were represented at the airport, along with members of the Patriot Guard Riders.
The airport staff also invited Santa and one of his elves to visit with the children before boarding the flight.
"It's a fun-filled trip for them, a healing experience and a way for them to connect and make friendships," said Erich Christensen, airport customer service manager.
This is the first year Emily Alley and her 9-year-old son, Johnny, joined the Snowball Express.
Her husband, 2nd Lt. John Alley, 26, died in an accident in May 2008 while training in the Air Force in Florida. The couple had only been married 10 months before he died.
"Most of the year, nobody knows anything about your grief," Emily Allen said. "Then you come here and you've got this huge support."
She added she was unsure about attending the event because she suffers from a panic disorder.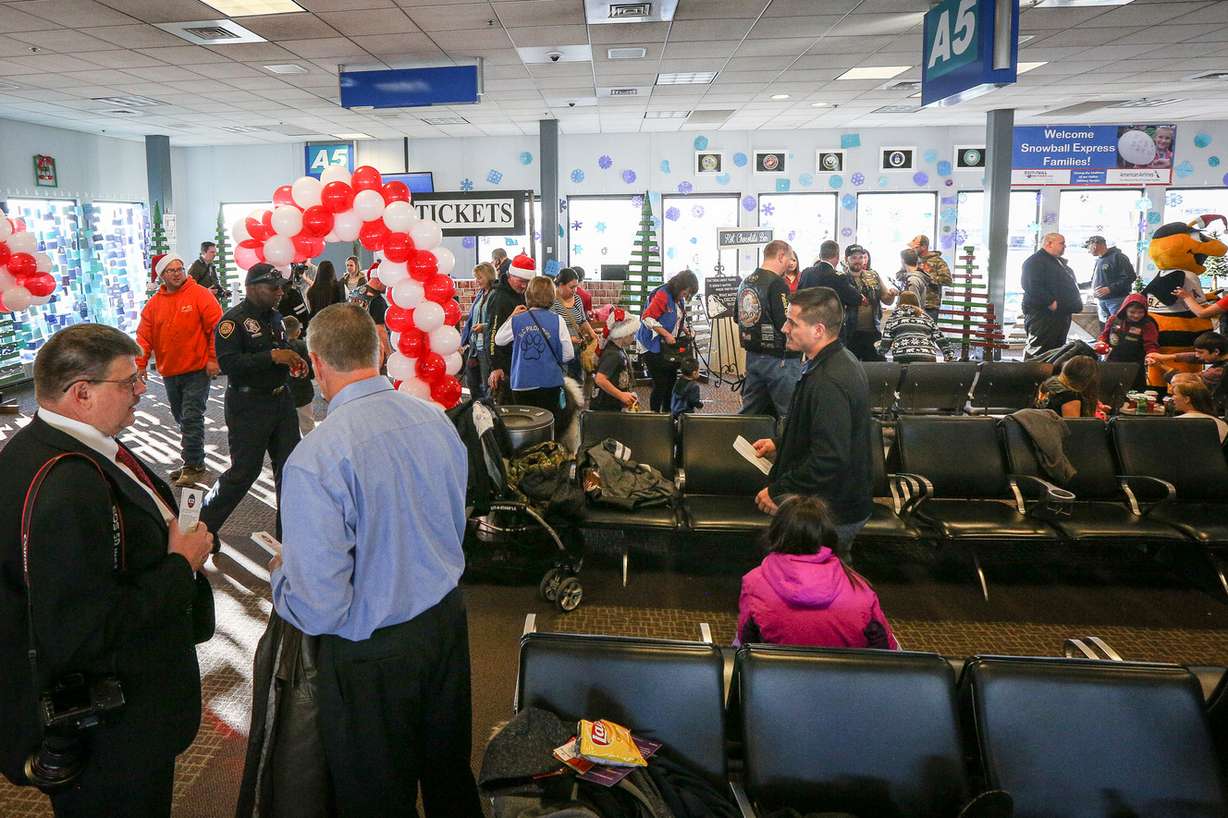 But as she and her son were boarding the flight, she spotted a familiar face: her former Millcreek Junior High band teacher, Chad King.
King was volunteering at the airport send-off as a train conductor, handing out imitation tickets to children boarding the Snowball Express.
When he saw Emily Allen, King immediately gave her a hug. They both wiped away tears and chatted briefly before Allen and her son boarded the plane.
"It was like I was to be here doing this for her," he said.
Michelle Simmons brought her four kids, ages 10 to 17, to the Snowball Express. Her husband, Sgt. Matthew Simmons, 28, served as a chaplain's assistant in the Army during deployment in Afghanistan.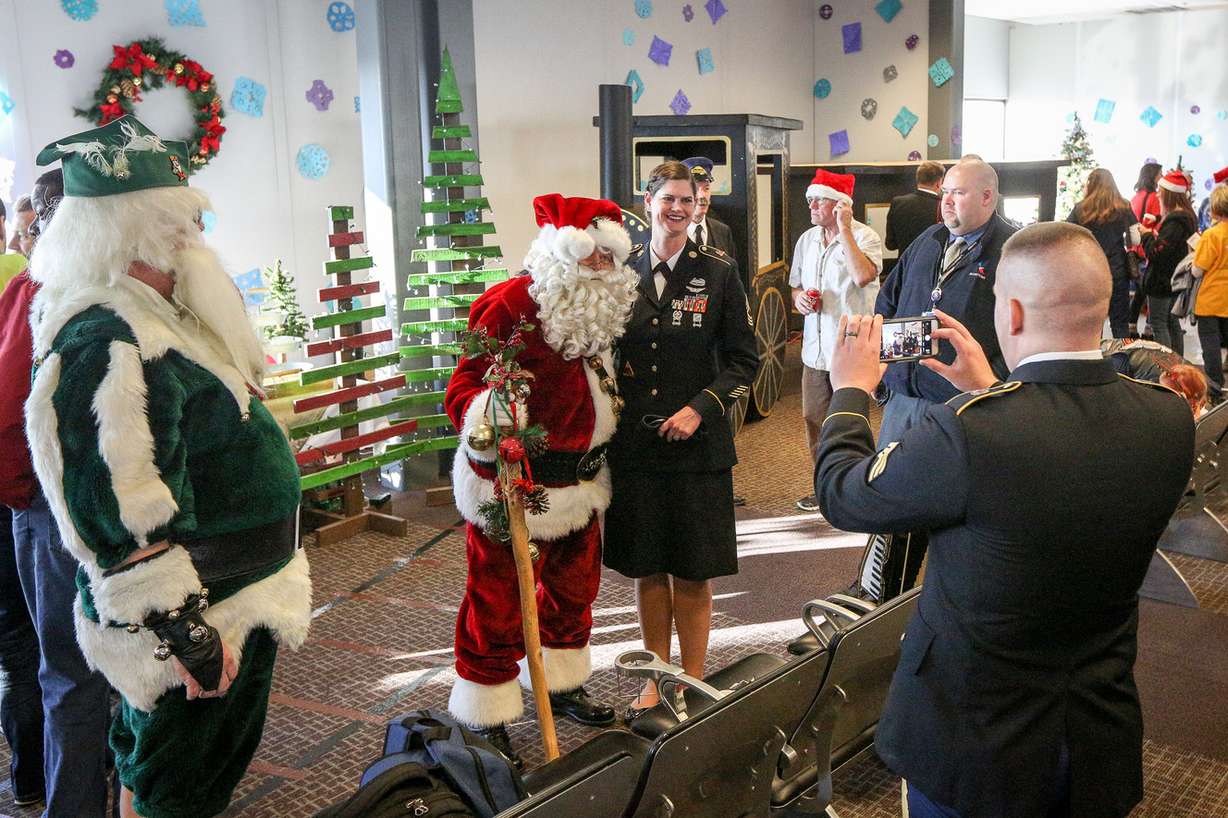 In December 2008, he died of a heart attack after returning home. Michelle Simmons was away finishing her basic training in the Army.
"When they're deployed, you're always on alert. You're always waiting for something bad to happen," she said. "When they're home, you don't expect anything to happen."
Her family has attended the Snowball Express for nearly seven years. The event is usually held around the anniversary of her husband's death.
"I just love being around other kids who know what I'm going through," said 17-year-old Ariana Simmons. "They know what I've gone through, what I've lost and I don't need to be shy around them."
×
Photos
Most recent Utah stories