Estimated read time: 3-4 minutes
This archived news story is available only for your personal, non-commercial use. Information in the story may be outdated or superseded by additional information. Reading or replaying the story in its archived form does not constitute a republication of the story.
SALT LAKE CITY — When doctors at Primary Children's Hospital called at 6:30 a.m. on Nov. 14, Angel and Sonia Martinez already had their bags packed.
The couple immediately left home and drove hours from Boise to the hospital in Salt Lake City, where doctors said they might have a liver for their son.
Less than 12 hours after the phone call, 2-year-old Remmy underwent surgery to receive a new liver.
"It's been a crazy ride," Angel Martinez said, adding the family hasn't returned home since Remmy's surgery.
The couple is staying at the Ronald McDonald House, 935 E. South Temple, but Angel Martinez said they often stay at the hospital to be closer to their son while he's recovering.
That's exactly why Primary Children's Hospital introduced a new Family Room in the intensive care unit, said hospital CEO Katy Welkie.
"There's a hurricane of emotions that run through a family during this time when they are staying in the intensive care unit," Welkie explained. "The families want to stay close to their kids."
The new Ronald McDonald Family Room gives parents a space to recuperate while allowing them to stay in the hospital with their kids, Welkie said at the ribbon-cutting event Wednesday.
The Family Room includes a kitchenette, restroom, shower and laundry areas, all on the second level of the hospital. The space also has four small rooms for sleeping overnight or taking naps.
"Unlike a general waiting room, we wanted to create a homelike, soft landing spot," said Carrie Romano, CEO of Ronald McDonald House Charities of the Intermountain Area.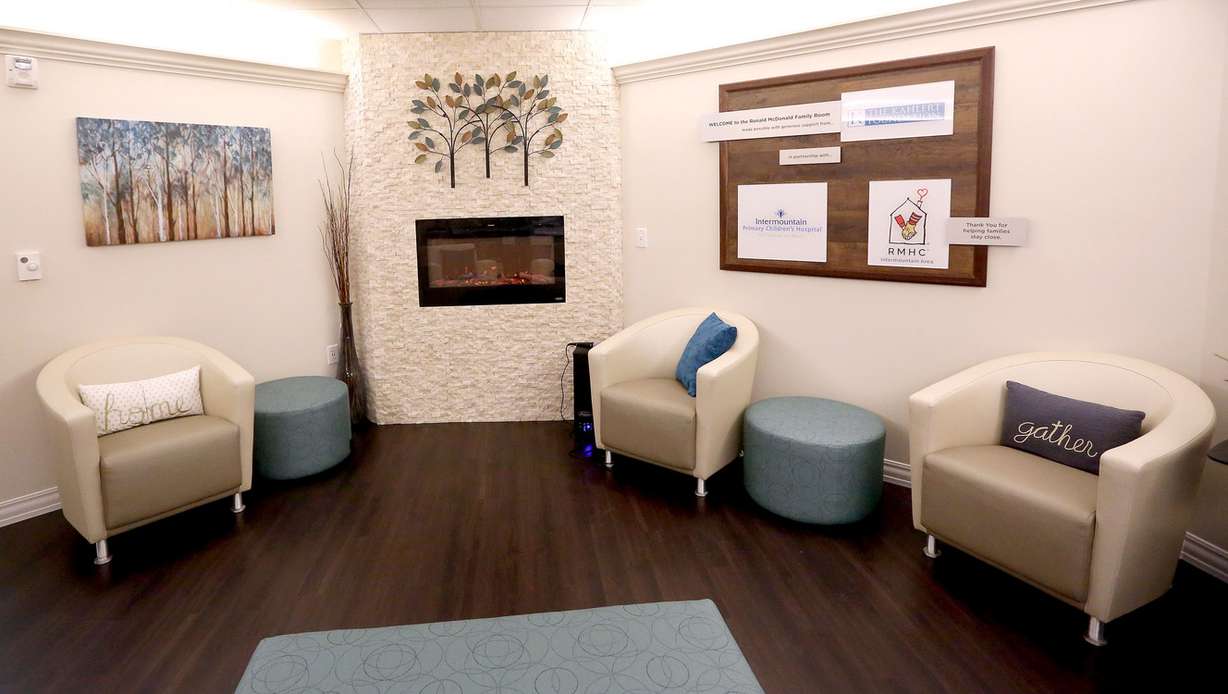 #FR_photo
The designers paid attention to every detail, she added, right down to the types of knobs used on the kitchenette cabinets. The blue colors and electric fireplace help make the room feel more "residential," Romano explained.
The 1,200-square-foot room is open 24/7 to parents with kids in the pediatric intensive care, cardiac intensive care and neuro trauma units.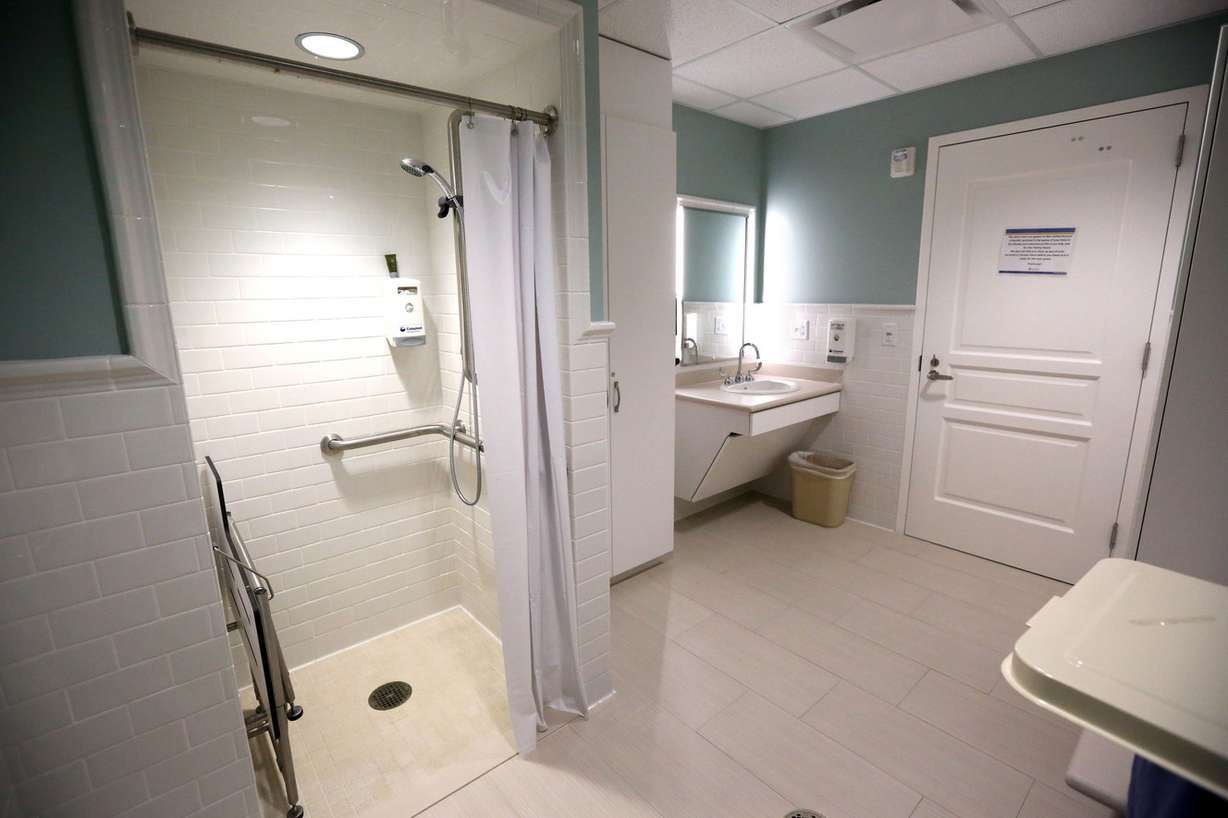 #Bathroom_photo
#Laundry_room_photo
"If this wasn't here," Angel Martinez said, glancing around the room, "my wife and I would probably be struggling, and my son probably wouldn't be doing as well as he is."
Angel Martinez said he and his wife have cried, prayed and celebrated in the Family Room, which has been open now for about a month.
It's the hospital staff who make the Family Room amazing, he said, "not just the building and the walls."
"It's the people that take time out of their lives to help families," he said.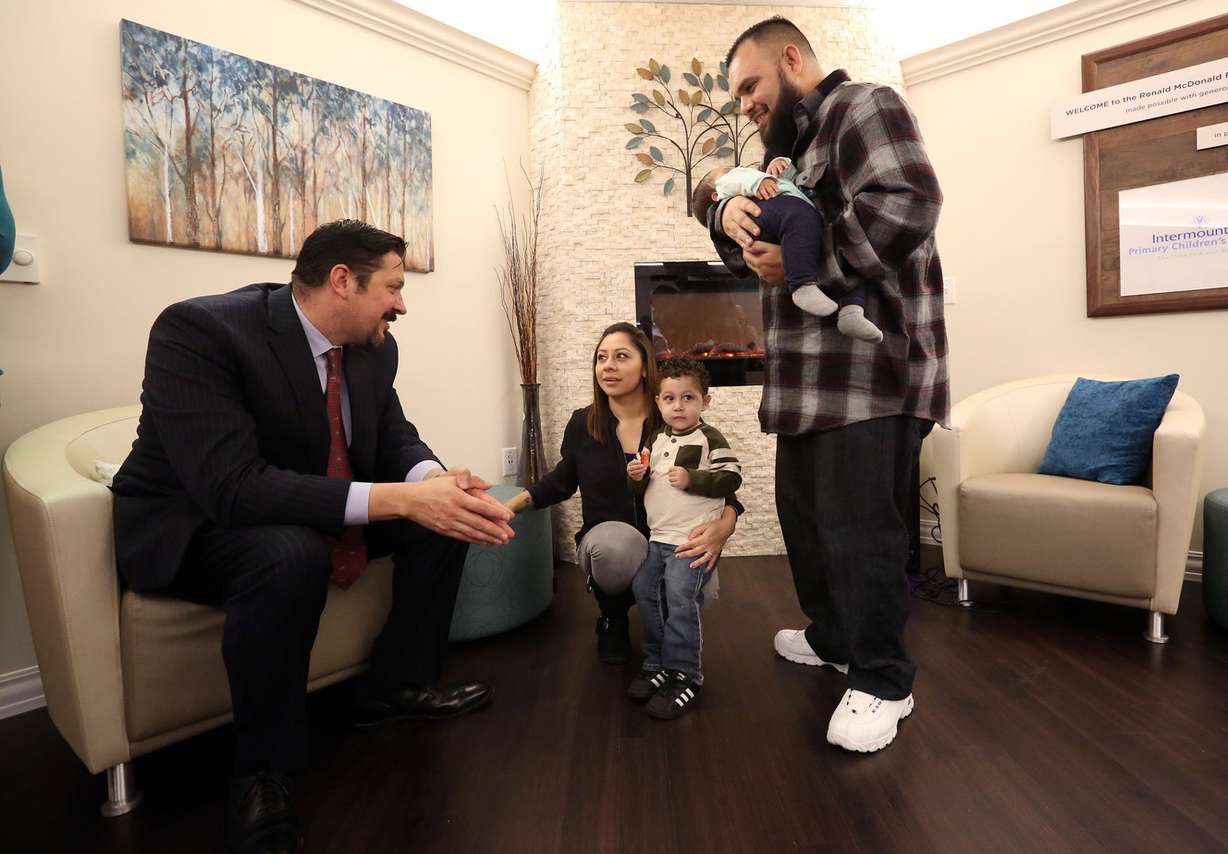 #Fam_doc_photo
This is the second Ronald McDonald Family Room completed at the hospital. Nearly 25,000 patient families have visited the third-level Family Room, which also provides laundry services, meals, showers and resting rooms.
"It definitely makes a difference in the recovery of the kids to have their parents at their best," said Dr. Manuel Rodriguez, a transplant surgeon involved in Remmy's surgery. "It's good to have a place where you can take a deep breath and find that peaceful moment to then go back and take care of your children."
×
Photos
Most recent Utah stories