Estimated read time: 4-5 minutes
This archived news story is available only for your personal, non-commercial use. Information in the story may be outdated or superseded by additional information. Reading or replaying the story in its archived form does not constitute a republication of the story.
CEDAR CITY — Two young sisters police say were held by a religious sect leader were found hungry, cold and alone in remote southwestern Utah late Monday, authorities reported.
Police arrested Samuel Warren Shaffer, 34, and spotted the sisters nearby after someone tipped off police that the man, who was named in an Amber Alert Monday afternoon, was walking alone in Lund, an unincorporated stretch of Escalante desert.
"This is a great example of the Amber Alert system working quickly to find missing children," said Iron County Sheriff's Lt. Del Schlosser. "Had we not located them tonight, most likely they would not have made it through the night."
The girls were reported found about 7 p.m. Monday, roughly four hours after the alert went out.
Detectives were planning to speak with Dinah Elizabeth Coltharp, 8, and Hattie Briella Coltharp, 4, upon their release from the hospital, though the girls had no obvious injuries, Schlosser said. Police also found Shaffer's own two daughters in a separate place.
Both sets of girls were within about five miles of what police described as a compound two miles west of Lund — a home made of shipping containers that Shaffer shared with two other adults unrelated to the children.
Earlier Monday, Shaffer was seen in the area with the sisters, along with his daughters, Lillie and Samantha Shaffer. He was not previously known to Iron County law enforcement, Schlosser said, aside from a missing-person report issued in 2009 after he went hiking and failed to return immediately.
The Coltharp girls — along with their two brothers, their father, John Coltharp, and grandparents Keith and Cathy Coltharp, all from Spring City, Sanpete County — disappeared in September.
John Coltharp was arrested Friday for investigation of kidnapping but refused to tell police where his children were, according to police.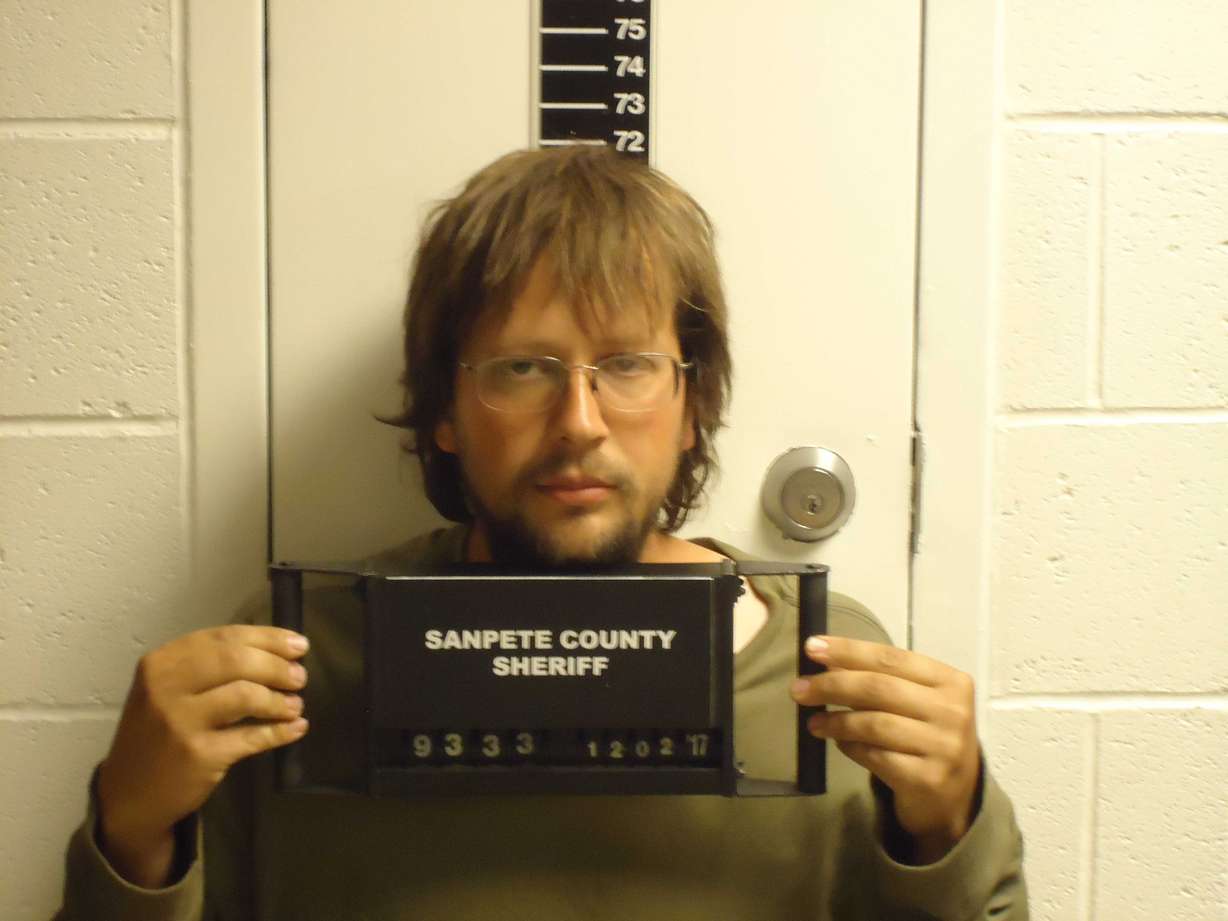 On Monday, Spring City Police Chief Clarke Christensen said Iron County sheriff's deputies found most of the missing people in a compound used by the group John Coltharp associates with.
"They raided the complex, or compound, recovered the two boys, the two grandparents, but the girls had been taken in the night," Christensen said Monday afternoon.
The boys, William, 7, and Seth, 6, were found in good condition, he said.
John Coltharp was an associate of Shaffer's, according to family members. The Coltharps moved from Highlands Ranch, Colorado, to Utah and then helped form a religious/survivalist cult, according to the Denver Post.
Micha Soble, Coltharp's ex-wife, moved to Provo with him in 2008. They were members of the LDS Church, but Soble told the Post that Coltharp was excommunicated for his extreme beliefs.
According to Utah court records, Soble filed for divorce on Sept. 29 after her husband and children went missing on Sept. 14. She requested a temporary restraining order and custody of all four of her children out of fear they would "suffer immediate and irreparable harm" if allowed to be with Coltharp.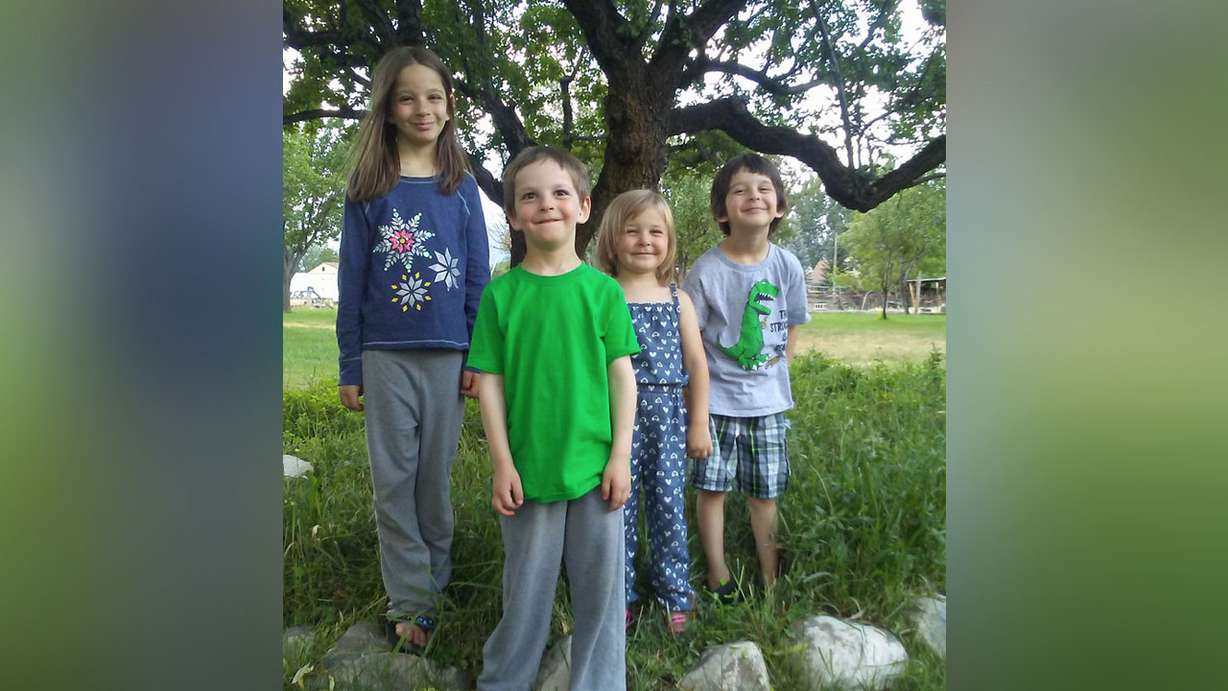 Specifically, Soble said her estranged husband was "a doomsday prepper who believes that the world will soon come to an end" and had fled to an unknown location with the children and his parents, according to court records.
"(John Coltharp) belongs to a religious group called The Knights of the Crystal Blade and is likely living in the Cedar City area with the sect's prophet, Samuel Warren Schaffer," she said in court records. "(John Coltharp) distrusts modern medicine, refusing to allow petitioner to use pain medication during childbirth.
"(John Coltharp) recently baptized the oldest child into the sect," court records say. "(He) holds unusual beliefs, teaches them to his children and associates with other believers."
The court, however, denied the restraining order, stating at the time: "These facts do not constitute irreparable harm."
Christensen, however, believed the girls were in danger because of statements previously made by Coltharp.
"The dad had made threats many times in the past that if anybody — police, (Division of Child and Family Services), or anybody — came to take the kids, he would kill them all," he said.
The chief noted that the religious group Coltharp associates with "has very like beliefs."
On Facebook Monday, after the boys were found, Coltharp's sister, Heather Coltharp Lee, posted: "I hope my brother rots in jail, which pains me so much to say because he is my little brother, and I love him. But his choices have destroyed so many lives."
Contributing: Brianna Bodily
×
Photos
Related links
Most recent Utah stories