Estimated read time: 4-5 minutes
This archived news story is available only for your personal, non-commercial use. Information in the story may be outdated or superseded by additional information. Reading or replaying the story in its archived form does not constitute a republication of the story.
SALT LAKE CITY — In a surprise move this week, the Salt Lake City Council voted to spend $4 million on a blighted motel on North Temple.
The decision Tuesday to buy the Overniter Motel at 1500 W. North Temple came out of the council's reluctance to OK a $4 million loan to Western Region Nonprofit Housing Corp., which planned to develop the property into a project for mixed incomes, but mostly affordable housing.
The motel has a troubled past, with "high crime rates, physical deterioration and code violations," according to a city memo on the proposal.
The motel's owners, Jae Ju Jun and Lib Bun Jun, were charged last year with manslaughter and aggravated abuse of a vulnerable adult after police found a 96-year-old woman, Jae Jun's mother, dead in a room at the motel.
Though city Redevelopment Agency officials believed they had found a good solution with the nonprofit developer, the City Council decided to take a different approach by having the city buy the property and then put it out to bid.
"The concerns I share focus primarily on the unknowns," Councilman Derek Kitchen said. "We don't know how many units. We don't know the affordable mix (ratio). … Those are some pretty big unanswered questions."
It's the city's first purchase using about $22 million set aside last year for affordable housing, meaning Salt Lake City will own the motel until it can find a buyer. The City Council, acting as the city's Redevelopment Agency board, also voted to require that no more than 50 percent of its units be affordable housing.
While it doesn't jeopardize the property's redevelopment, the council's move set back months of work between the city's "blue-ribbon commission" — a board of local investors, developers and city officials convened by Mayor Jackie Biskupski to provide solutions to the city's affordable housing crisis.
"You never know exactly how things are going to end up," said Melissa Jensen, director of the city's Division of Housing and Neighborhood Development.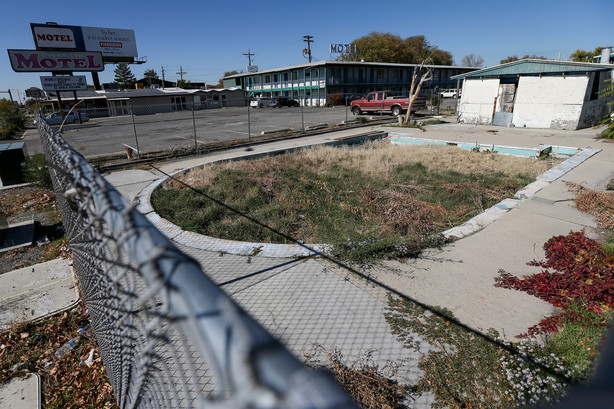 The commission and Jensen's team began working with the nonprofit developer earlier this year, hoping to complete the project in 2019, she said.
Now that the City Council has called for a competitive bid process, the project may not be done until perhaps 2021, Jensen said. She also said it's now uncertain how the project would be financed, noting that tax credit availability is limited.
"We're really back to square one on this project," said Biskupski's spokesman, Matthew Rojas.
But while Jensen and RDA Chief Operating Officer Danny Walz argued time was of the essence — with the city's goal to create 1,000 units of deeply affordable housing before the downtown homeless shelter shuts down in June 2019 — City Council members said they didn't believe the risk was worth the rush.
"The reality is we're not going to move 1,000 units before June of 2019," Councilwoman Erin Mendenhall said, calling the effort a "false rush" that needs to "take a back seat to good policy and good affordable housing development."
"This project can still happen, but I think the way we're going about it is not transparent," Mendenhall added.
Walz acknowledged "there is an element of risk," but the city "is being asked by the private developers to show they have a little bit of skin in this game."
"If we're going to talk about solving the affordable housing crisis … then at some point we also have to put our skin in the game and show the developers we're willing to be a partner," he said.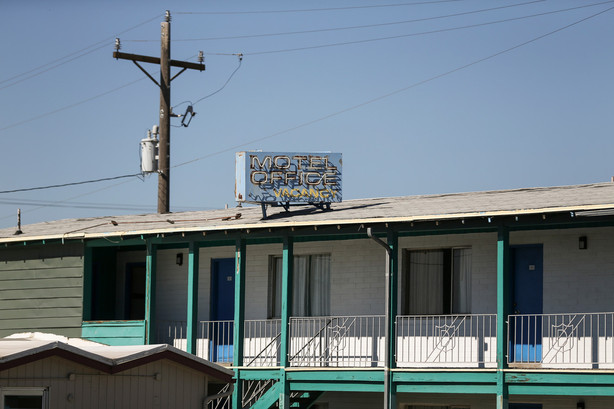 The discussion got tense when Councilman Stan Penfold bridled at Walz's comment that the city needed to put "skin in the game" by acting on good faith with the developer.
"Hold it. That is really an inappropriate accusation to this board," Penfold said. "We've been waiting for a recommendation (on how to spend the $22 million) from the administration for over a year now."
Rojas pointed out in an interview this week that the mayor's staff submitted the city's first housing plan in 16 years, and the council "has had that for almost a year now and are just now moving forward on that."
"The administration, first of all, has been working diligently on this," he said, adding that "it takes time to develop a new model" and the blue-ribbon commission was trying to think "out of the box" by partnering with Western Region Nonprofit Housing Corp.
But Penfold said the conversation was giving him "growing angst" because it reminded him of the same "language" surrounding the now-failed Plaza at State Street, 255 S. State, which resulted in foreclosure after engineering issues, lawsuits and developer debts.
Earlier this month, the city bid $4 million at a foreclosure auction to buy the property back and try again to turn it into an affordable housing development.
"This idea of just trusting that it's going to work out and the developer has good intentions, which I don't doubt, doesn't give me a lot of comfort," Penfold said.
×
Photos