Estimated read time: 2-3 minutes
This archived news story is available only for your personal, non-commercial use. Information in the story may be outdated or superseded by additional information. Reading or replaying the story in its archived form does not constitute a republication of the story.
PROVO — A BYU assistant professor visited Mexico City to study September's major earthquake there and how that information can be used along the Wasatch Front.
After spending time surveying earthquake damage in Mexico City, Kevin Franke said he realized that people along the Wasatch Front could learn from the quake's aftermath.
"Mexico City is in ancient lake bed and the Wasatch front is an ancient lake bed," Franke said.
The assistant professor of civil engineering was part of the Geotechnical Extreme Events Reconnaissance Association team who travelled to Mexico City last month. His group used drones to map out devastation and to measure the impact to infrastructure.
"We found the damage was localized to a specific place where the soil thickness was a certain thickness and the type of buildings, or the height of the buildings, were a certain story between four to eight stories," he said.
That find was significant because parts of Utah share similarities in soil, Franke said. His goal now is to study soil in certain areas along the Wasatch Front to further validate the comparisons.
"We'd do that to see if we can identify areas beforehand that we can say, 'OK, (these) might be areas we can be concerned about'," Franke said.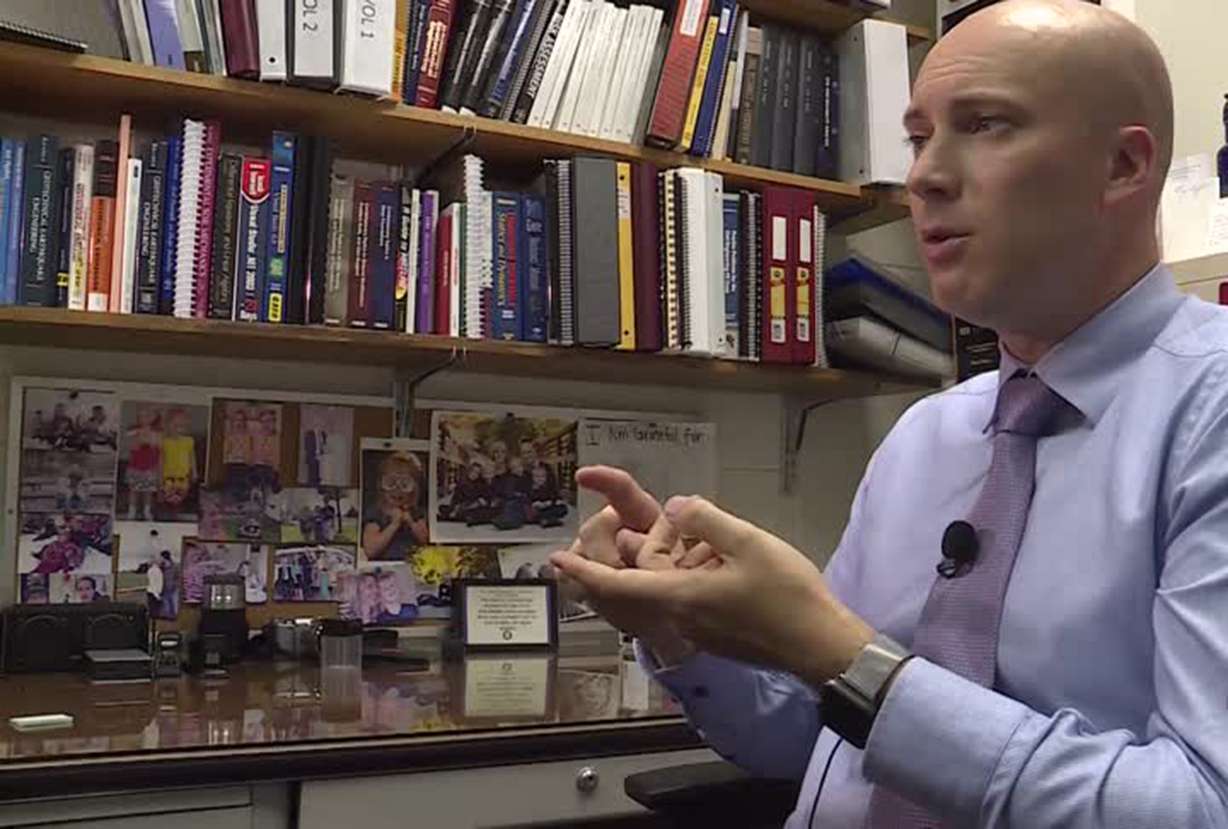 Officials said the 7.1 magnitude earthquake in Mexico City killed nearly 370 people and damaged about 40 structures.
Franke said it is inevitable that an earthquake will hit along the Wasatch Front. He believes studies like the one he conducted are important to help Utahns be prepared and possibly improve engineering codes and standards.
"We learn from earthquakes, and without earthquakes we are left in the dark," he said.
His team is now working on turning their drone shots from Mexico City into 3-D models available to the public. His team has also surveyed damage from earthquakes in Costa Rica, Chile, Japan and Italy since 2012. The 3-D models from those surveys can be found at the BYU PRISM website.
×
Photos
Related Stories