This archived news story is available only for your personal, non-commercial use. Information in the story may be outdated or superseded by additional information. Reading or replaying the story in its archived form does not constitute a republication of the story.
Political momentum for Barack Obama nationally includes Utah. The evidence of that is shown in two scheduled fundraisers for Democrats as the election season reaches a fever pitch.
Utah is still one of the reddest states in the U.S., but Democratic momentum is building here. The party is expecting a healthy fundraiser for Obama tonight, and Hillary Clinton is in town Saturday to keep the campaign cash flowing.
Obama's campaign already has more money than it can spend: $150 million-plus right now. Yet tonight, Utah Democrats will be hosting an Obama fundraiser in Salt Lake City.
The $50-to-$250-a-person event will feature Montana Sen. Jon Tester. The theme: "Democrats, Winning More in the West."
"That pendulum is swinging, and it's swinging fairly quickly. And it's nice to have Senator Jon Tester of Montana come in and say, 'This is the same thing we've seen in Montana,'" said Wayne Holland, chair of the Utah Democratic Party.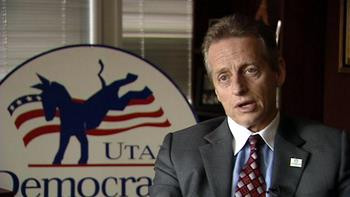 Utah Democrats feel the surge too. Party leaders are expecting to gain seats in the Legislature, just as Western states have elected more Democrat governors and U.S. senators.
Momentum is especially strong in Salt Lake County, where most of the $10,000 Obama signs have been delivered so far. Even so, no one is expecting Obama to top John McCain in Utah this year.
But there is a difference when it comes to momentum, even here. "What you have is an enthusiasm gap. There is a lot of enthusiasm for Democrats right now, and the Republican brand is having a little of a difficult time," explained Kirk Jowers, director of the Hinckley Institute of Politics.
Hillary Clinton is helping ride the Western Democrats wave too. She's planning a $50-a-person event in Salt Lake City Saturday. Every penny will go to the Utah Democratic Party.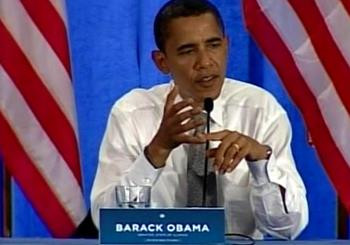 "Her giving her time to show support for Utah Democrats shows this is an exciting year for Democrats," said Clinton event organizer Donald Dunn.
Both the Obama event in Salt Lake City tonight and the Clinton event in West Valley City Saturday could raise tens of thousands of dollars for Democrats. It's money the Democrats say they can use and want to get while the momentum is strong.
E-mail: rpiatt@ksl.com
×
Related Links