Estimated read time: 3-4 minutes
This archived news story is available only for your personal, non-commercial use. Information in the story may be outdated or superseded by additional information. Reading or replaying the story in its archived form does not constitute a republication of the story.
SALT LAKE CITY — At Nibley Park School, an allocation of more than $44,000 from the Permanent State School Fund means students at the K-8 school have enhanced access to technology and the fine arts, said Principal Frances Battle.
"Trust lands funding really makes a difference to Nibley Park. Without that, this would not be possible," Battle said, pointing to a computer lab full of third-graders engaged in learning.
"We have funds to employ a paraprofessional who is here daily for our students. Every student in our school has an opportunity to receive services in technology, of course at various levels. We use it for informal and formal assessments that our teachers use. Teachers use them for research. Students use them for research. As we know, technology is the wave of the future."
Nibley Park is among hundreds of Utah schools that this year received a portion of a record $64.25 million in investment earnings from the $2.3 billion Permanent State School Fund.
This year's distribution was a 30 percent increase over the previous year, which State Treasurer David Damschen attributes to continued growth and investment of the fund and Utah voters approving a constitutional amendment in November 2016.
Amendment B changed distributions from the state school fund from "dividends and interest" to "earnings" and placed a protective 4 percent hard cap on the distributions.
"Every dollar we earn through prudent investment of the Permanent State School Fund is a dollar in school funding not paid by the Utah taxpayer, and this is the highest distribution in Utah history thanks to the voters' passage of Amendment B," Damschen said.
Trust lands are parcels of land held in trust to benefit 12 state institutions, primarily public schools. When Utah became a state, Congress granted parcels of land to the state and created permanent endowments to support these institutions.
David Ure, director of the Utah School and Institutional Trust Lands Administration, manages the state's 4.5 million acres of trust lands on behalf of the public education system and other institutions, and oversees uses of the land that include livestock grazing, timber harvesting, oil and natural gas extraction, mining, land sales and land development.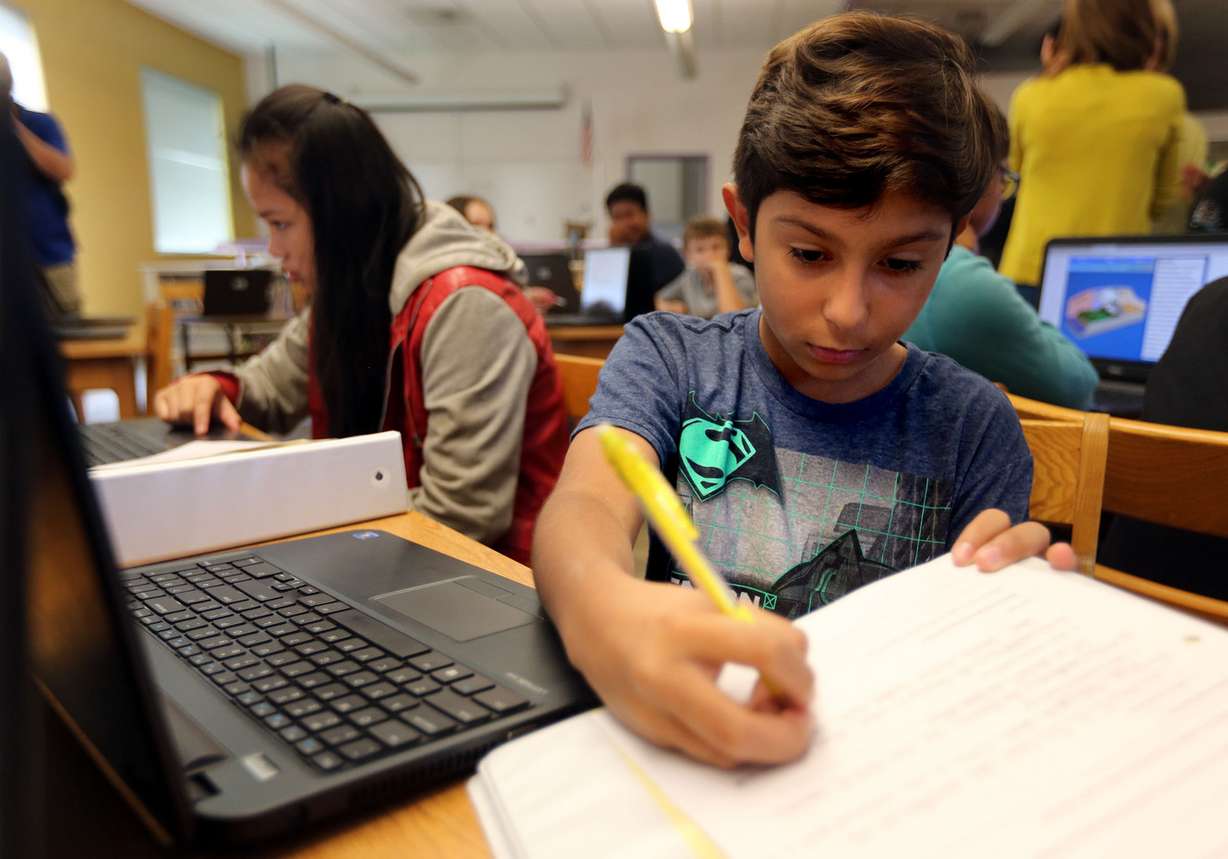 "Throughout the last 10 years, we've put $1.1 billion into the school trust fund," Ure said during a news conference at Nibley Park School, 2785 S. 800 East.
School community councils made up of parents, teachers and administrators determine students' greatest academic needs and devise a plan to meet specific goals. So-called trust land funds support the plans.
State Superintendent of Public Instruction Sydnee Dickson said the School LAND Trust program "brings millions of much-needed dollars to be used for classroom students. Schools develop these plans to improve student academic performance in targeted ways determined by local stakeholders."
In addition to technology, Battle said Nibley Park used the funds to support the school's fine arts education by hiring a music specialist.
On Wednesday, Kimberly Dean's seventh-grade science class was immersed in a technology-based lesson on mechanical and chemical processes that weather rocks.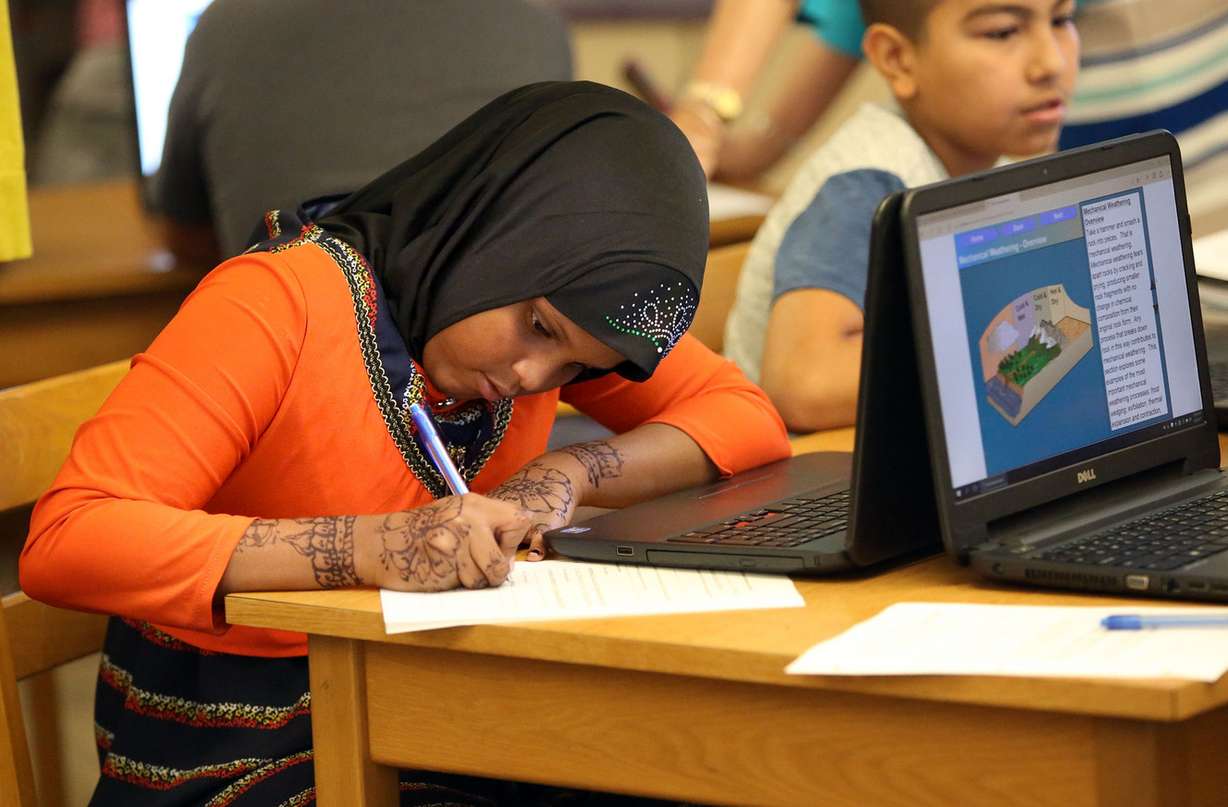 "Without it, I don't know how we would be able to do online lab simulations. Part of the new science standards that are being implemented this year are testing that the students can do simulated labs. Even though we do plenty of hands-on labs, they need to know how to navigate a computer version," Dean said.
Seventh-grader Jameson Uno said after learning about weathering online, he planned to visit a website and write a report on the topic for extra credit.
While Uno said he prefers to learn from books, the lesson on weathering particularly resonating with him because his college plans include "graduating as a geologist."
There may also be sufficient funds to help increase instructional time for English language learners at the school, if the school community council concurs, Battle said.
"Our (English language) learners, the numbers are increasing," she said.
×
Photos