Estimated read time: 2-3 minutes
This archived news story is available only for your personal, non-commercial use. Information in the story may be outdated or superseded by additional information. Reading or replaying the story in its archived form does not constitute a republication of the story.
If you've driven through the southeastern corner of Utah, you've probably heard the sounds of KZMU FM on your radio. The station, located in Moab, is an all-volunteer, public radio station. Things changed there in a big way last week, though you wouldn't have noticed by just turning your radio on.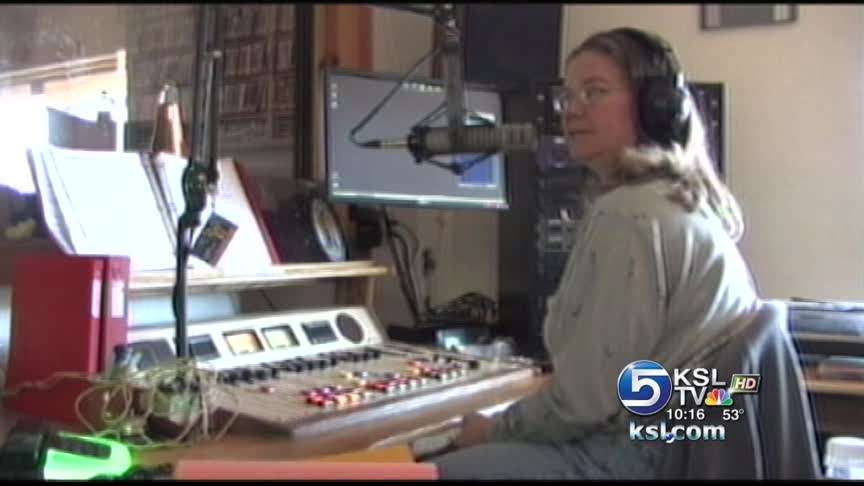 The station says it is now the world's first solar-powered radio station. One hundred percent of the electricity that the station uses comes from the sun, and as we all know, the sun shines a lot in Moab!
Last Wednesday, the studio announcers were counting down the minutes, and when the moment arrived, outside, on an electrical panel, there was a click, then a round of applause. And it was official: radio station KZMU, 106.7 FM was broadcasting using solar power. In fact, all of the electricity needs of the station comes from the sun, with help from several large photovoltaic panels next to the parking lot.
Kent Alcorn, owner of American Solar Power, said, "When the sun goes down, we use Rocky Mountain Power as sort of a great big battery, and use their battery. But when the sun comes back up, we generate so much with this that we sell enough back to them, to make up for the power we bought from them at night."
The net power bill is $0!
This solar project is a combined effort with Rocky Mountain Power providing a grant through its renewable energy program and American Solar Power installing the equipment.
Jeff Flanders, manager of KZMU-FM said, "And we obtained a $60,000 grant from Rocky Mountain Power last year, and it was up to us to raise the rest of the money. The total amount of the project is about $110,000."
With its year-round abundant sunshine and laid back, outdoor recreation image, going solar sort of fits the overall spirit there. And Moab city leaders hopes the trend continues city- and county-wide in the years ahead.
"My hope is that when folks understand that an organization like this can have solar power right on its own property to attend to its needs, that a lot of other people will be looking at the possibility of doing this," Alcorn said.
Dave Sakrison, Mayor of Moab, said, "You know, we're so progressive here, we think outside the box, and it works, works for all of us."
The radio station still needs to raise $50,000 to take care of the total equipment bill. A fund drive is already underway, so expect to hear the announcers requesting donations the next time you drive through the area.
E-mail: kmccord@ksl.com
×
Most recent Utah stories