Estimated read time: 2-3 minutes
This archived news story is available only for your personal, non-commercial use. Information in the story may be outdated or superseded by additional information. Reading or replaying the story in its archived form does not constitute a republication of the story.
The two children rescued from a home where police say there were subject to physical abuse and little food continue to recover today, and the community is reaching out to help them.
The children were rescued after the 9-year-old girl crawled out of bathroom window 12 feet above the ground, wearing nothing but her underwear. A neighbor saw her and called police. Officers found the girl's 6-year-old brother locked in another bathroom and near death.
Utah County sheriff's Lt. Mike Brower says the children's biological mother was located today and is talking to police.
"She is now in the state. I don't know where she was living, but I think when she heard, she came," said Brower. "We don't know anything yet about the biological dad."
Officials with Child and Family Services won't give updates on the children's conditions now that they are state custody but do acknowledge the process is under way to make sure they are in a safe and stable home.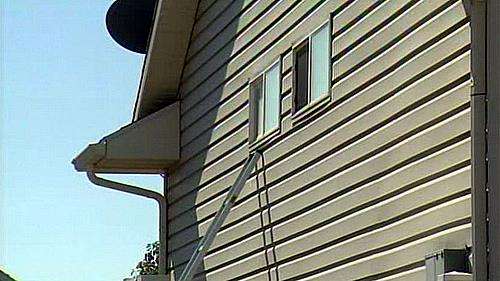 Mary Heath was the children's legal guardian after her sister lost custody. Now social workers are working to find the children a new home.
Liz Sollis, spokeswoman with the Department of Human Services, said, "We always try whenever we can to keep kids with family, and when that's not possible, we'll still try to find other kin to be with them. And then if that's not possible, then we'll find the most appropriate home for them."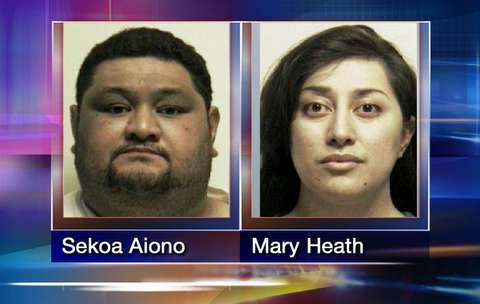 The extent of the children's suffering has brought an outpouring from people wanting to help.
We've received a number of e-mails from people wanting to know what they can do. Melissa writes, "My husband and I would love to help with clothes or anything we can do for these kids."
Heather says, "It just made me so sick to hear that story, and I had to know if there was some way I could help."
And this from Misty: "I read this story and cried. Somehow, I would like to help or at least have them know that there are many people, even strangers, that care about them and now everything is going to be better."
Child advocates say the children are now being cared for, but unfortunately, many abused children are in need of some help from the community.
"What they could do is they could take teddy bears to their local police department or sheriff's office. They could take them to the fire station. Obviously, first responders are who are often times the first to interact with these kids," Sollis said.
We checked in with the Utah County jail and both of the suspects in the abuse remain behind bars tonight. They will make their first court appearance next week.
E-mail: spenrod@ksl.com
(The Associated Press contributed to this report. Copyright 2008 by The Associated Press. All Rights Reserved.)
×
Related links
Most recent Utah stories