Estimated read time: 3-4 minutes
This archived news story is available only for your personal, non-commercial use. Information in the story may be outdated or superseded by additional information. Reading or replaying the story in its archived form does not constitute a republication of the story.
SALT LAKE CITY — Here are 10 stories you may have missed this weekend. As always, click on the headline to read the full story.
1. One dead in fire at West Jordan condominium complex
One person died in a fire at a condominium complex Sunday afternoon.
West Jordan fire officials confirmed a woman in her 60s died in the fire at 1300 Winchester St. (6400 South). The woman's identity had not been released as of Sunday night.
2. Looking back at the Crandall Canyon Mine collapse 10 years later
Sunday marked the 10-year anniversary of the Crandall Canyon Mine collapse, which led to a two-week saga regarding the lives of six miners who were trapped inside the mine.
3. 'An amazing son': Family of fallen Scout pays tribute on his 18th birthday
Douglas Jeffery Julian, who died Saturday of apparent altitude sickness while on a Boy Scout outing in the High Uintas, would have turned 18 on Sunday.
4. Body of missing West Bountiful man found
The body of a man who had been missing for nearly two weeks was found Saturday morning, Tooele police confirmed.
Officials were dispatched to an area near the Lakeside Mountains around 9:15 a.m. after a group reported finding the body of John Page, according to Tooele Police Lt. Ron Johnson.
5. Family pleads for fix as officials confirm 200 homes impacted by Sugar House flooding
A family severely impacted by thunderstorm-spawned flooding made their case to city leaders Friday that relief and a fix were needed.
Matt and Erin Davis, who live along 1900 East just south of where Wilmington Ave. intersects the street, said much of the water from their neighborhood essentially bottlenecked at the storm drain and flooded their house.
Sports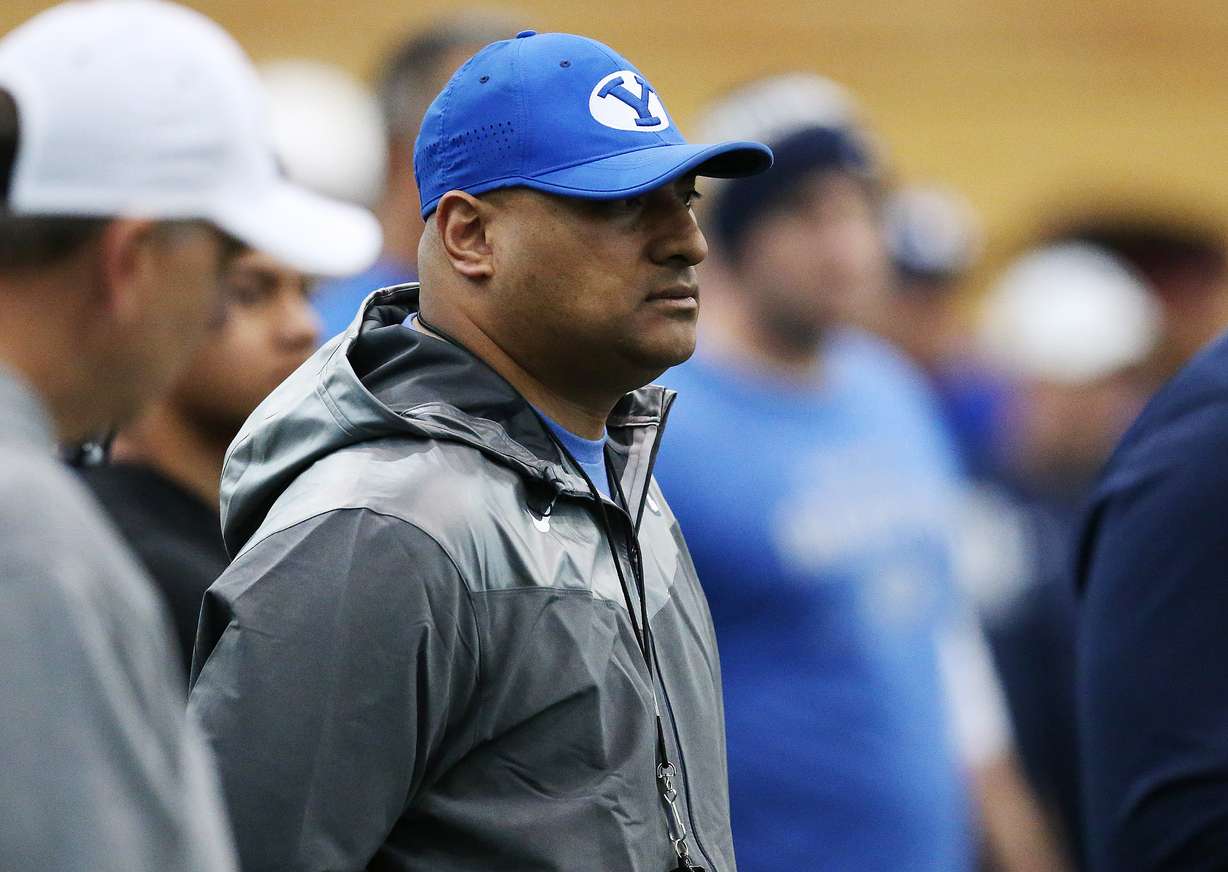 1. CFB Preview: BYU's 2017 season could be defined early
The BYU football season starts a week earlier than usual, with an Aug. 26 game against FCS foe Portland State in Provo.
But we won't wait long to find out how good this year's Cougar squad is.
2. Jazz announce shorter preseason schedule with international flavor
The Utah Jazz announced their preseason schedule, and well, it's a little bit different than what fans might be used to.
3. Utah football feels national 'respect' following preseason ranking
With four weeks until the season opener, the University of Utah football team is already earning national recognition.
4. 10-man Houston holds Real Salt Lake to 3rd-straight draw
The Dynamo (9-7-7) defense held firm for a 0-0 draw at Rio Tinto Stadium, forcing RSL to split the points for the third-consecutive match.
5. Canadian rider Rob Britton cruises to 2017 Tour of Utah title
The Canadian rider for Rally Cycling cruised to the overall title with a time of 22:48:03 Sunday, using a sixth-place finish in Sunday's finale across downtown Salt Lake City to clinch the 2017 Tour of Utah title.
×