Estimated read time: 2-3 minutes
This archived news story is available only for your personal, non-commercial use. Information in the story may be outdated or superseded by additional information. Reading or replaying the story in its archived form does not constitute a republication of the story.
Despite the recent drop in gas prices, a gallon of regular unleaded in Utah remains the fourth highest in the nation.
The average price for a gallon of unleaded regular gas in Kansas is $2.75. It's even cheaper in Oklahoma at $2.69. In Utah, we're paying an average of $3.42. That's the fourth highest price in the U.S. and the second highest outside of Hawaii and Alaska.
Drivers we spoke with today said they have saved maybe a few bucks, but not enough to really notice.
Ali Farknar, a professional driver, said, "I see a couple dollars, maybe $3 to $5, but not too much."
A few bucks is nice, but compared to what the rest of the nation is saving, it doesn't seem fair.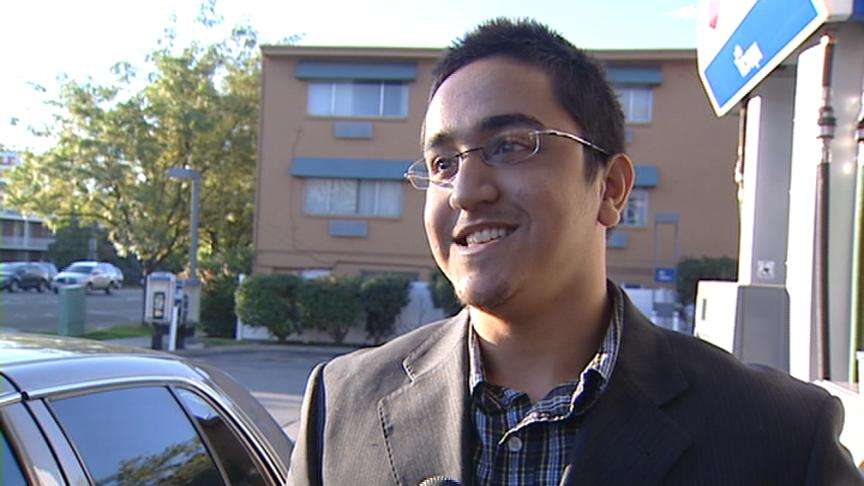 Ken Shaw was visiting Utah from Connecticut. He couldn't believe the prices Utahns are still paying. He said, "Where I'm from, it's down at least 20 to 30 cents a gallon. I don't know why it's so expensive here."
Rolayne Fairclough of AAA Utah said there are several reasons why petroleum prices are falling. "Factors pushing down the price of oil are the decreased demand for gasoline in the United States and Europe, the strengthening of the dollar as Europe deals with its own lending crisis and an unusual drop in trading of energy futures," she said.
The average price in Utah today was down 2 cents from yesterday, but despite the falling numbers, drivers said they were not falling fast enough.
Lisa D'elia said, "The last six months prices doubled. I'm paying twice as much as I was. And it keeps going down every day on the news, it's going down, down, down. But I think Utah is taking its time to get it down, and I would like to know why."
Local industry experts said part of the problem was two of the state's five refineries shut down operations temporarily in August.
Farknar said even a little bit of a drop in price helps. "We usually fill up twice a day if we work the whole day. So it does affect us, but hopefully it looks like it is going down, and that is important. That's good for us," he said.
And given the current economy, Farknar said he was just glad prices haven't gone back up. "Every cent it goes down, we always got to be happy; you know, we can't be greedy," he said.
It is hard to say why Utah is so far behind the national average right now, but experts say they expect gas prices to continue to fall nationwide, and that means eventually we will see it too.
E-mail: spark@ksl.com
E-mail: aadams@ksl.com
×
Related links
Most recent Utah stories