Estimated read time: 2-3 minutes
This archived news story is available only for your personal, non-commercial use. Information in the story may be outdated or superseded by additional information. Reading or replaying the story in its archived form does not constitute a republication of the story.
WEST VALLEY CITY — Theresa Eicher didn't study art composition in school, but on Saturday, it was more about what was in her heart than in her hands.
"I like it because it's so fun," Eicher said.
She and her children visited Maple Meadows Park in West Valley City on Saturday. Not to play, but to paint. Eicher and about a few dozen others were volunteering in the park.
"I want them out and about in the community and involved in things," Eicher said of her children.
With splashes of blue, orange, and yellow now on what used to be grey concrete, the volunteers were hoping to make the park a little more inviting than it was the day before.
"I have only been here a few times," Eicher said. "I think we'll come more because we're very proud of it. We're invested now."
That's exactly what West Valley leaders are hoping to hear from residents. The park is one of several across the city where volunteers are working hard to make it more vibrant.
"For a community, I think it just helps bring it together," said John Rock, a management analyst for West Valley's Office of the City Manager. "It kind of just brings them an identifying place."
Rock helped organize the event and said there are several more planned in the future.
"It's a nice family activity. It's a nice community activity to get out there with your neighbors and just do a project that enhances your neighborhood and enhances your local park," he said.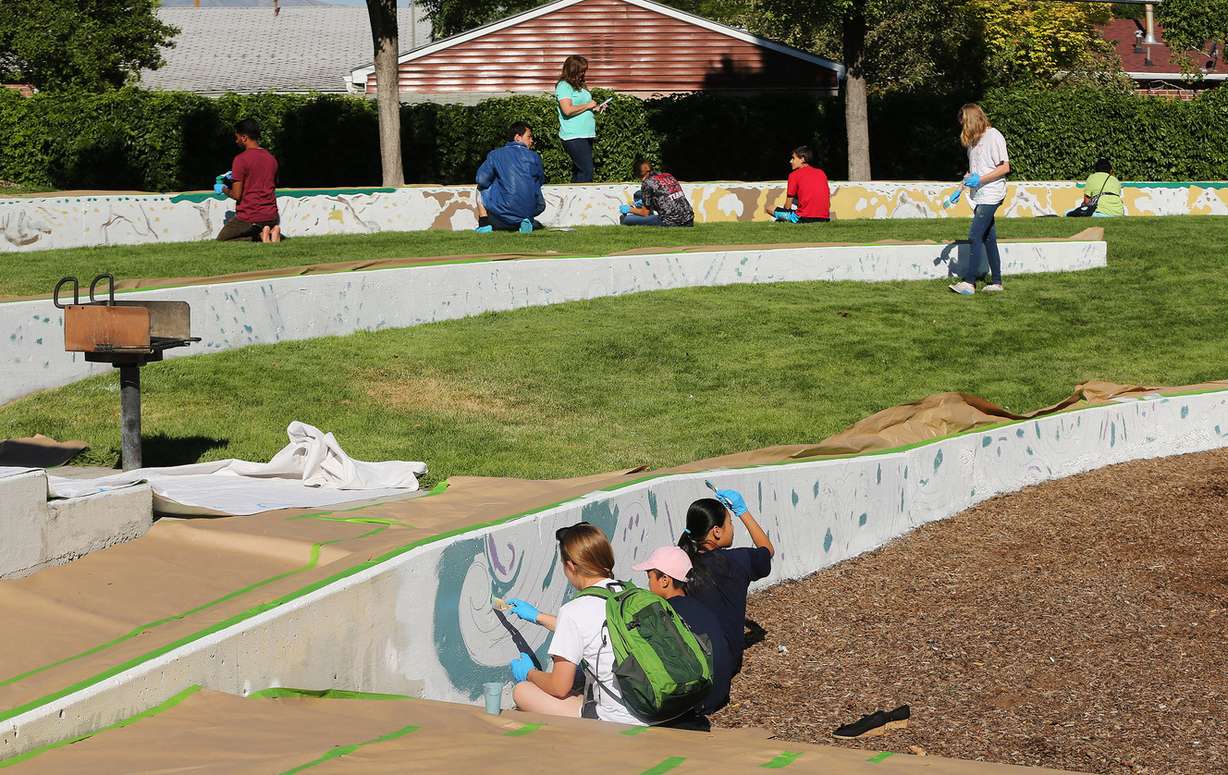 Eicher also feels it's refreshing to see something positive happening in her community. She knows West Valley City has a reputation, fair or not, and just wishes people would give it a chance.
"This is actually a really good place to live, it really is," she said. "I think sometimes it's painted in a really ugly picture, but it's really a great place."
It's always easier to let someone else do something. However, if everyone takes that approach, nothing will ever get done, she said.
"It takes everybody's involvement," Eicher said. "It's just the way it is. That's how we're going to make West Valley a wonderful place."
×
Photos
Most recent Utah stories