Estimated read time: 3-4 minutes
This archived news story is available only for your personal, non-commercial use. Information in the story may be outdated or superseded by additional information. Reading or replaying the story in its archived form does not constitute a republication of the story.
SALT LAKE CITY — If you've ever wanted to "let the Wookiee win" in a rousing game of hologram chess with Chewbacca and R2-D2, today might be your lucky day.
A team of electrical and computer engineers at the University of Utah has discovered a way to create full-color 2-D and 3-D holograms that are brighter, more realistic and can be viewed from wider angles than any hologram we've seen to date.
Led by electrical and computer engineering associate professor Rajesh Menon, the team believes the new technology could be used for everything from currency and identification badges to amusement rides and advertisements.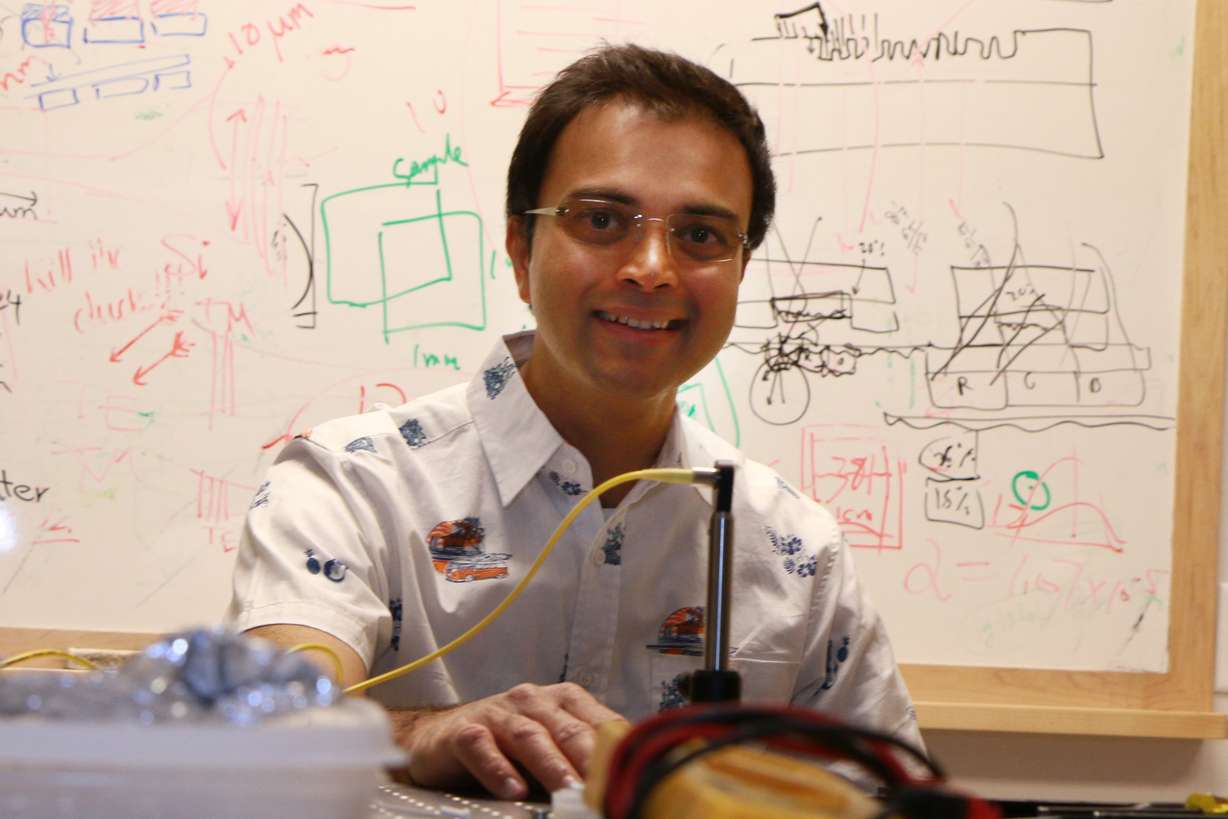 "You can have rich colors at high efficiency, with high brightness and at low cost. And you don't need fancy lasers and complicated optics," Menon said in a news release.
Typically, the projection of two- or three-dimensional images is inefficient because white light shines on an object, but the human eye only sees the reflected color that bounces back while the rest of the colors in the spectrum are absorbed. This means there is a lot of wasted light. For example, the human eye only sees as little as 5 percent of the total light emitted by an LCD projector.
Menon and his team, however, have discovered a way to reduce light waste by imitating the way wings of certain butterflies display their colors. Instead of reflecting only the colors the human eye can see and absorbing the rest, the wings redirect the white light so the eye sees the wavelengths of the colors at different locations. That way, none of the light is absorbed or wasted.
Using "sophisticated algorithms," the engineers mimic this by redirecting colors to different locations instead of absorbing the light, thereby creating much brighter holograms with full, natural colors. Current full-color holograms require lasers to be created or seen. Menon's holograms can be viewed with regular white light and from any angle without compromising the image's detail.
"Projecting an image before was very inefficient, and you needed a massive lamp," Menon said in the news release. "Here, you can do it with just a piece of plastic and a flashlight. It's much simpler and more efficient this way."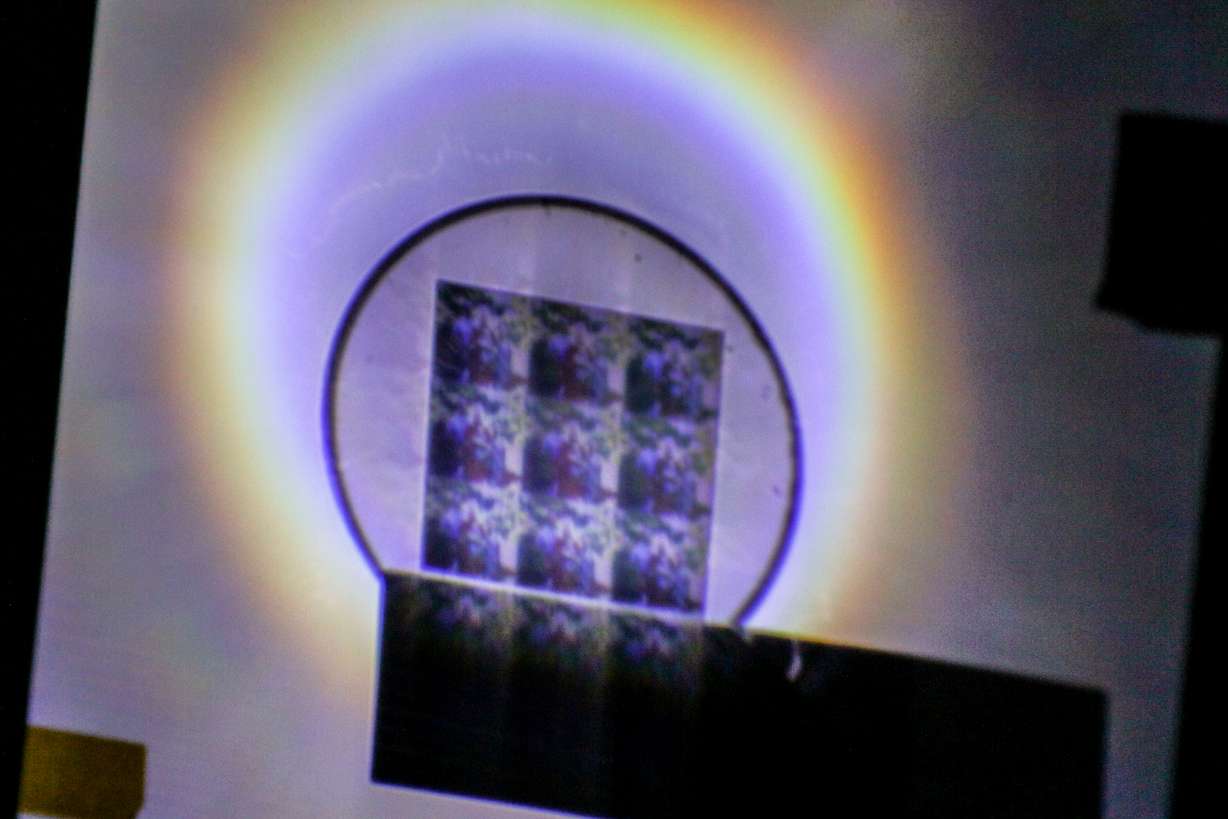 Menon's team has only produced 2-D images so far, but taking the next step to create full-color 3-D moving images shouldn't be too difficult, Menon said. The holograms could then be used in virtual reality, amusement park rides and may even make glasses-less 3-D movies possible. In fact, Menon believes moving 3-D video could be possible in as little as two years.
"Imagine going through a ride and you want a monster to jump out. This is a way to do that with much richer color, with higher efficiency and in a much more ubiquitous manner because it's so cheap," Menon said.
The tech may also be useful in security situations for badges, driver's licenses and security documents like passports. Consumers could even experience interactive advertising with 3-D billboards, holographic videos or kiosks.
Menon has since launched a company called PointSpectrum to continue to research and commercialize the tech's potential uses.
The group's findings were profiled in a paper published July 19 in Scientific Reports. Entitled "Full Color, Large Area, Transmissive Holograms Enabled by Multi-Level Diffractive Optics," the paper was co-authored by U. doctoral students Nabil Moham, Monjurul Meem and Xiaowen Wan.
Editor's note: The content of this article was taken from a press release sent out by The University of Utah. This is not information gathered by KSL.com reporters.
×
Most recent Utah stories