Estimated read time: 2-3 minutes
This archived news story is available only for your personal, non-commercial use. Information in the story may be outdated or superseded by additional information. Reading or replaying the story in its archived form does not constitute a republication of the story.
HERRIMAN — Blue ribbons lined 6000 West Saturday morning to honor a member of the Unified Police Department who gave its all.
Unified Police Department K-9 Dingo, a 7-year-old Belgian Malinois, was killed in the line of duty earlier this month while helping the U.S. Marshals Service take a fugitive into custody. The fugitive pulled out a gun and fired multiple shots as Dingo tried to grab hold of him, killing the K-9.
"He ensured once again that I would go home to my children, although this time without him," said UPD Sgt. Chad Reyes during the memorial service at Herriman High School.
Reyes was Dingo's handler and still isn't sure how to say goodbye.
"Dingo was so much more than just a dog to me," Reyes said. "He was my fishing buddy, my confidant, my constant companion, my ever loyal partner, and my protector."
In other words, Dingo was truly man's best friend.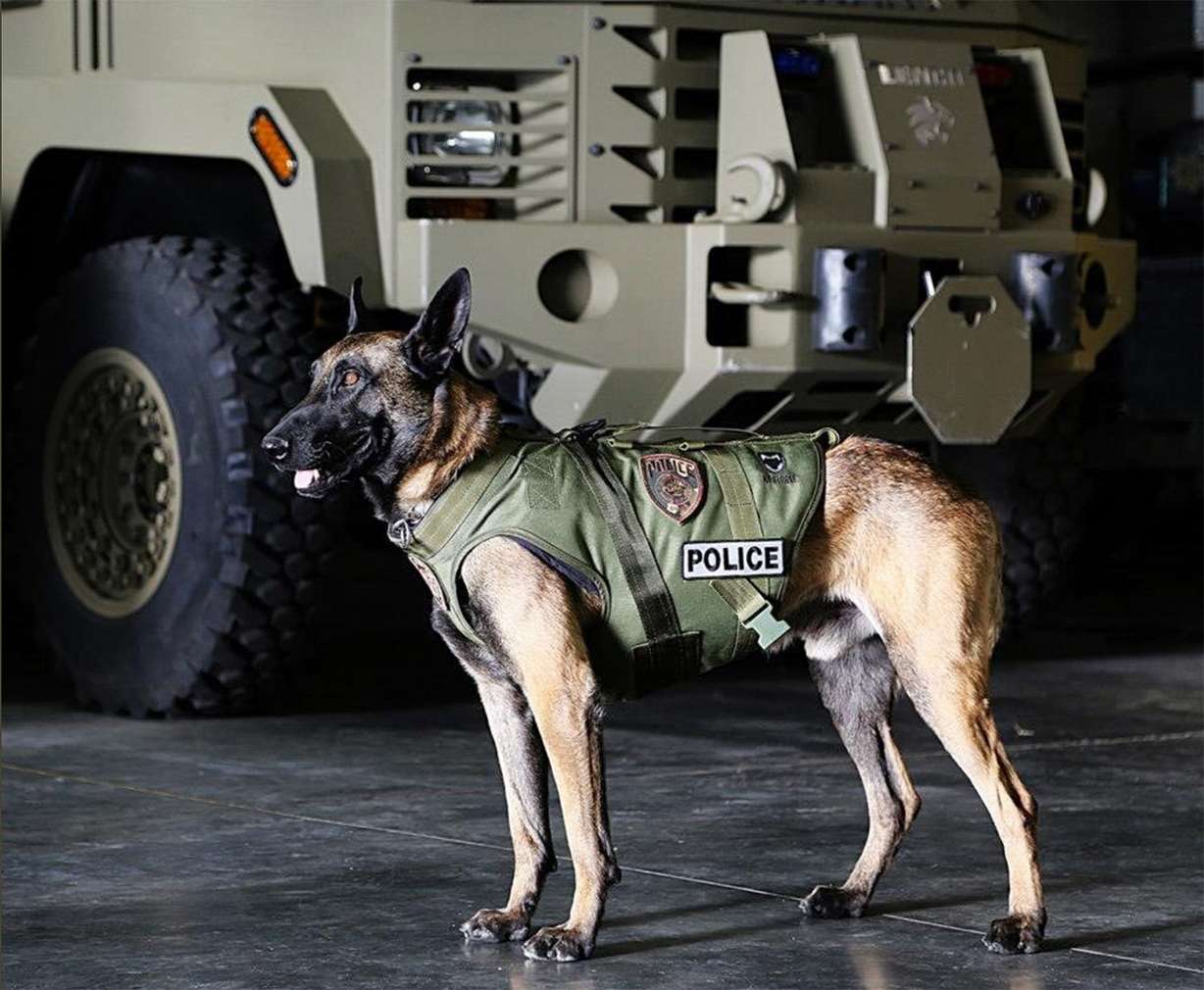 "There's no question in my mind that Dingo saved my life on two occasions, and the least I owe him is to help honor his memory and his ultimate sacrifice," Reyes said.
During a memorial ceremony Saturday, a video tribute of Dingo was played on a screen.
If Dingo barking didn't bring tears to everyone's eyes, the bagpipes and other police K-9s lined up outside howling as his casket was brought by certainly did.
"What these dogs do for us is amazing," said Salt Lake County Sheriff Jim Winder. "They are exempt from fear because they are simply told to go. So, in a way, the impact is kind of vicarious to a human being who is running his dog, and we should never, ever diminish that."
It's not diminished for Dingo, a dog honored with one last ride between flags and ribbons through Herriman for being so much more.
"You'll be sorely missed, but your tour here has ended," Reyes said, who was promoted to lieutenant by Sheriff Winder during the ceremony. "Go and play in the snow and rest in the sun. I've got the watch over brother and sister from here."
×
Photos
Related stories