Estimated read time: 2-3 minutes
This archived news story is available only for your personal, non-commercial use. Information in the story may be outdated or superseded by additional information. Reading or replaying the story in its archived form does not constitute a republication of the story.
Some Layton residents say enough is enough with all the burglaries happening in their neighborhood. But police say the crimes would go away if people would lock their doors.
One neighborhood has seen an increase in burglaries, and police detectives think they have surveillance video of the criminals. The video was taken at the Wal-Mart off 1300 South in Salt Lake City. It shows two women using gift cards to buy some items. Police say the cards were stolen from a house in Layton.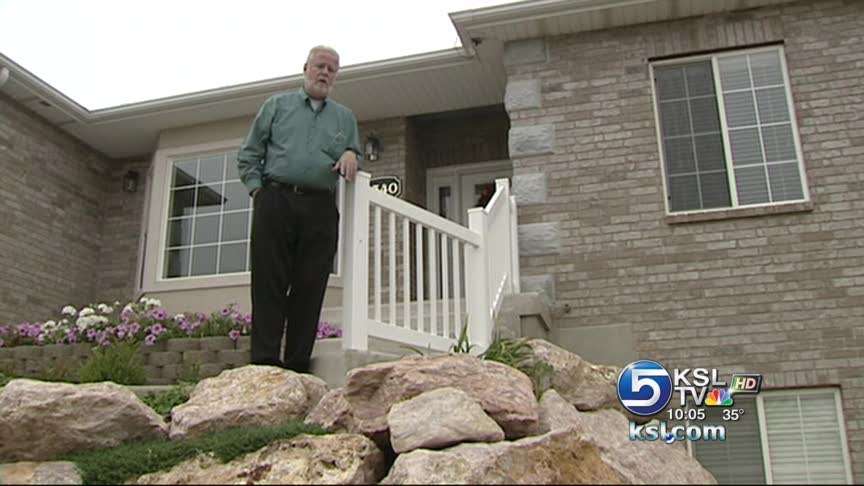 Residents in that neighborhood say there's a lot of this type of crime going on. One resident, Steve Morrow, said, "It's been a good neighborhood. It's been pretty quiet."
He knows he's fortunate to live in such a nice area of Layton. But lately, he's wondering how fortunate he really is. "Late at night, 12 o'clock, 4 o'clock in the morning, we've got stuff going on," he said.
He's talking about burglaries from cars, garages and homes. It's been happening so often, a Neighborhood Watch program was set up. "We're pretty tired of it, and we're to the point where we don't just want it to stop, we want them to be caught," he said.
In fact, Morrow said just last night somebody went through the neighborhood opening mailboxes, looking for something inside.
Lt. Quinn Moyes of the Layton Police Department said, "We've seen an increase in vehicle burglaries." He admits something is going on in the area of 1300 East and 500 North but also says most of it could be avoided if residents would lock their cars.
"Over 55 percent of our vehicle burglaries are vehicles that are unsecured," he said.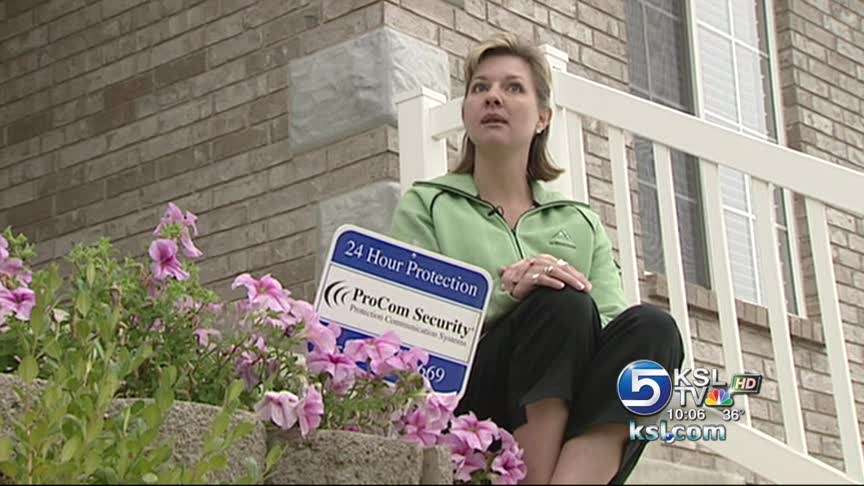 Lt. Moyes says it's almost too easy for the burglars. "We have people that leave windows down, they don't lock their doors, and they don't close the garage doors. They leave items that can easily be seen from the street," he explained.
Another resident, Lori Wilcox, said, "It's happening a lot."
She says it's more than just unlocked cars and garages. At a few homes, someone threw bricks through the windows. More than a dozen homes get egged weekly. And in her case, someone spray painted her house.
"It had vulgar messages on it, and it said, 'We'll be back,'" she said.
Detectives have video of two suspects they believe stole items and gift cards from one home and used it at a Salt Lake Wal-Mart. They left in a red car with a tan top. Detectives aren't sure if the two committed all the burglaries but would like to talk to them. So would neighbors.
"We're very vigilant. And for being a peaceful neighborhood, we're not understanding why we're being targeted," Wilcox said.
There is a $1,000 reward for information leading to a conviction of the burglars.
To view images from the surveillance video, click on the photo gallery on this page.
E-mail: acabrero@ksl.com
×
Photos
Most recent Utah stories