Estimated read time: 2-3 minutes
This archived news story is available only for your personal, non-commercial use. Information in the story may be outdated or superseded by additional information. Reading or replaying the story in its archived form does not constitute a republication of the story.
A towing company is defending its actions after towing dozens of cars last night. Most of the vehicles belonged to fans attending the Real Salt Lake soccer game.
Last night we told you that numerous cars were towed from a vacant lot near the stadium. The owners had to come up with $227 in cash to get their cars back. The towing company, Speedy Towing, wouldn't tell us how many cars it impounded last night, but it did have seven trucks towing cars out of the lot. By the end of the game, the lot was empty.
The towing company says the Real game is just a small part of a big problem in the vacant lot, which used to be a Lowe's store.
One car owner said, "You've got to be kidding me. Who do I need to talk to?" after learning last night his car was towed to an impound lot and he would have to pay $227 to get it back. Throughout the evening, cars parked in the private lot were towed away.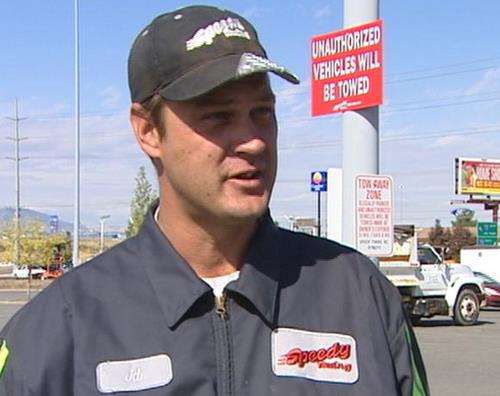 J.D. Cruser of Speedy Towing said, "Last night was really civil, so I will give that to the Real Salt Lake fans that did park here. The civility was kept and we didn't have yelling and arguing matches. We didn't have to involve the police down at the yards."
Late last night and today, owners went to the impound yard to pick up their vehicles. The price was $227, although the towing company says it lowered the after-hours fee for most, dropping the impound charge to $172.
The company has 25 signs on the property warning people not to park there, but it says many fans didn't care.
"A truck would come in and four or five more people would come in here and park while another car was getting lifted. We told people, Sandy City Police was telling people and you guys had people warning people. Some people heeded the warning and some people chose to take the risk and gamble," Cruser said.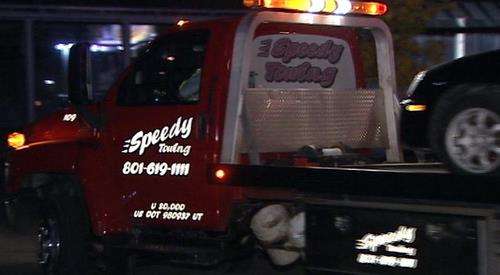 Speedy Towing says it was hired a month ago to keep the lot cleared after commuters were using it as a park-and-ride lot and vandalism was becoming rampant.
"We are just trying to keep the volume of traffic down here so the owner of the property can hopefully get it sold and get some business in here and generate some money for Sandy City," Cruser explained.
Real's next home game is a week from tomorrow, on Oct. 18. Fans will have to find somewhere other than the vacant lot to park if they want to drive their cars home after the game.
E-mail: spenrod@ksl.com
×
Related links
Most recent Utah stories