Estimated read time: 4-5 minutes
This archived news story is available only for your personal, non-commercial use. Information in the story may be outdated or superseded by additional information. Reading or replaying the story in its archived form does not constitute a republication of the story.
SALT LAKE CITY — As the large white tents begin to fill the huge downtown parking lot between North Temple and South Temple, and 200 West to 300 West, the finality of a decadeslong relationship comes into focus.
The 22-year run of Utah's largest biannual convention is coming to an end.
Earlier this year, organizers of the Outdoor Retailer Summer and Winter Markets said they would be leaving Utah because of philosophical differences with state policymakers regarding the use of public lands — taking with it millions of dollars in spending revenue.
Visit Salt Lake announced Wednesday that it had reached an agreement with Emerald Expositions, owners of the Outdoor Retailer Summer and Winter Markets, to grant Emerald's request for an early departure of its contract to host the twice-yearly trade shows through 2018 — meaning the July 2017 Outdoor Retailer Summer Market will be the final Outdoor Retailer show held in Salt Lake City.
The terms of the agreement were confidential, a release stated.
During the two-decade tenure of the show's presence in Utah, the city and the expo experienced significant growth that included two expansions of the Salt Palace Convention Center and increased Salt Lake City's profile as a trade show, and meeting and convention destination, the statement said.
Salt Lake County Mayor Ben McAdams expressed sadness about Outdoor Retailer's departure and reiterated how much public lands are valued within the local community as the foundation of recreation. He also pledged to continue promoting Utah as a welcoming place for future conferences.
"Our environmental record will serve us well as we promote the area to both new and repeat visitors and clients," McAdams said. "We will continue to emphasize the value of a vibrant convention and visitor presence to our economy."
Despite the decision to relocate, show organizers noted how supportive Salt Lake City has been to the outdoor industry throughout the years.
"Outdoor Retailer is grateful to Salt Lake, our host city, for the hospitality this community has shown us," said David Loechner, Emerald Expositions president and CEO. "We appreciate the collaboration over the years to produce the outdoor industry's most relevant and influential shows."
Related:
The announcement Thursday that Denver will be the new home for the nation's largest outdoor recreation trade show underscored an important aspect of modern business: Politics matter.
Outdoor Retailer confirmed it is decamping east to Colorado.
The change comes not because Denver has a bigger airport or extended a financial incentive. Organizers who made the announcement were frank that the reason they chose to move from Salt Lake City to Denver, starting in 2018, was because Colorado is more "progressive" and has a better "culture" for the industry.
Show organizers said in February that they were leaving Utah for a new long-term home because of Republican state leaders' opposition to the new Bears Ears National Monument and other public lands policies.
"We chose Denver because of Colorado's long-term commitment to protecting and nurturing public lands," said Marisa Nicholson, director of the Outdoor Retailer trade show.
The show had considered leaving Utah in the past over philosophical differences. It finally did after Gov. Gary Herbert signed a resolution calling on federal officials to rescind the monument that former President Barack Obama designated on 1.3 million acres of land in southeastern Utah considered sacred to Native American tribes.
The show was under contract to host two shows in 2018 in Utah, but organizers had already said they were considering other options for next year. The organization's biannual events attracted an estimated $45 million in annual direct spending to Utah.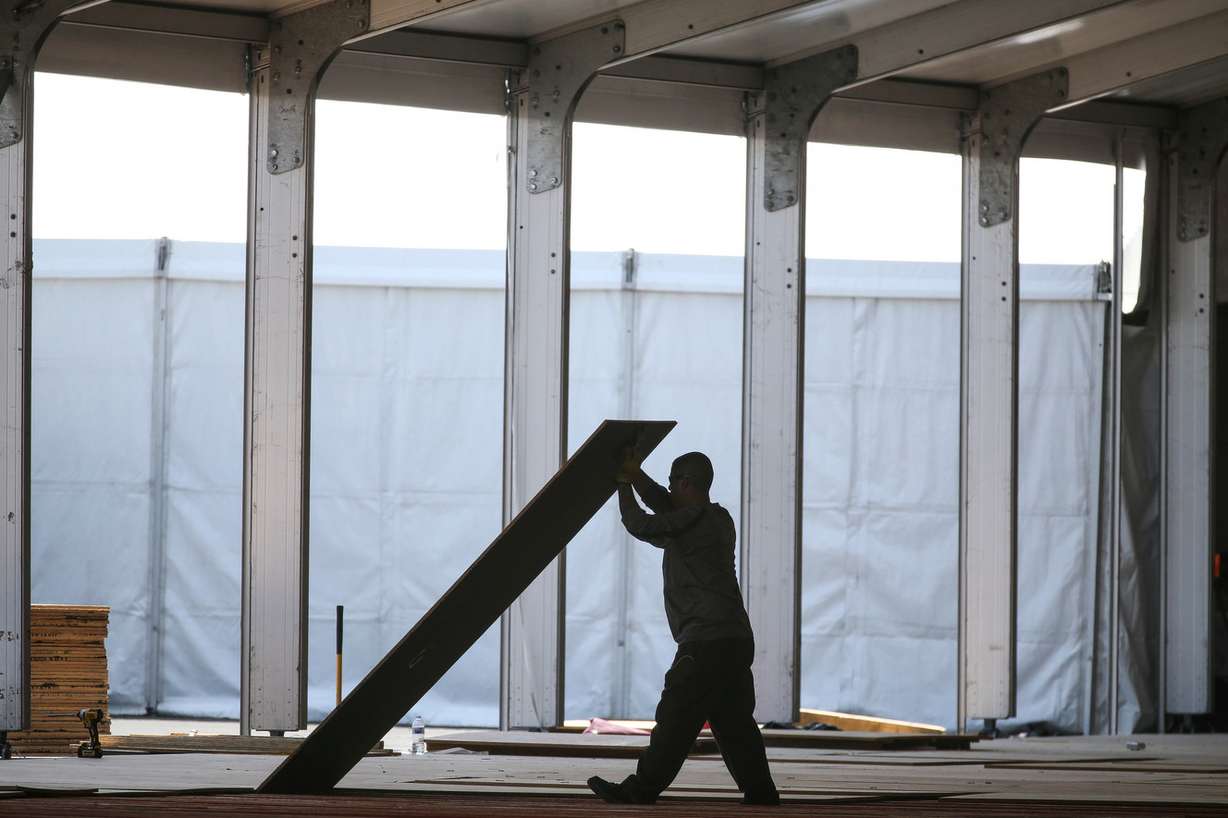 Emerald Expositions announced in May that it had acquired a major ski-industry trade show held each January in Denver, the SnowSports Industries America Snow Show. That will continue, giving Denver three major outdoor trade conventions each year — in January, July and November.
The business boost comes in large part because of Colorado's political culture, said Pete Maysmith, head of Conservation Colorado, an environmental advocacy group that did not participate in negotiations but attended Thursday's announcement.
Maysmith said Utah's politicians hurt their state's bottom line by taking political stands unpopular with the outdoor industry.
"The industry made it very clear that that's not a policy environment or a political environment where they want to have their show," he said.
Of course, Colorado hasn't always been on the winning side of businesses taking political stands.
Three years ago, a major weapon accessory manufacturer, Magpul Industries, moved its headquarters from Colorado to Wyoming in protest of Colorado's passage of an ammunition magazine limit.
Magpul last year was selected by the U.S. Marine Corps as its exclusive maker of ammunition magazines.
Contributing: Brady McCombs
×
Related Stories