This archived news story is available only for your personal, non-commercial use. Information in the story may be outdated or superseded by additional information. Reading or replaying the story in its archived form does not constitute a republication of the story.
LOA, Wayne County — Emily Spence Stables' knowledge of her father comes from stories she's been told.
He had brown hair and brown eyes. He stood 5-foot-11 with a cut figure. He met Stables' mother at a military mixer in Louisiana and they fell in love.
She learned how her father, Paul Edward Spence, grew up in Idaho, attended a mine school and wanted to be a forester. Later, he developed a love for flying and enlisted in the Army Air Corps before the U.S. joined World War II.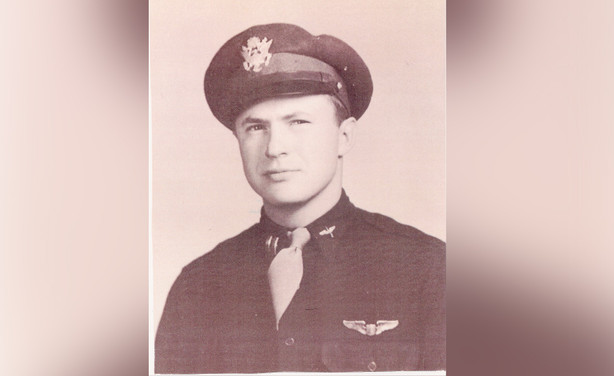 "I have no memory of him, of course, directly," Stables, who now lives in Maine, said of her father. "To me, he's kind of a figure of mythology."
Soon, a group of Utahns will honor life of the father she barely knew.
It was July 14, 1943, and she was was 9 months old, when he was taken from her.
It was then that the Lockheed Hudson AT-18A bomber Spence was piloting likely encountered turbulence during a flight from Sacramento, California to Colorado Springs, Colorado and crashed in Fishlake National Forest.
Spence, a major, was killed, along with five others, whose ages ranged from 20 to 26: Capt. Robert D. Spitzer, 1st Lt. Leonard A. Keyes, Jr., 2nd Lt. Orion Mock, Sgt. Allen C. Hebert and Sgt. Charles F. Royse.
A Veterans Memorial event in Loa, near Fishlake National Forest, entitled "Tragedy in the Desert" is planned for Monday to honor Spence and the others killed in the crash just outside of the small southern Utah town.
A monument will also be placed on Main Street in Loa and will be more accessible to visitors instead of at the wreckage site where it would be hard to find, said Paul Pace, whose grandfather-in-law helped locate the wreckage some 74 years ago.
The tragedy in the desert
Everything seemed normal from flight communications when contact was last over Milford — a town a little more than 100 miles west of Loa — said Stables, in which the pilot said they were flying into a thunderstorm.
"Nothing was heard after that," she said. "It is assumed that the aircraft encountered severe turbulence. There apparently were thunderstorms in the area and the aircraft apparently simply blew apart in the air and fell to the earth," scattering debris across a mile radius.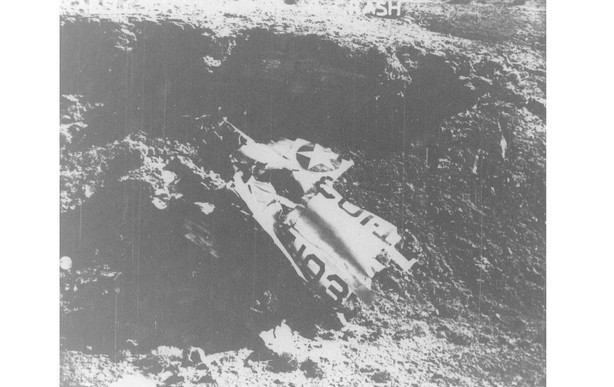 Dozens of the searches for the missing plane turned up no result. The debris was ultimately discovered in late October by cowboys taking cattle through the forest for the winter, said Pace.
"They weren't looking for any wreckage, they had no idea there would even be a plane in the area," Pace said. "(My grandfather-in-law) told me how he felt as they found the wreckage. He talked about how sad he felt as he found (five of the bodies) ... how sorry he felt for the families of the boys."
The group went back to inform the local military base of the discovery and then led authorities to the crash site.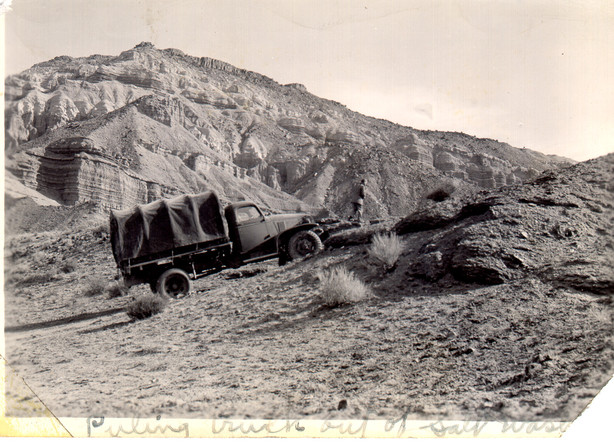 The sixth body was later recovered near where the primary debris was found.
Stables' mother was 21 years old when Spence died. She moved from California back to Louisiana with Stables after the crash. Two years later, she remarried.
"Although I had a life as normal and cheerful as any normal American does, there were was a dark shadow in the past that my mother could barely bring herself to talk about," Stables said. "She suffered from his loss all of her life."
Honoring the fallen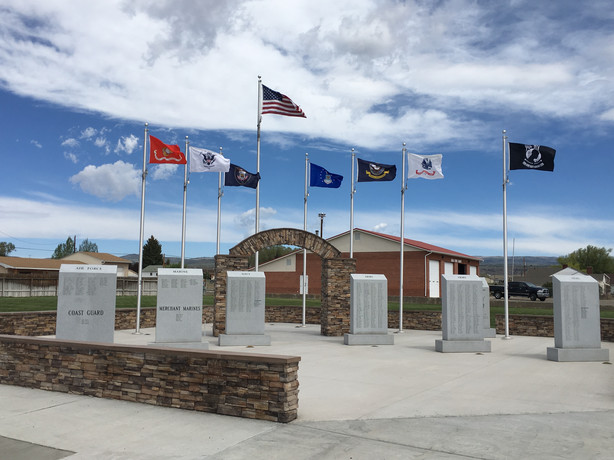 Monday's Memorial Day event will bring together descendants of the military members who died and those who helped locate the wreckage.
Stables said she was "dumbstruck" when she was contacted about the memorial. She will be attending the event along with her son and daughter-in-law, as well as other relatives.
---
"We're a very tight-knit community and even though they were strangers to us, they are now a part of us. It's a part of our history." — Paul Pace
---
"We're a very tight-knit community and even though they were strangers to us, they are now a part of us. It's a part of our history." — Paul Pace It will be a surprise family reunion, she noted, adding that she appreciated the support from the descendants of those who found the wreckage of the plane her father was piloting.
"I think it's vastly important," she said. "They are honoring this sort of sacrifice. It's very meaningful for my family."
Monday's event will be held at the Veterans Memorial located on the corner of Main Street and Center Street in Loa. An American Legion breakfast will begin at 8 a.m. and a program with a military honor guard ceremony will start at 10 a.m.
A U.S. Air Force flyover will also be a part of the event.
While the six who died were not from Loa and were just passing through, Paul Pace said they will always be a part of the community and the new monument will remind future residents and visitors of their sacrifice.
"We're a very tight-knit community and even though they were strangers to us, they are now a part of us. It's a part of our history," he said. "Those six men whose remains were collected there, they've touched all the lives of our community and, to me, it's typical of what we are in this rural setting. We still stand with each other."
×
Photos