Estimated read time: 2-3 minutes
This archived news story is available only for your personal, non-commercial use. Information in the story may be outdated or superseded by additional information. Reading or replaying the story in its archived form does not constitute a republication of the story.
GREEN RIVER, Wyo. — A 62-year-old woman and her 1-year-old great-granddaughter died from injuries sustained when a man crashed his SUV into the woman's living room Friday morning while allegedly driving under the influence.
Debra Devries and her great-granddaughter Stella Doak were in the home at 695 Evers Street in Green River, Wyoming, when an SUV left the intersection and drove straight into the living room of the residence just after 10 a.m.
When emergency workers responded to the accident, Devries and Stella were both transported to the Memorial Hospital of Sweetwater County, along with three other adults that were in the house at the time.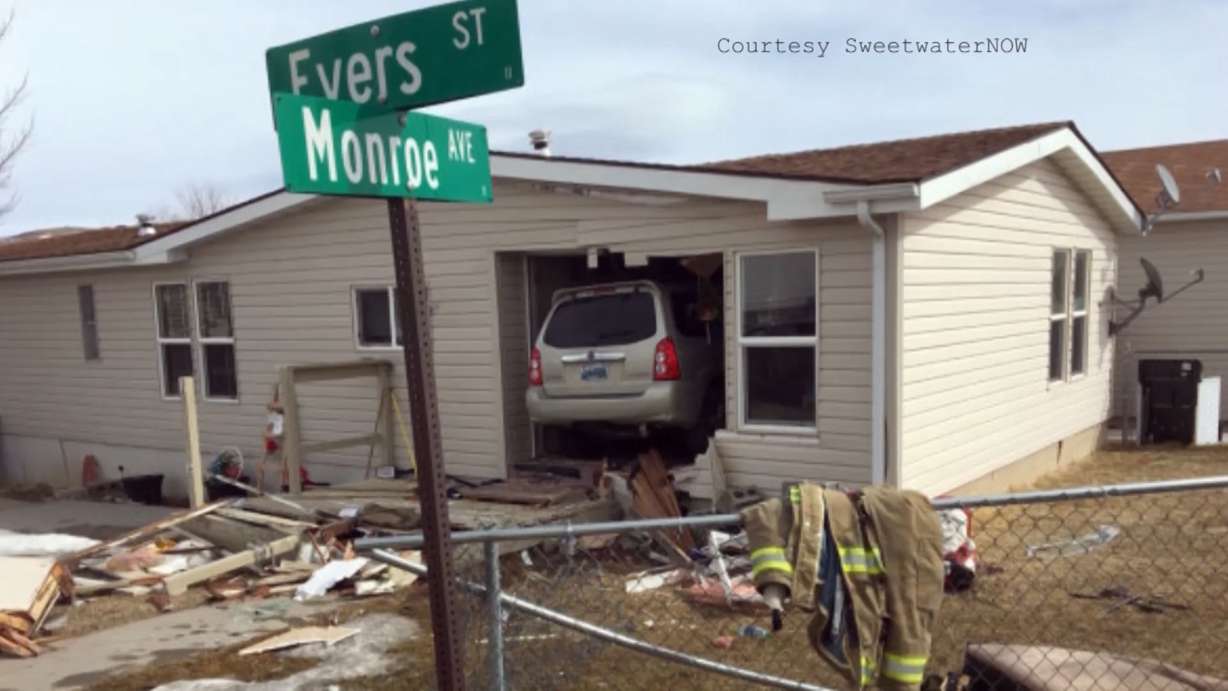 Devries died from her injuries later that day. Stella was transferred to a hospital in Salt Lake City, where she died Saturday.
"My little baby was playing with her toys in the middle of a living room when this happened. If you can't feel safe there, then where else?" said Ian Doak, Stella's father.
He and Sami Doak, Stella's mother, spoke to KSL News about the accident. They said they just celebrated their daughter's first birthday Thursday at Devries' home.
"Grandma always called her her a little angel baby," Ian Doak said, fighting back the emotion in his voice. "She really is."
"It sucks that they both died, but I'm glad she's with grandma," Sami Doak said through tears. "And they're with my grandpa now, too, so at least they're together."
Through their grief, the Doaks have found something that helps.
"When the car went through, (Stella) was pinned underneath everything but she didn't have a scratch on her," Ian Doak said, which meant the 1-year-old was a candidate for organ donation.
"They were able to recover her kidneys and her heart valve, so she's going to be able to save lives," Sami Doak said.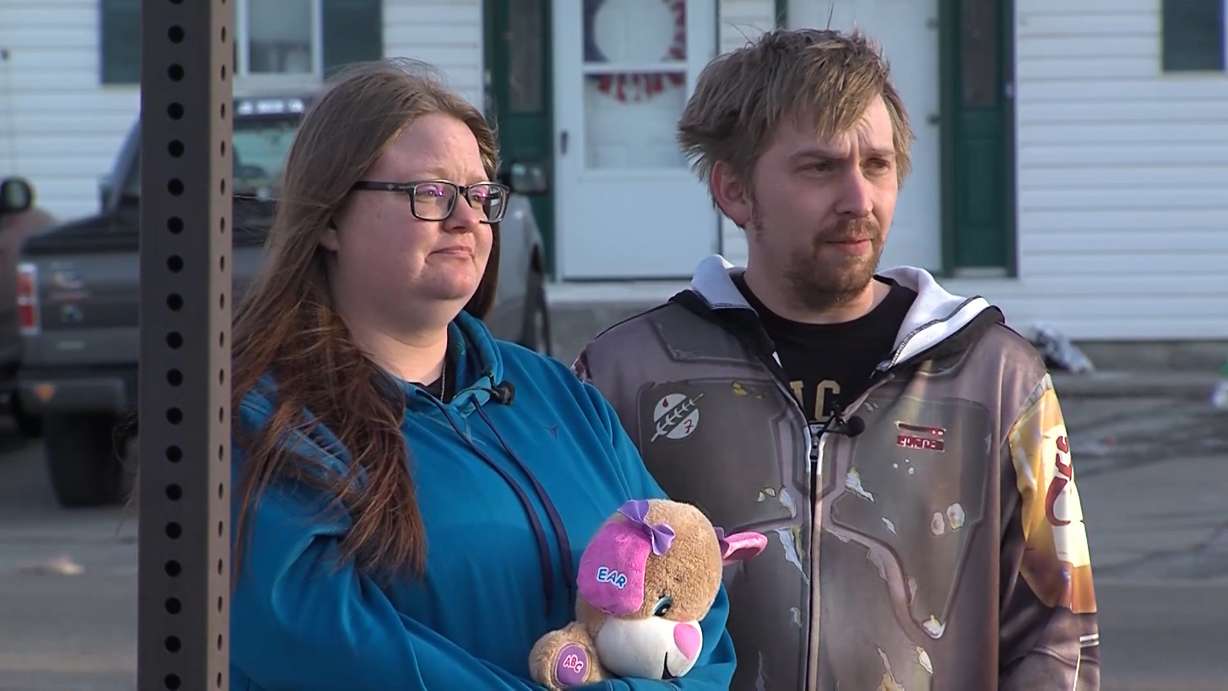 The pain of losing a child will always be there, but so will Ian Doak's pride in his daughter.
"It's the happiest, saddest thing," he said.
Sami Doak's parents and sister were also inside the home when the accident happened. One of them remained hospitalized Monday, the other two had been released.
The driver involved in the crash, George Maestas, 68, sustained only minor injuries.
Maestas appeared before the Sweetwater County Circuit judge Monday on two counts of aggravated homicide by vehicle and one count of driving under the influence of a controlled substance causing bodily injury.
He was in the Sweetwater County Detention Center Monday night under a $1 million bond.
A GoFundMe account* has been set up to help the Doak family cover medical expenses.
Contributing: Jordan Ormond
---
*KSL.com does not assure that the money deposited to the accounts will be applied for the benefit of the persons named as beneficiaries. If you are considering a deposit to the account, you should consult your own advisors and otherwise proceed at your own risk.
×
Photos
Most recent Utah stories