Estimated read time: 2-3 minutes
This archived news story is available only for your personal, non-commercial use. Information in the story may be outdated or superseded by additional information. Reading or replaying the story in its archived form does not constitute a republication of the story.
A trial is underway in Utah County for a former mayor of Eagle Mountain. Brian Olsen is accused of stealing public money during the several months he was mayor of the city.
The allegations surfaced two years ago against Brian Olsen, and all along he has denied the charges. Now a jury will decide if keeping travel reimbursements for meetings on city business that he never attended was a crime.
It's been two years since Brian Olsen was forced to resign as the mayor of Utah County's Eagle Mountain after just 10 months in office. Now he faces seven felony counts of misusing public money.
Prosecutors accuse Olsen of getting travel advances for meetings for city business, but he never actually made those trips. Prosecutor Chad Grunander said, "The time frame we are looking at is February of 2006 through October of 2006. We're alleging seven different instances where he misused public monies."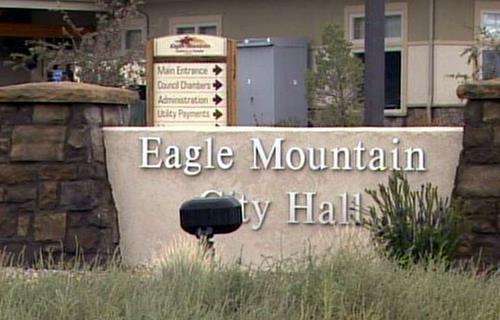 Most cases of theft require the amount to be more than $1,000; in this case, all of the amounts in question were a few hundred dollars each, but since Olsen held public office, the charges have been upped to felonies.
"The Legislature has made it very clear that when we are dealing with public officials and public monies, whatever the amount that is misused, it constitutes a felony," Grunander said.
#two
Olsen's attorney, Ron Yengich, didn't want to take questions outside of the courtroom but told the jury Olsen had no intent to keep the money and was only following established city policy. He explained the mayor was overwhelmed with other duties, and while he had planned to attend the meetings, he was forced to stay at home to care for his wife who was on bed rest with a difficult pregnancy.
Prosecutors are expected to finish their case tomorrow, and then it will be turned over to the defense. The jury is expected to start deliberating the case on Thursday.
Olsen could face prison time if he is convicted.
E-mail: spenrod@ksl.com
×
Related links
Most recent Utah stories