Estimated read time: 2-3 minutes
This archived news story is available only for your personal, non-commercial use. Information in the story may be outdated or superseded by additional information. Reading or replaying the story in its archived form does not constitute a republication of the story.
SALT LAKE CITY — Utah's poor air quality is no secret to residents, but the state's air has recently gained some national attention.
The U.S. Environmental Protection Agency tracks the air quality of cities across the country and ranks the five cities with the worst air quality at any given moment on Air Now with data from ozone and particle pollution monitors across the country.
KSL monitored the ranking for six days and found that multiple Utah cities appeared in the top five spots for three out of the six days during a particularly bad period of inversion.
Utah cities made a prominent appearance Feb. 1 through Feb. 3 with "unhealthy" air.
Provo topped the ranking on Feb. 1, while Brigham City, Logan, Provo and Ogden filled out the list on Feb. 2. Brigham City, Logan and Ogden ranked as the cities with the worst air quality on Feb. 3.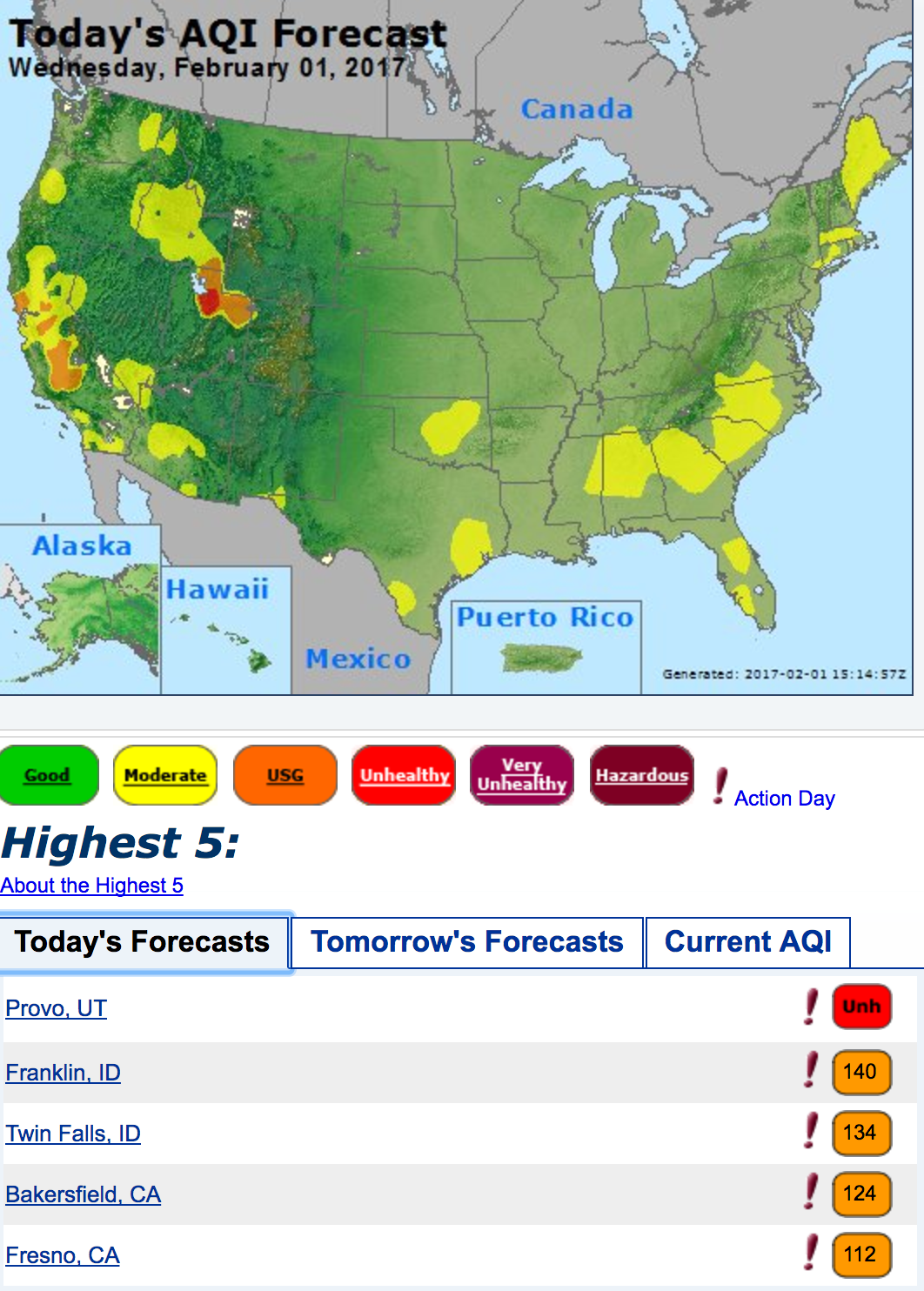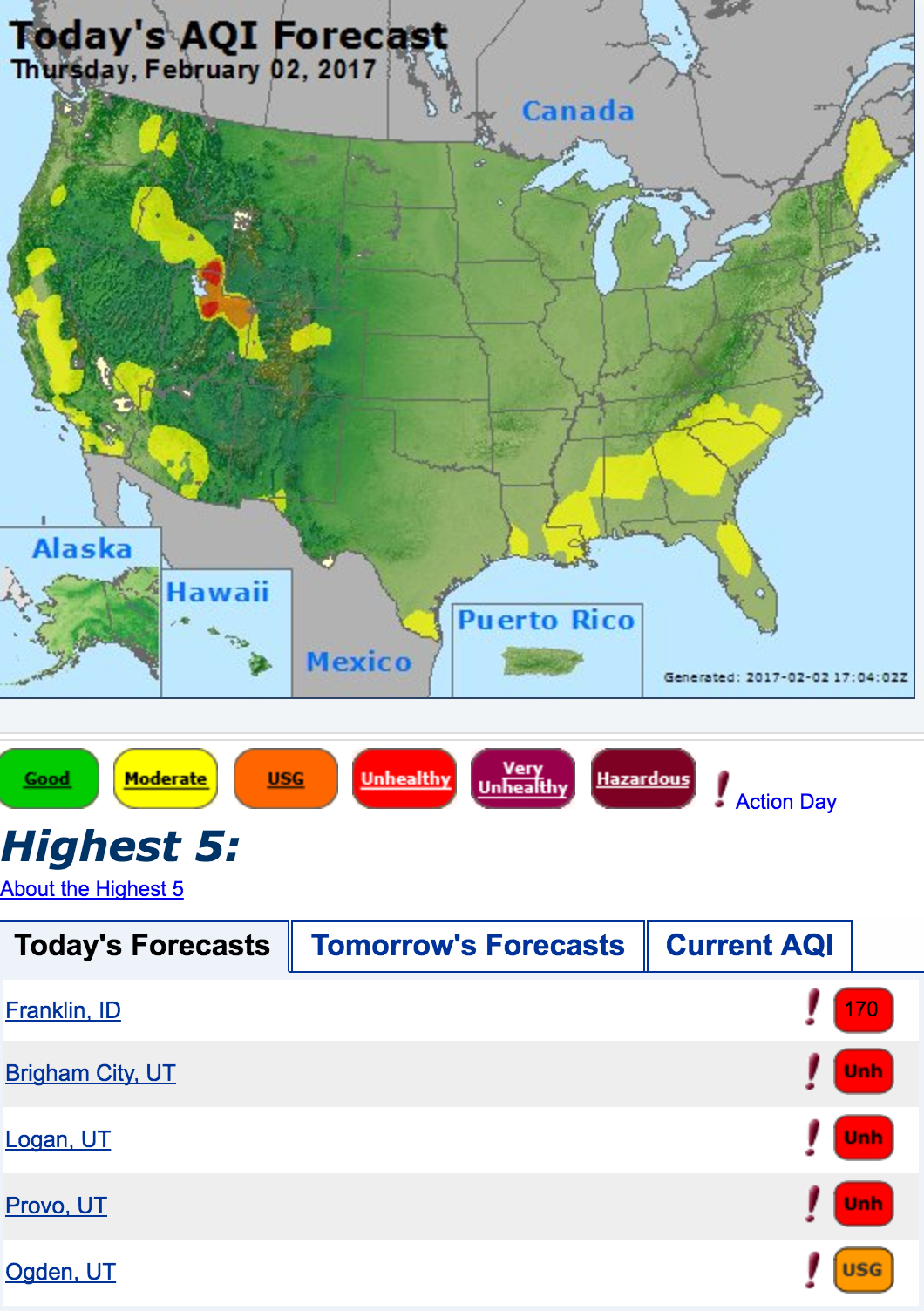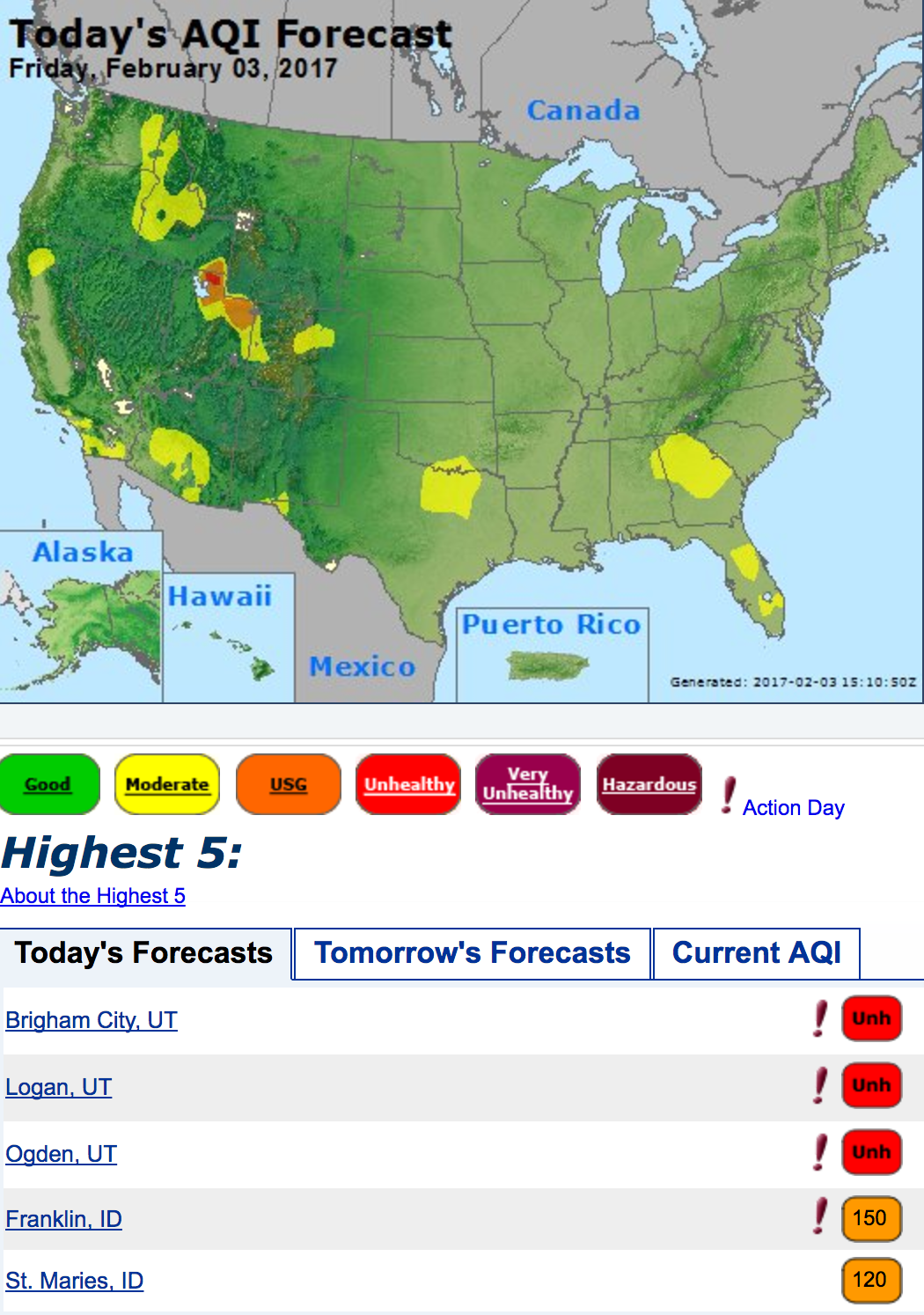 Nearly every Utah city in the ranking earned an "unhealthy" rating, which means that everyone in the area may experience health effects and members of sensitive groups may experience more serious health effects, according to Air Now.
The Utah Legislature's clean air caucus announced a number of clean air initiatives on Feb. 2, coincidentally the day Utah had four cities ranked in the top five with the worst air quality, the most KSL has seen since it began to monitor the rankings.
Sen. Brian Shiozawa said he has plans to run a resolution that will encourage Utah consumers to purchase cars with the highest possible smog rating in order to reduce emissions as just one of many ways lawmakers are hoping to push for cleaner air.
Other initiatives include the push to replace diesel school buses and require emissions testing on certain diesel vehicles in areas with particularly bad air quality while providing more funding to help the Utah Transit Authority pay for a new facility for a conversion to electric and natural gas buses.
Some lawmakers also want to ensure that the state's new prison is constructed with best practices in order to reduce the effect on the environment.
Private citizens, like those in Canyon School District, are also hoping to reduce emissions by avoiding idling in their vehicles when picking children up from school and other activities.
Both residents and lawmakers alike hope to see an improvement in Utah's air quality and, based on the statistics, it's justified.
Contributing: Amy Joi O'Donoghue
---
Liesl is a web reporter at KSL.com, section editor of KSL Tech and a student at Brigham Young University. You can email her at lnielsen@deseretdigital.com and follow her on Twitter at @liesl_nielsen.
×
Most recent Utah stories