Estimated read time: 4-5 minutes
This archived news story is available only for your personal, non-commercial use. Information in the story may be outdated or superseded by additional information. Reading or replaying the story in its archived form does not constitute a republication of the story.
SALT LAKE CITY — Rep. Jason Chaffetz, R-Utah, defended Wednesday co-sponsoring a bill that seeks to do away with the U.S. Department of Education.
HR 899 was introduced Tuesday by Rep. Thomas Massie, R-Kentucky, and is composed of just one line: "The Department of Education shall terminate on December 31, 2018." Chaffetz co-sponsored the bill along with six other representatives.
Chaffetz defended his position Wednesday, saying that states should decide how public schools are taught.
"We simply don't need the Department of Education," he said in an interview with KSL. "We in Utah, we know how to educate our kids. We don't need some bureaucrat in Washington, D.C. to tell us how to do it. I think if you want to have the best governance, the best programs for our kids, keep that money and that administration as close to the people as you can."
Chaffetz said that if money given to federal programs went to the states instead, it "would make a real difference" in public classrooms.
"You have 4,500 people or so working in Washington, D.C. — more than half of them making more than $100,000 a year doing what?" Chaffetz said. "They are not improving the quality of education here in Utah. They're using a lot of resources that I'd much rather have come directly to the state of Utah."
However, Sara Doutre, a Utah-based education consultant and former Department of Education employee, said the federal department is necessary for giving education to children who otherwise wouldn't be given a proper education. That is something she said states don't have a history of focusing on.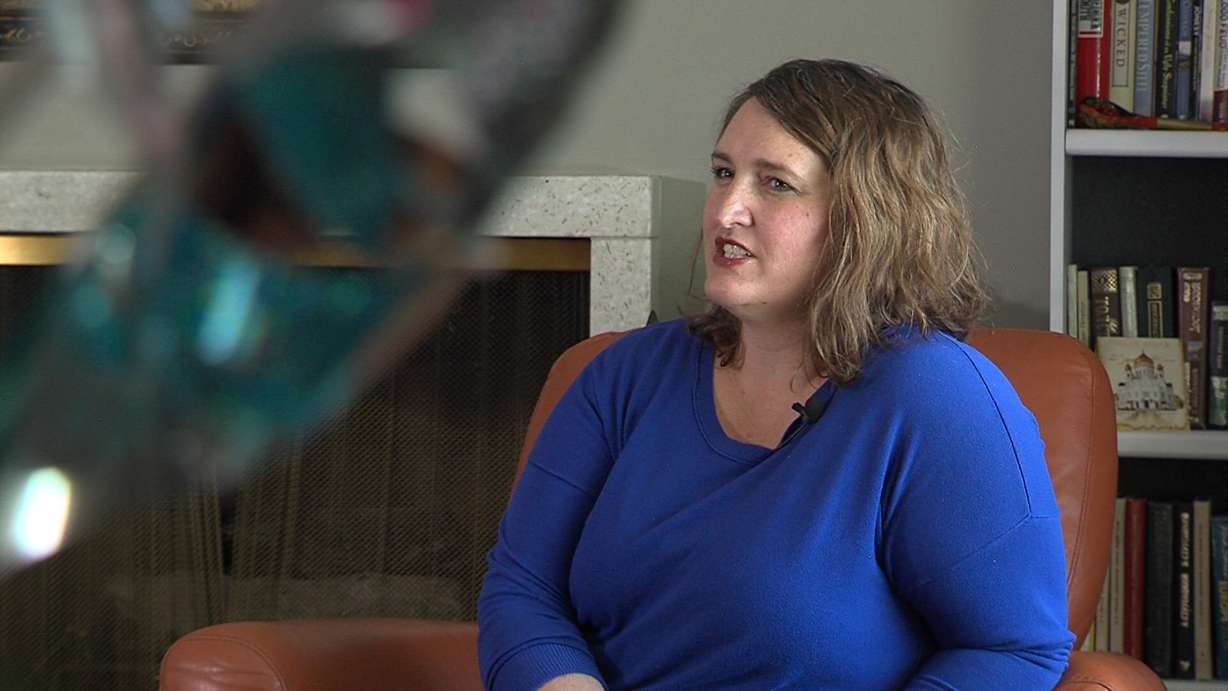 "States could do that — states don't necessarily do a good job of doing that without some sort of incentive or monitoring to make sure that's happening," she said. "Most of the laws that have been passed or implemented by the Department of Education are about civil rights, about leveling the playing field for children with disabilities, leveling the playing field for kids who are homeless — who come from families living in poverty. They really are about access and the civil rights, not about prescribing an education curriculum per se."
Chaffetz argued that job could be done locally.
"Nobody wants to have some child who doesn't have the proper access, proper care, proper education — that's what's offensive at its core; they think Utah is not capable of doing this," he said. "I'm sure they all have the best of intention, but I don't see the value."
Doutre worked in the special education office at the Department of Education from 2003 to 2008. She said Utah hasn't always met the federal requirements regarding those standards, which is a problem that could arise if the department is dismantled.
That said, it's an argument from congress that she's used to hearing — though adding she felt disappointed that a representative from Utah would support the bill.
"I think abolishing the Department of Education is something a lot of politicians have said they want to do," Doutre said. "It seems to come up often, so I wasn't too surprised."
The Department of Education covers more than just education for children. Another portion that the department covers is student loans for higher education.
Chaffetz said local banks could cover loans to local higher education schools and could increase the competition rate of loans lost in the federalization of the process. He accused the Obama administration for pushing out local banks.
"If you wanted to have somebody to manage your money, would you go to the Department of Education? That's not the ones to manage your loans," he said. "I don't trust them."
Aside from Utah, Chaffetz said he believes all states could handle education better than a federal system.
"There is not a state in this Union that doesn't care about their kids. They all care about their kids," Chaffetz said. "There are going to be schools that don't perform. But that governor, that legislature, that school board, that principle, those parents: they're going to have to cover it, not just one other desk jockey in Washington, D.C. That's not how to solve problems."
Contributing: Jed Boal, Brianna Bodily
×
Photos